We offer a wealth of tips and strategies across a range of topics—from application advice on Harvard or INSEAD to acing the GMAT, writing essays, navigating MBA interviews and more.
Feb. 6th, 2017
This is the time of year when applicants ask our advice about whether or not to apply for their MBA in R3. Here at Fortuna Admissions, our response is often, "it depends." After all, it is well known that top schools have selected the bulk of their classes by early April, so odds seem far less favorable for anyone applying for the last deadline. At the same time, not applying now means waiting until the admissions cycle begins anew next fall. And there can actually be some advantages to submitting your application now.
Feb. 6th, 2017
They say that lightning never strikes twice. But the bolt from the FT that jolted the world of MBA rankings 12 months ago has struck again. The FT announces that INSEAD has maintained its place at #1 for the second consecutive year, ahead of Stanford GSB, Wharton and Harvard Business School. It took 19 years for a one-year MBA program to reach the FT rankings summit, and to maintain the position speaks to INSEAD's international credentials, research, and earnings power of alumni. Fortuna Director and former INSEAD Director of Admissions, Caroline Diarte Edwards, shares her insights behind the school's success.
Jan. 24th, 2017
Donald Trump was 14 years old when John F. Kennedy gave his inaugural address. Long before Twitter, Kennedy knew the importance of inspiring others with a short and powerful phrase: "Ask not what your country can do for you; ask what you can do for your country." What did young Donald make of such a memorable line that defined a generation? What does the phrase mean to you? What would you say to demonstrate your leadership credentials, or to show what you can do for your country? You don't need to wait to be sworn in to high office—applying to business school is a perfect opportunity to reflect on these questions.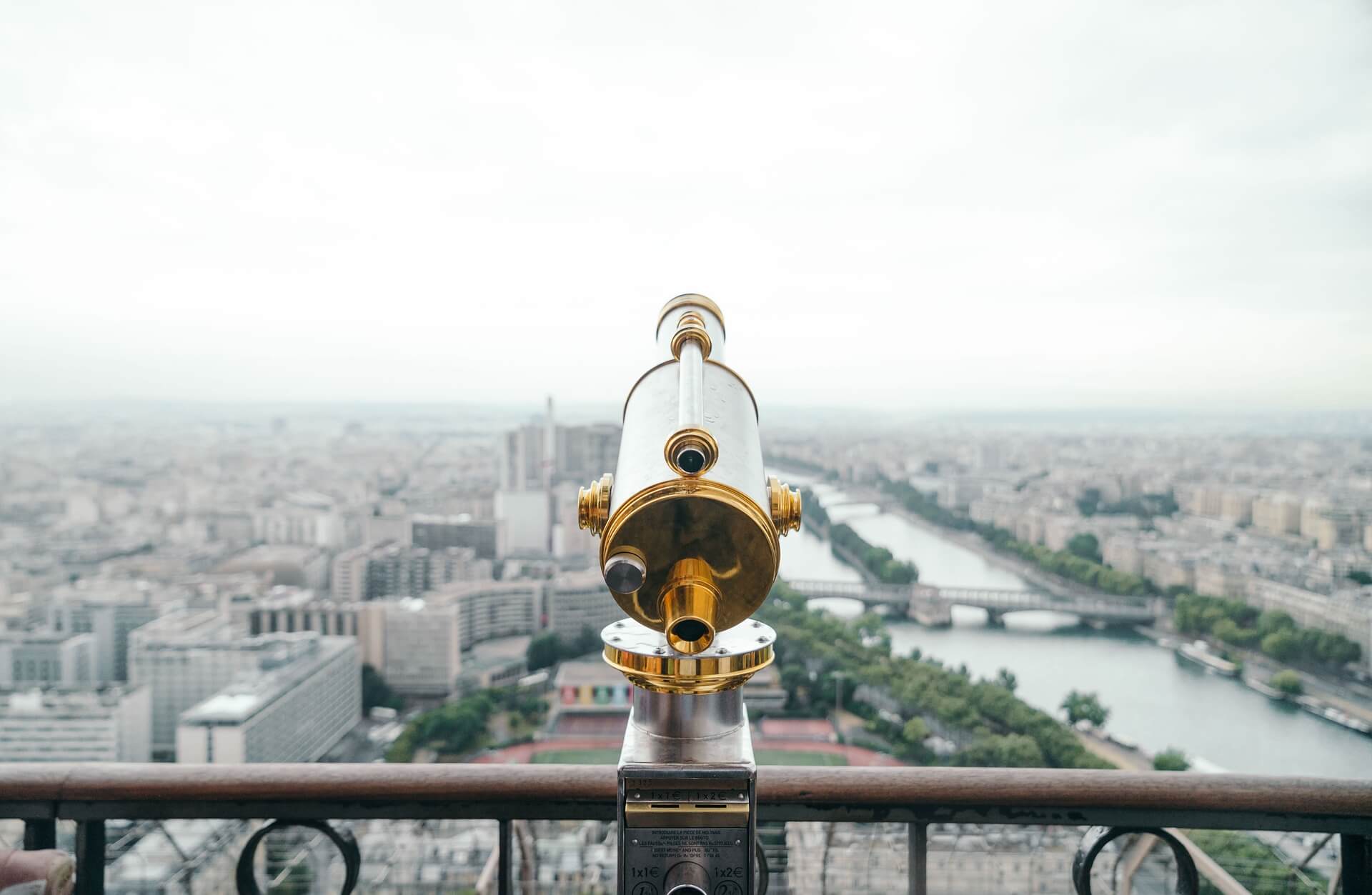 Jan. 15th, 2017
Creating and conveying a career vision is an elemental part of your MBA application. It's about portraying a clear picture of where you've been, where you are headed, and why an MBA is essential for getting you there. B-schools are looking for students who are poised to get the most value from their MBA experience by going on to great things in the future.
Dec. 30th, 2016
Caroline Diarte Edwards offers one piece of advice and one action that she believes you can take to dramatically improve your MBA application—to spend a considerable amount of time on self-reflection—no matter where you are in the MBA application process.
Dec. 6th, 2016
Have you been dinged in your Round 1 MBA application? Without receiving direct feedback from the school, rejected applicants are left speculating what on earth went wrong? It can be challenging to figure out what next steps to take if you don't know why you were unsuccessful in the first place. You need to think about what to do next and move on, but first, you need to realize what you can learn from this failure. Read on for how to conduct a do-it-yourself ding analysis.
Dec. 2nd, 2016
The countdown to Round 2 MBA application deadlines is on… Harvard, Booth, Kellogg, Columbia, Tuck, Duke, and LBS are all waiting to hear from you by January 4, 2017. If you haven't begun your application yet, you had better get started. At six months out you had the opportunity to carefully craft your profile, but at about six weeks it's all about packaging and presenting it. Fortuna's team of former senior admissions staff have put together five tips for prioritizing your remaining time and making the most of your effort.
Nov. 24th, 2016
You may have just finished your first interview for business school. What's next? As former Admissions Directors who have interviewed many candidates over the years, we recommend taking a few important next steps at this stage. Read on for our recommendations…
Nov. 23rd, 2016
Hear Matt Symonds' take on the 2016 BusinessWeek Business School Rankings
Nov. 9th, 2016
Wharton recently announced their round 1 interview decisions, and as former Director of MBA Admissions at Wharton, I can share my understanding of what the school is looking for in the team-based discussions (Wharton's interview style) which will begin soon. Also to help you prepare I'm offering an online simulation on Nov. 10 and 13… read on for more details.