We offer a wealth of tips and strategies across a range of topics—from application advice on Harvard or INSEAD to acing the GMAT, writing essays, navigating MBA interviews and more.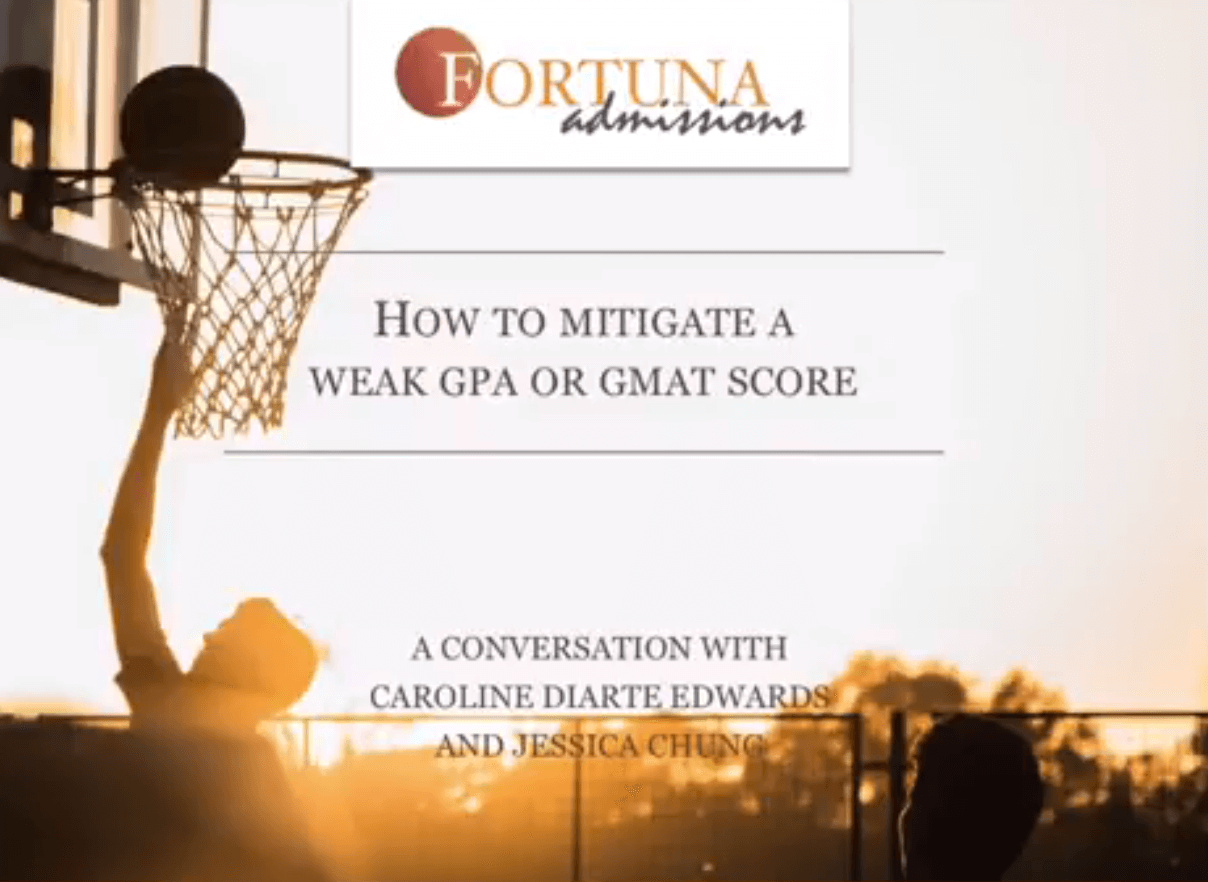 Aug. 3rd, 2017
If you're worried about low GRE or GMAT scores or GPA, there are still a few things you can do. This 6-minute conversation between Fortuna Director Caroline Diarte Edwards and Expert Coach Jessica Chung, former UCLA Anderson Associate Director of MBA Admissions, explores strategies for mitigating or fixing a lower-than-desirable academic record. View the Full Transcript: Caroline: Hello everybody, my name […]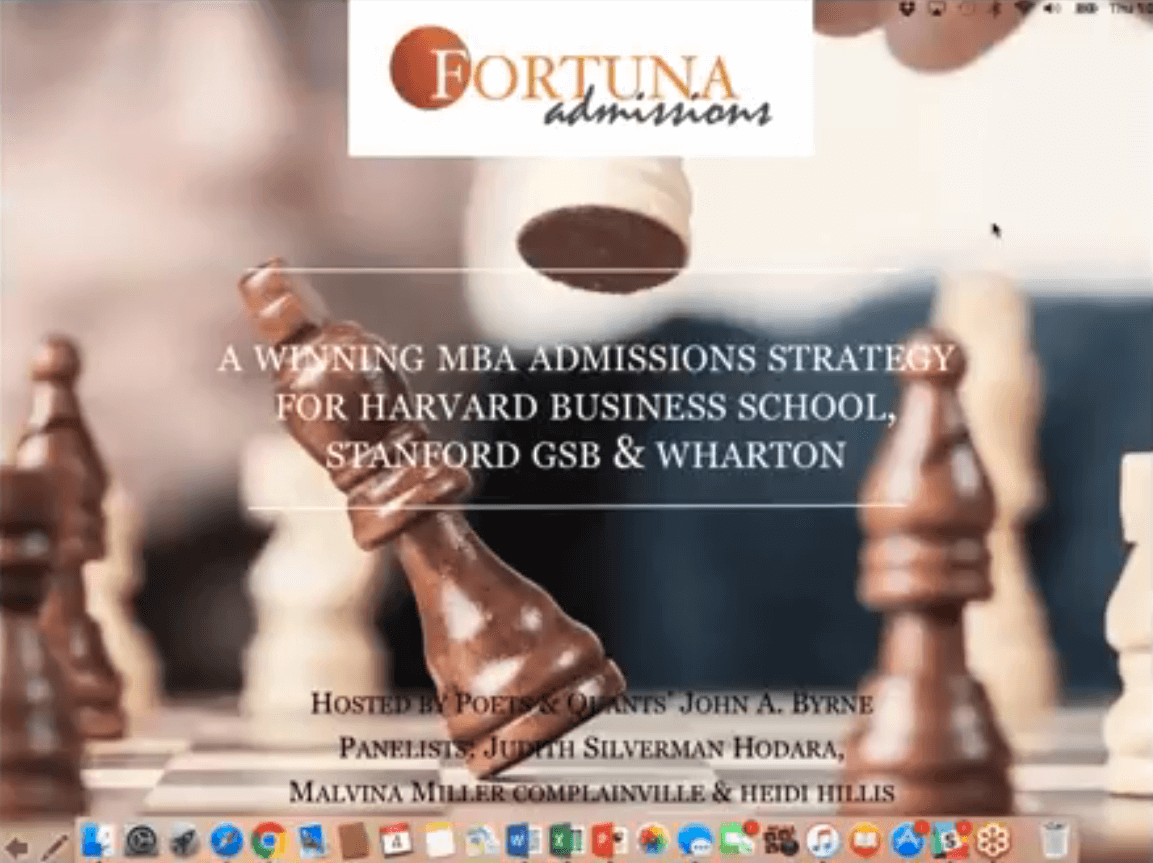 Jul. 6th, 2017
By: Judith Silverman Hodara, Director, Fortuna Admissions Let's talk strategy: Top MBA programs have just announced deadlines and essay requirements for the 2017/18 cycle. Poets & Quants' John A. Byrne recently hosted three coaches from Fortuna's team of former MBA admissions directors and insiders in a live strategy session, which focused on how to […]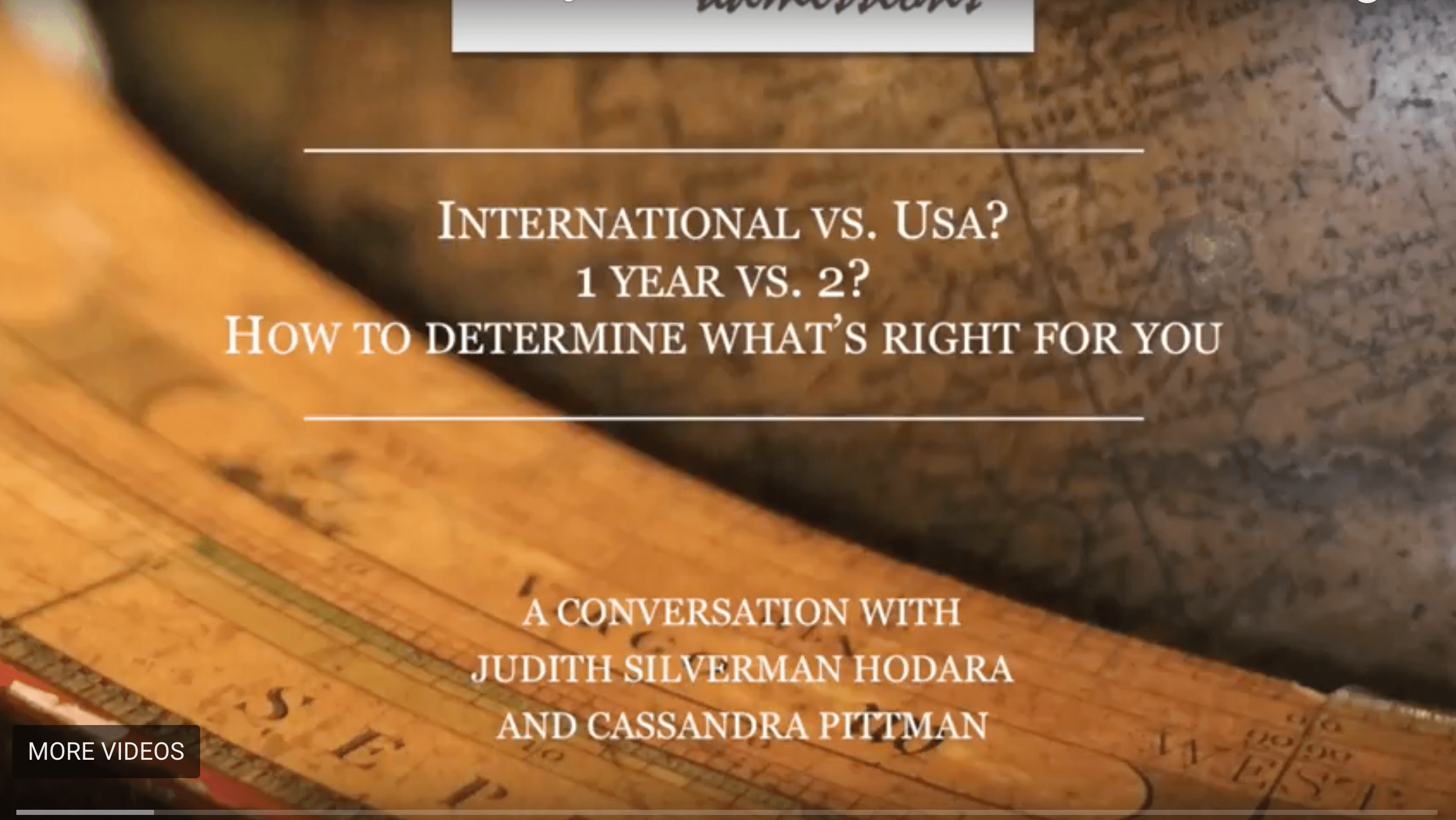 Jun. 30th, 2017
When it comes to applying for your MBA, there's a lot more to consider than school reputation. What about international versus US schools? And how does a one-year program compare to two years? In this 8-minute vlog, Fortuna's Judith Silverman Hodara speaks with expert coachCassandra Pittman, a Columbia MBA alumnus, former LBS admission officer and […]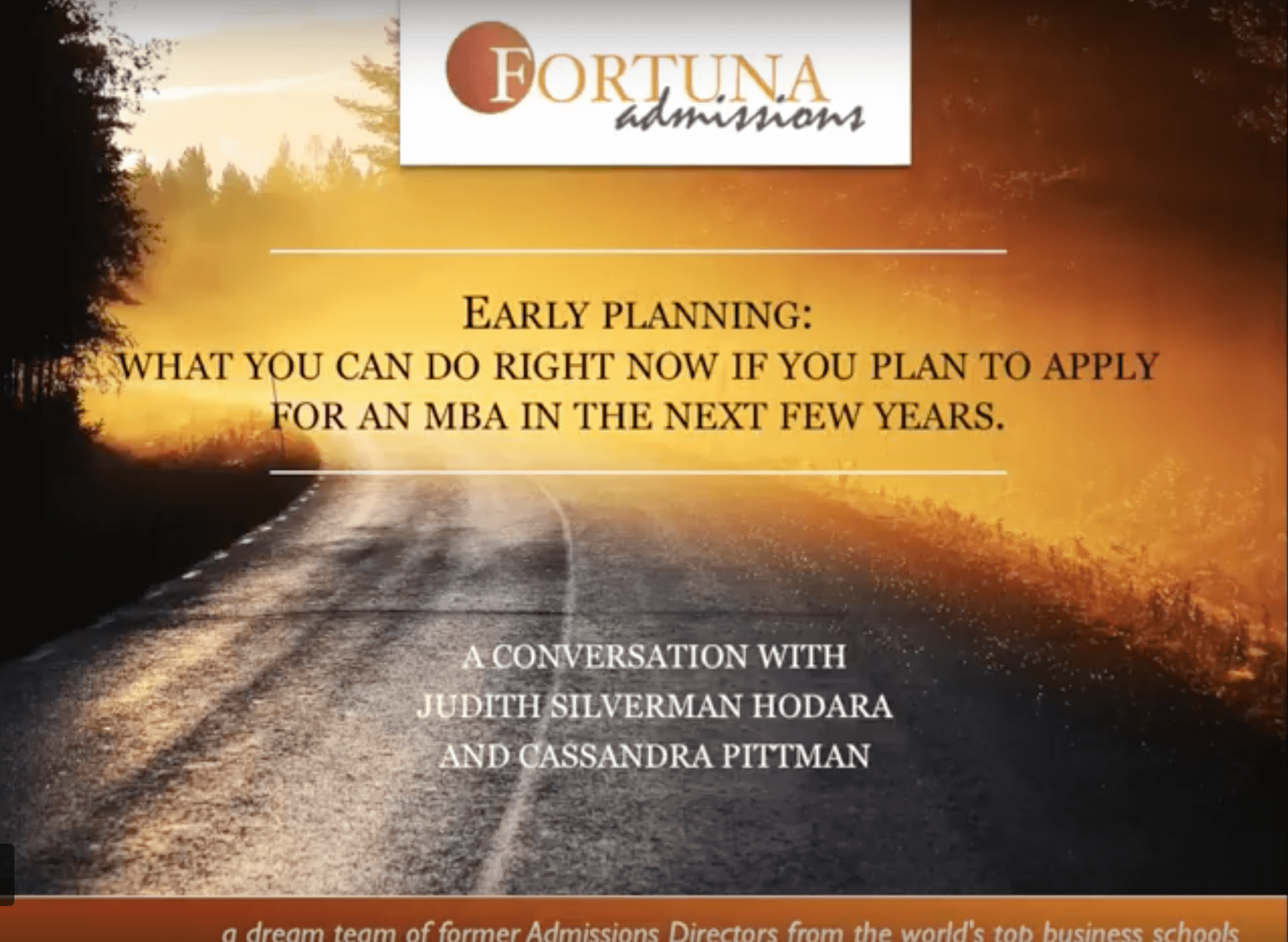 Jun. 23rd, 2017
If you are a few years out from applying for your MBA (or even just one), there's a lot you can be doing right now to increase your chances of acceptance and build a profile that admissions officers can't overlook. Fortuna Expert Coach Cassandra Pittman, Columbia Business School alumna, former INSEAD assistant director and LBS […]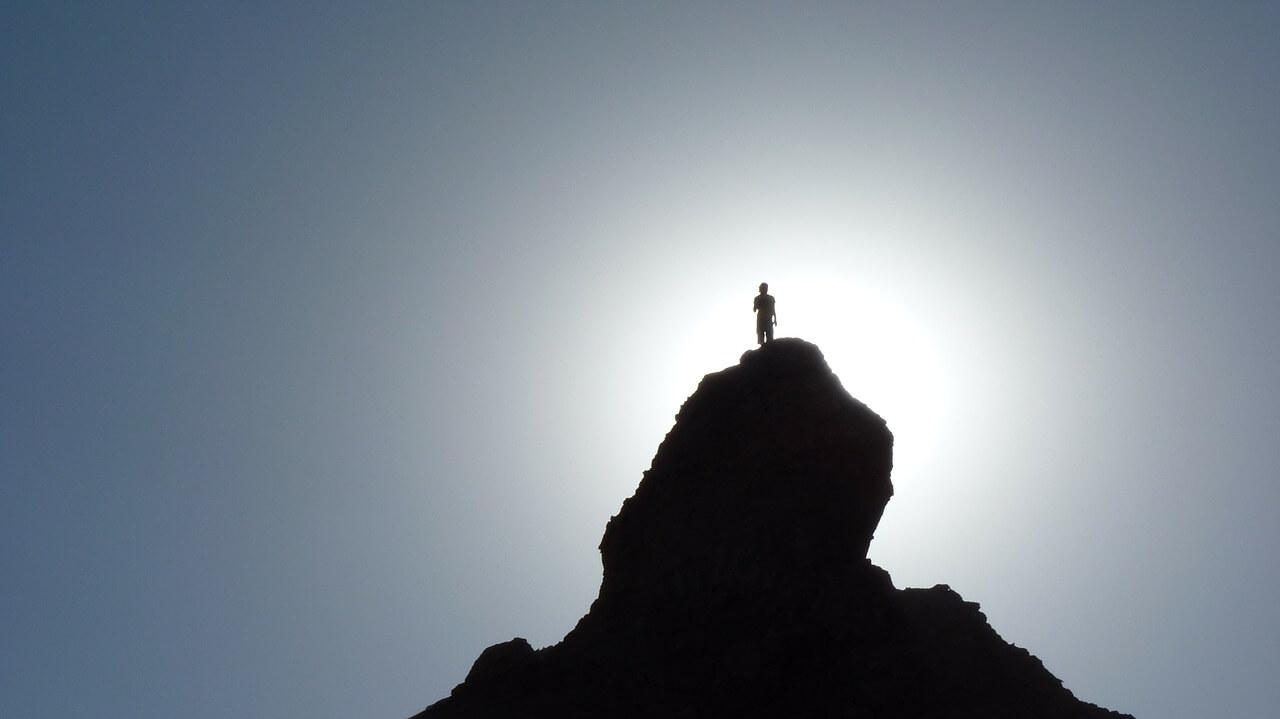 Jun. 21st, 2017
Remarkable Consultant? Financial Wiz? Cutting edge techie? If you're seeking an MBA, you're not alone. BY: MATT SYMONDS You distinguished yourself as a professional wunderkind, rising to the senior ranks at your company in your early 20s. Clocked long hours at work to keep the boss happy and meet client deadlines. Pulled all-nighters in college amid competing […]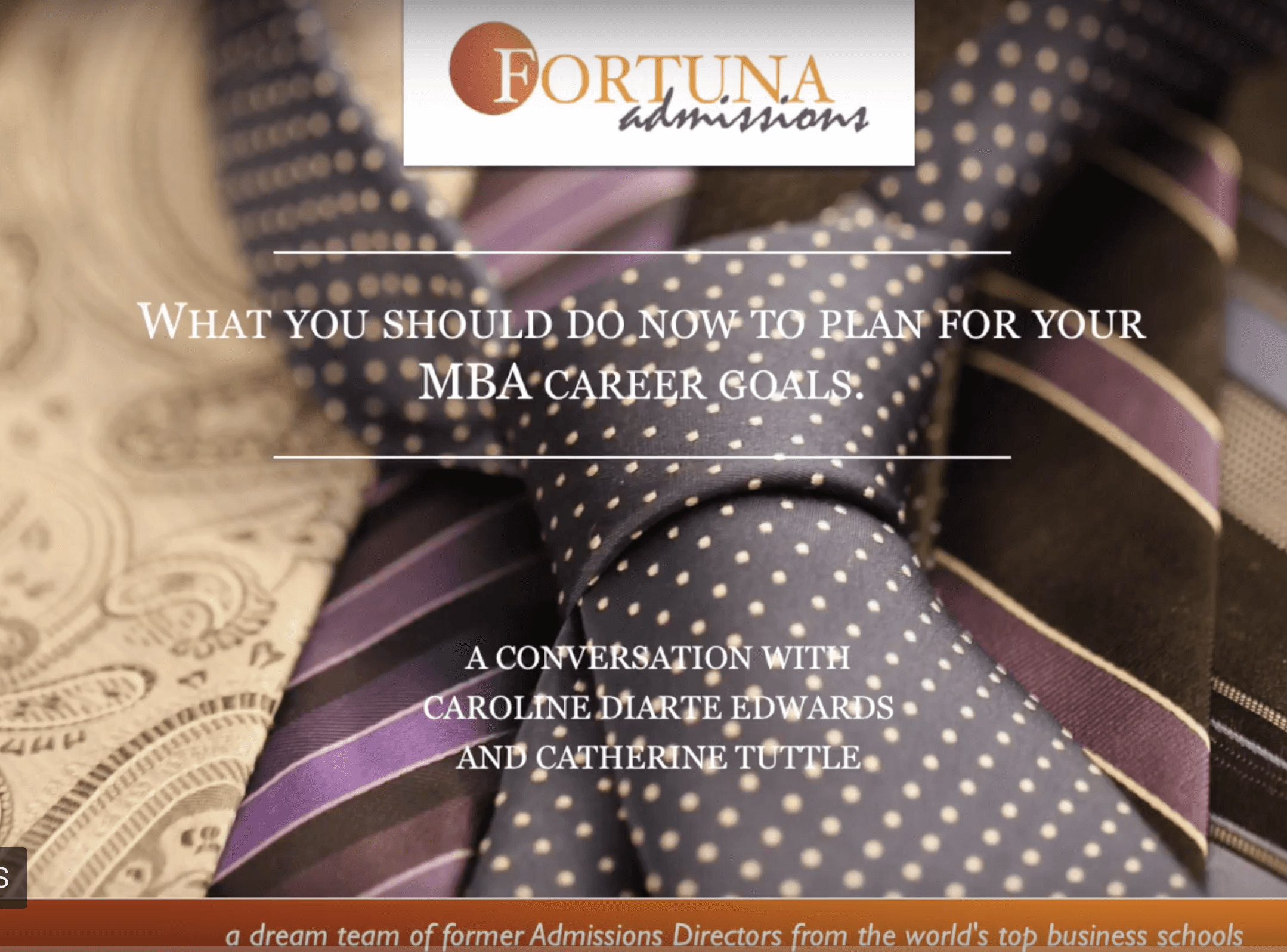 Jun. 13th, 2017
In this short video blog, Catherine and Caroline discuss what it takes to create a compelling career vision for the MBA application, along with the steps to take and questions to ask yourself in the early planning stages. Watch the vlog or read a transcript of their candid conversation, below. Vlog Transcript Caroline: Hello everybody, […]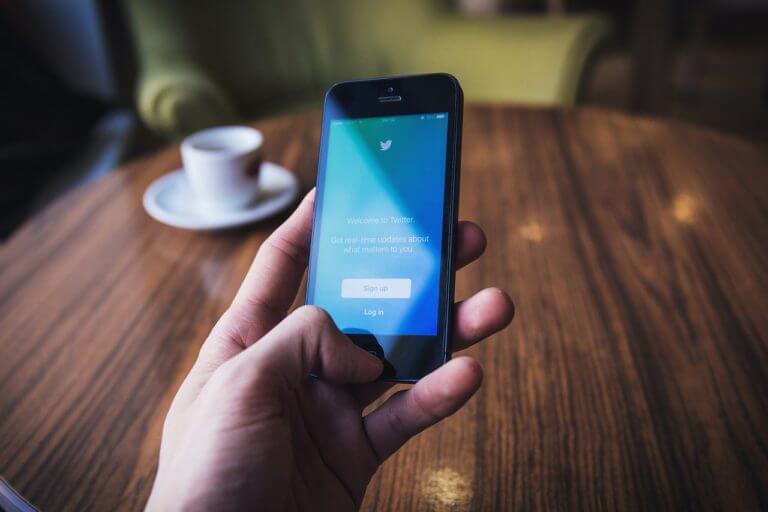 Jun. 9th, 2017
Like it or not, a projection of you lives online—even if you're not engaged with its active curation. Which is why business schools, just like job recruiters, examine your social media presence. They want confidence that your personal and professional identities are consistent with the profile presented in your resume and application. It means […]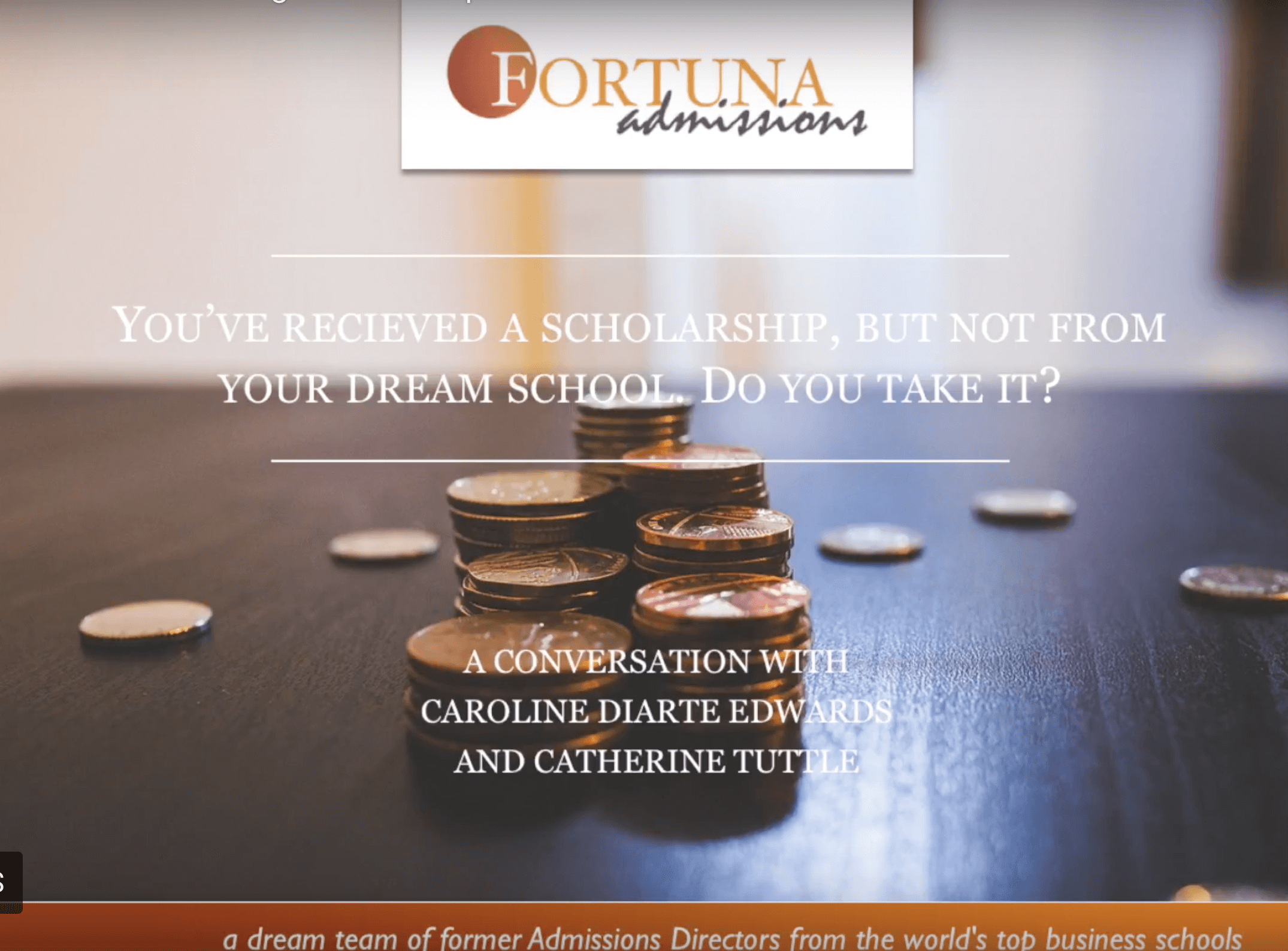 Jun. 1st, 2017
In our second vlog post on the topic of navigating MBA decisions, Catherine and Caroline discuss this fortuitous yet tricky issue: You've been accepted by your dream school, but have a scholarship offer from another program. Do you take the money? How can you use this offer to leverage other schools for financial assistance?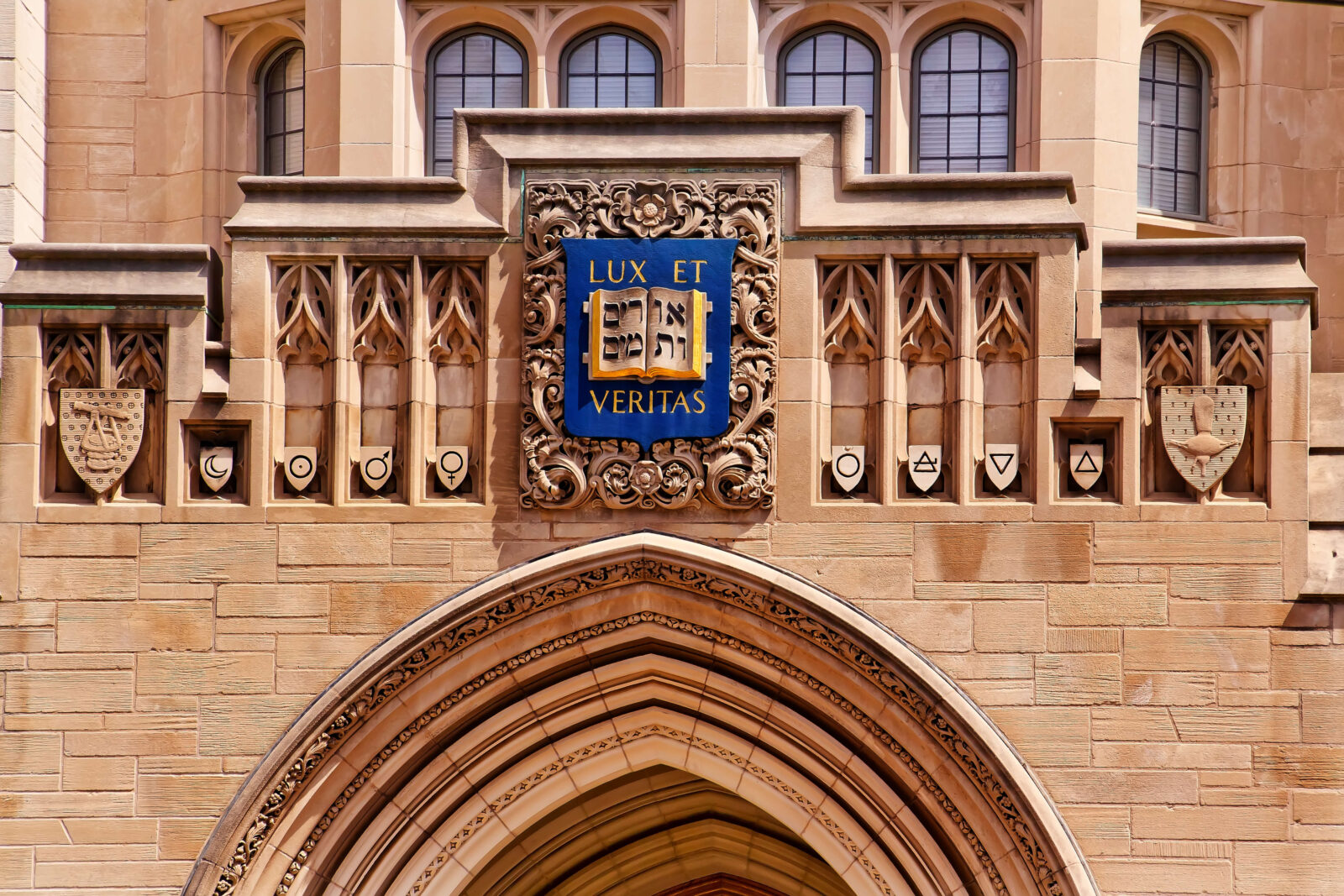 May. 27th, 2017
Over the last five years, INSEAD and other programs have accumulated a strong body of data on IR scores from candidates and students, and how it correlates with academic performance. Now, INSEAD is placing greater emphasis upon IR score.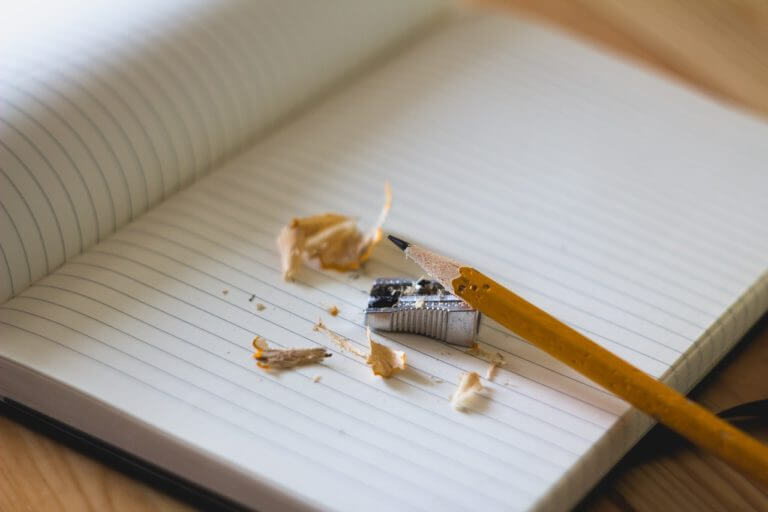 May. 23rd, 2017
Whether you're weighing the career path that is right for you or applying to GSB, making time to consider this essay question, "What matters most to you, and why?", can offer invaluable insight about your values, identity and life purpose.