We offer a wealth of tips and strategies across a range of topics—from application advice on Harvard or INSEAD to acing the GMAT, writing essays, navigating MBA interviews and more.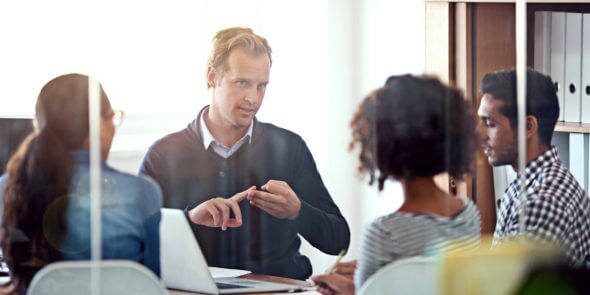 Aug. 7th, 2017
By Caroline Diarte Edwards There are a lot of good reasons to consider an international MBA. For one, five of the top 10 schools in the FT Global MBA Ranking 2017 are European programs. At the same time, unique factors abound when crafting a winning application. Two directors from our team of former MBA admissions […]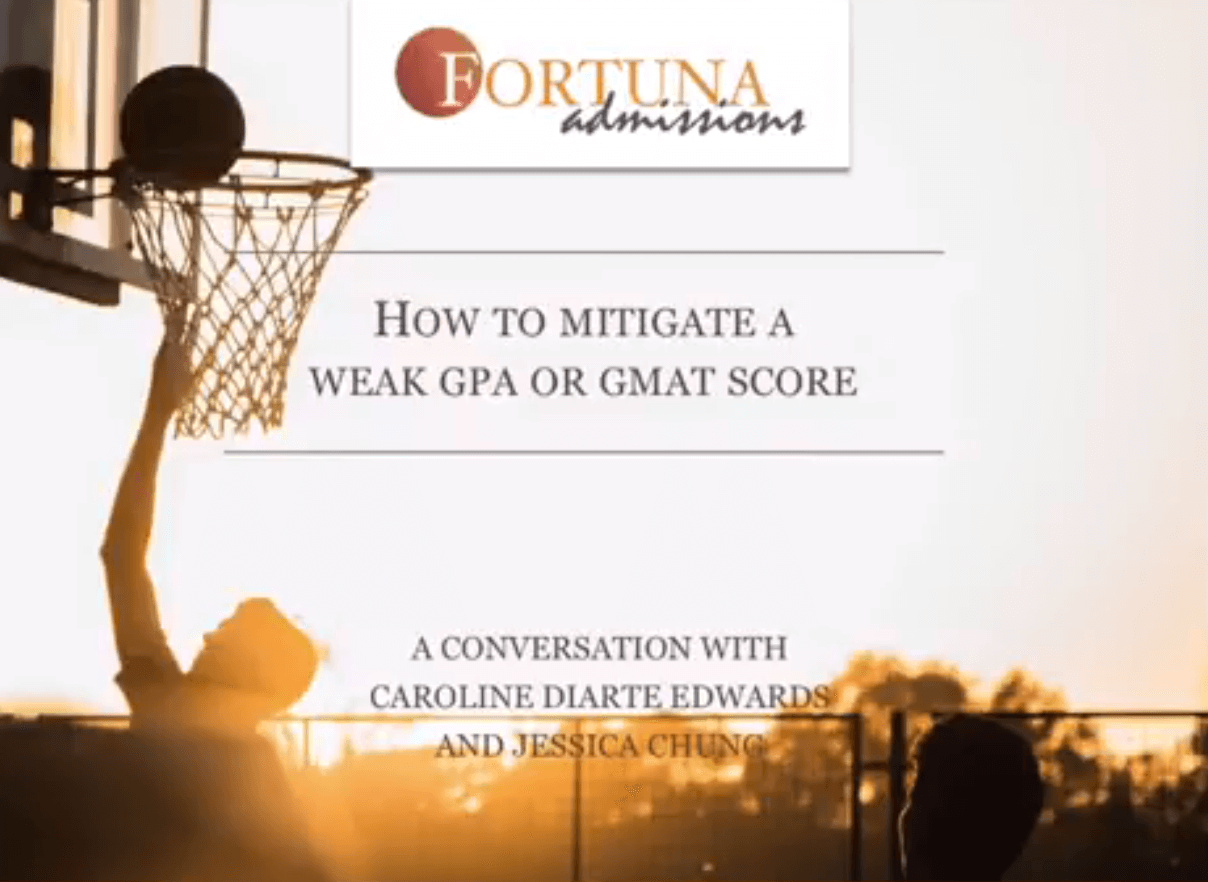 Aug. 3rd, 2017
If you're worried about low GRE or GMAT scores or GPA, there are still a few things you can do. This 6-minute conversation between Fortuna Director Caroline Diarte Edwards and Expert Coach Jessica Chung, former UCLA Anderson Associate Director of MBA Admissions, explores strategies for mitigating or fixing a lower-than-desirable academic record. View the Full Transcript: Caroline: Hello everybody, my name […]
May. 15th, 2017
You've been waitlisted at your dream school, but you have offers of acceptance elsewhere. What do you do now?
Sep. 12th, 2016
This year, more than ever, business schools are including video essays as part of their application process. While each MBA will ask varying questions and allow for different lengths of time for your answers, at the core of the video essay is the opportunity for adcoms to get an authentic and unscripted outlook regarding your personality, passions, maturity, and motivations. Read this article to help you prepare for your video submissions.
Feb. 23rd, 2016
The following is an edited transcript of a video interview between two of our Directors: Judith Hodara, former Wharton Director of Admissions and Caroline Diarte Edwards, former INSEAD Director of Admissions, and John Byrne from Poets and Quants. Watch the full video Question to both Judith and Caroline: Probably 80% of the applicant pool at […]
Aug. 4th, 2014
Former Wharton Director of MBA Admissions, Judith Silverman Hodara, offers her expert insider advice for applying to the Wharton MBA program For more videos with Fortuna's dream team of former Directors and Associate Directors of MBA Admissions from the world's top business schools visit our YouTube channel