10 Years of MBA Admissions Success: Fortuna's Origin Story
October 18, 2022 | by Judith Silverman Hodara
Matt Symonds and I had known each other for about 10 years while I was at Wharton as a Senior Associate and then Acting Director of MBA Admissions, and he was the co-founder of QS and the World MBA Tour.
Matt's company would host events all over the world for prospective candidates to meet with business schools, and I was frequently part of the travelling circus!
When I left Wharton after a decade, Matt proposed that we should do something together; with his industry expertise and my experience, we felt that we could really bring something new to MBA advising. Matt had also been in conversation with Caroline Diarte Edwards who had recently left INSEAD after seven years as its MBA Admissions Director. While directing MBA admissions at INSEAD, Caroline observed how an increasing number of incoming students were using admissions consultants yet many of these coaches were ill-equipped to provide good advice.
It was clear that there was a gap in the market and an opportunity to build a team of real MBA admissions experts. We started Fortuna to give candidates the opportunity to access the inside track on how MBA admissions actually work.
The more we researched, the more clear it became that creating a team of experienced MBA admissions insiders would bring real value to applicants. We thought about who we wanted to reach out to join the team – we all had extensive networks of admissions professionals – and we began the process of finding those individuals who we felt would really embrace the kind of admissions support we envisioned. Former MBA Admissions Directors at Chicago Booth and Berkeley Haas were among our advisory board, and from the start, we knew that applying to business school was not just about the product of admission, but an invaluable opportunity for self-discovery and growth throughout process of applying.
View our Happy Birthday video, featuring cameos from the Fortuna team around them world!
While a formidable, time-consuming challenge, I always looked at the process of applying to business school as a gift; a time to really dig deep into what was important on a personal level, and identify the influences, experiences, and interactions that have shaped an applicant into who they are. Our initial positioning really resonated with the market as candidates understood the value we could bring as a team of former MBA admissions decision makers, and we have stayed true to this initial vision. It has stood the test of time.
We consider it such a privilege to accompany talented young people through what can be a very demanding process, removing the guesswork – and therefore a lot of the stress – from the process of applying to business school. And it has been hugely gratifying to guide our clients in this process of self-discovery, helping them to dig deeper, distill what makes them unique, and communicate that to the admissions committee, while helping them to navigate the complexity of the MBA admissions process.
We also all felt strongly that our firm could not be transactional ­– we wanted it to be relational and high touch, allowing coaches and students to really get to know one another, and to become true partners in the process.
"When I was director of admissions at INSEAD, I rarely got to spend much time with any individual candidate due to the sheer volumes we were dealing with," says Caroline. "Something I really love about my work at Fortuna is that now I have the opportunity to build a much deeper relationship with candidates, which is incredibly rewarding. Sometimes they have faced some very difficult challenges in their lives and it's a privilege to help them figure out how to best present their story, so that they feel both confident and authentic as they go through the admissions process."
I often joke that our coaches would make wonderful members of the clergy or psychologists –because we listen deeply first and foremost, helping clients to feel seen and heard in addition to offering our finely honed expertise in admissions.
Ten years on, our trio has swelled to a team of more than 40 former admissions directors and business school insiders from around the world. I feel so fortunate to work with this outstanding group of smart, passionate, curious, and dedicated coaches, all of whom share a sincere dedication to helping our students realize their MBA dreams. Many of us have never met in person, but we share a very tight connection of being part of the Fortuna Family. I know that we feel a sense of being part of an incredibly supportive group – we are in constant contact throughout the day, sharing ideas and questions, as well as what is happening in our own lives. During the COVID pandemic, I felt the bonds of our global team become even stronger as we shared what was happening as each of us navigated the pandemic for ourselves and our loved ones.
(Aside: With our geographic spread, we have a ton of great ideas about world travel and the "best places for…" in just about every corner of the globe. Sometimes the wise counsel is where to find the best comfort food when you're on the road.)
It's hard to imagine that 10 years ago we were choosing images for our first website design and that Matt was keeping track of our clients on an excel spread sheet! I recently delighted in attending the graduation in Boston of a student I accompanied for over four years, and I'm filled with joy at baby pictures and promotion updates I receive from our amazing students as they continue along the trajectory of their lives. I am incredibly proud not only of the firm that we have built, but the team we work with and the thousands of students we have supported in realizing their ambitions.
Happy Birthday Fortuna! Our own MBA learning journey has been as life-changing as the one we hope to deliver to our clients.
Learn more about the dynamic Melanie Espeland, one of our expert MBA coaches at Fortuna Admissions. Not only is she a coach for business school admissions but she is also a Professional ICF PCC Certified Coach, as well as an Ex-McKinsey employee and a Columbia MBA Alumnus herself. To speak more about your own MBA plans, we offer 30-minute discovery sessions. Please be sure to book one at https://fortunaadmissions.com/free_consultation/ Also, follow our channel for more MBA content: Like and Subscribe.
---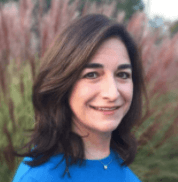 Co-Founder Judith Silverman Hodara is former acting director of MBA Admissions at the Wharton School. Fortuna Admissions is a dream team of former MBA Admissions Directors from the world's top business schools, and this year is our 10thAnniversary. Our DNA hasn't changed since our founding a decade ago: our goal is to provide inside-track expertise to candidates and leverage the insights of those who truly know the schools inside out. For a candid assessment of your chances of admission to a top MBA program, reach out for a free consultation.