Dinged From Your Dream School? What's next?
December 06, 2016 | by Fortuna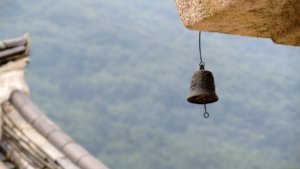 Nobody likes to get a business school rejection email. But as former Admissions Directors, neither did we enjoy sending "thank you but no thank you" letters or emails to aspiring MBA students. We were very mindful as to how much candidates had invested – time, heart, and soul – as well as the aspirations that were pinned on admission – and how devastating the rejection could be. We may have even been thrilled by a candidate's profile, but had no choice but to turn him or her down simply because it had come down to a painfully tight numbers game.
What's really hard for candidates is that schools generally don't provide feedback. They just don't have the capacity to handle the volume of rejected candidates who request feedback, and on the very rare occasion when they do agree to such calls, it can be nearly impossible to give clear feedback. For example, as Admissions Directors, when giving feedback to a rejected candidate, we couldn't possibly point the finger at a particular interviewer who was critical of the candidate.  Nor can you report back to a candidate that one of their recommenders submitted a weak letter of support. Recommendations are confidential. We remember having very uncomfortable exchanges with candidates when we would try to tell them indirectly what had gone wrong.
In Wharton MBA Admissions early on, there was a jam-packed schedule of discussions each summer with rejected applicants. However, my team rarely found one single thing that they could state was a problem – and often the conversation did not provide much helpful information for the candidate. Therefore we stopped offering feedback and instead decided to focus resources on coaching applicants on the front end, to ensure candidates entering the process were well informed.
Now as admissions coaches, we appreciate being able to give more candid and direct feedback; we review a candidate's application and can often tell them clearly where they went wrong. We hear a huge sigh of relief – removing the guess-work for the candidate also removes a lot of their stress.
However, without such direct feedback, rejected applicants are left speculating what on earth went wrong? It can be challenging to figure out what next steps to take if you don't know why you were unsuccessful in the first place. You need to think about what to do next and move on, but first, you need to realize what you can learn from this failure.
DO-IT-YOURSELF DING ANALYSIS 
Here are some suggestions for doing your own ding analysis:
1) Revisit the school's admissions criteria. Do an honest assessment of yourself – you could create a table and rate yourself (e.g. Academics, professional qualifications, extra curriculars, etc). Try to examine your own profile as rigorously as you can. For example, sometimes candidates assume that an amazing undergrad track record will excuse them from having a stellar GMAT. It's not always the case. Try to review your profile with an outsider's perspective.
2) Speak to someone who hasn't yet read your application but who knows the school well, and have them review what you submitted. Ask them to be very frank with you, even if it's difficult for them to do.
3) Set up a chat with your recommenders (face to face if possible). If they weren't 100% supportive, you might learn more from their body language than from their words.
4) If you interviewed, ask your interviewers for feedback and their views on why you might have been dinged. It might not have been their feedback to the school that sunk you, but they might have a useful opinion about what did. Such perspective can be very revealing. Alumni interviewers are more likely to be open about this than interviewers who are admissions staff.
5) Assess your motivation and fit with the school. Did you randomly choose the school, or choose one because of a ranking? Or did you really do a lot of detailed research and have a strong sense of affinity with the school? How much contact did you have with the school and how well did you interact with and relate to the student body? You'd be surprised at how easily file readers can read between the lines and get a sense for how seriously you want admission, even in essays that don't openly ask about this topic.
ONE IN 10 HBS APPLICANTS APPLY MORE THAN ONCE
It's very common that candidates go through more than one admissions cycle before they get into their dream MBA program (10% of HBS' class applied more than once) so don't presume that just because you were dinged, the school is not interested in your candidacy. We have seen many applicants benefit immensely from having been turned down. It can honestly make you a stronger candidate. Rejection triggers good candidates to reflect, and often that reflection is very beneficial. In addition, there is a huge learning curve when you apply to business school. Once you've experienced the admissions process once, you have a much clearer idea of what MBA programs are looking for and the hoops you need to jump through. You'll be better equipped next time around.
As Admissions Directors, we have seen rejected candidates take some time to greatly improve their profiles (for example by getting a secondment abroad or taking on more leadership opportunities); when they reapplied and finally joined the school, they actually benefited much more from the MBA experience than they would have if they had been originally admitted. Some of them were even happy they had been rejected because they realized that due to the increased experience and maturity they brought to their MBA program, they had reaped much greater rewards.
Rejection is hard to digest, and for many high achieving MBA applicants, it's the first time they have ever been unsuccessful at something they have really set their heart on. It can be a real shock. So give yourself some time to digest what has happened. Then take a big step back, and use this opportunity for an honest and thorough reflection process; to help you with this, draw on your network. If you do embrace the failure and discover the lessons, you'll be much better positioned to bounce back in round two, or in the next admissions season, or to succeed in whatever endeavor you set your sights on next.
Judith Silverman Hodara and Caroline Diarte Edwards are Co-Founders and Directors of Fortuna Admissions, and former Directors of MBA Admissions at Wharton and INSEAD respectively.