Five common scenarios in the wake of MBA decisions, and what to do next
May 11, 2017 | by Matt Symonds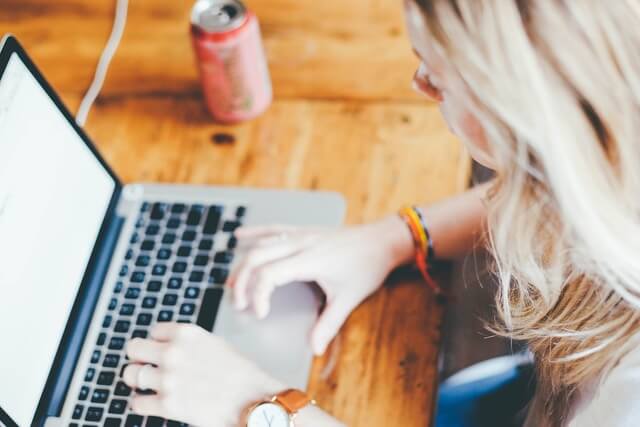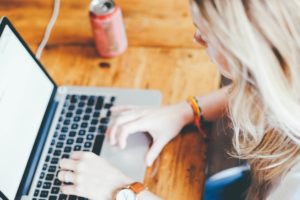 It's the sunset of MBA Admissions season, bringing joy to some and frustration or disappointment to others. For many it's the most nerve-wracking time of the admissions cycle, signaling their final shot at securing a spot this year.
What's your story? Perhaps you won a great scholarship – but not from your dream school. Maybe you've been wrestling with whether to stick it out on the waitlist or accept the offer from your safety school… or maybe no offer has been forthcoming as notification deadlines slip quietly by.
Given the possible outcomes, it's a good time to look at the options and seek out some insider advice from our team of former admissions directors and business school insiders at Fortuna Admissions. Our coaches have spent the month celebrating a terrific spread of clients' offers from GSB to LBS, and talking with candidates who face a spectrum of life-changing choices. I tapped five of my fellow coaches for their top tips on five of the most typical situations we see following Round 2 decisions:
Situation #1: Competing offers from two dream schools. How to decide? 
"Of course, this is the best sort of problem to have," says Fortuna's Malvina Miller Complainville, former Harvard Business School Assistant Director of Career Services. "While it's an enviable and rare position, it can be an agonizing decision."
If you're relating to this special agony, Malvina advises is to put rankings aside and get personal. Craft your decision-making matrix with five key elements:
Assess your cultural fit with each program: Visit campus, audit a class, and get a sense of the teaching style and a vibe for the community. Be sure to talk to students, faculty and alumni about their experience with the program. To really experience the cultural nuances and personality of each school, nothing compares with being there – even if it's for a couple hours.
Weigh the financial implications: Is one program offering more scholarship opportunities or other financial support that will lessen the burden?
Learn about each school's career offerings: Reach out to career clubs about events and opportunities and find out which companies recruit on campus. Study the career stats and explore the opportunities that may await you post-MBA.
Consider brand recognition: How might a program's strengths and reputation, as well as the networks and experiences it offers, position you to advance your career aspirations? For international careers, consider the strength of the program's brand abroad.
Scrutinize the alumni network: Is the alumni community well developed and engaged? This is particularly important if you're pursuing a job search abroad.
Situation #2: Waitlist. What's your next move?
"There are a few immediate actions you can take to boost your standing to maximize your chances of getting a confirmed offer," says Fortuna's Caroline Diarte Edwards, former INSEAD head of Admissions:
Confirm to the program that you accept a spot on the waitlist, and reinforce your commitment to the school. Stay positive in your tone, without a trace of disappointment (or worse, resentment).
Reach out to the admissions office at intervals – without being a pest. Dropping a line every 3-4 weeks is appropriate. Reinforce your motivation at the very least, and if you can share a useful update on your profile, present that too. Balance emails with the occasional phone call – personal touches can keep you on the radar screen and create a positive impression.
Supply an additional letter of support – if possible, from a member of the school community who can attest to your fit with the school. A one-page email will suffice – it needn't be as formal as the official recommendations you submitted already. But don't flood the admissions team with additional letters – this will backfire and potentially harm your reputation.
Share an update with your alumni interviewers on your situation (if you interviewed with alumni), and solicit any suggestions or feedback. While they won't be able to say "why" (and they may not know), they can provide some insight about your conversation and their sense of your fit with the program.
"Also, consider next steps –  if you haven't hatched a plan B, now is the time to start," Caroline adds. "If you don't received an acceptance offer – and know that most waitlisted candidates won't – should you reapply to the same program? To other programs? As you weigh next steps, start identifying ways to strengthen your profile throughout the coming year to boost your chances of success in the future."
Situation #3: Still no offers in R2 – how to prepare for R3?
"I saw many excellent, highly qualified candidates apply in Round 3," says Fortuna's Jessica Chung, former UCLA Anderson Associate Director. "And, the reality was there simply wasn't enough space to accept all of them. The ones who stood out, making an impressive case, were those who conveyed an authentic and sincere enthusiasm for the school and strategically articulated the unique aspects of their experiences, backgrounds and personal qualities that would enhance the Anderson community."
Jessica's biggest caution for R3 candidates is to avoid a hasty application. "It was very obvious when a candidate rushed her application, as she failed to convey more than superficial knowledge of our school and her motivations for pursuing an MBA at Anderson." Here are Jessica's top tips for success in R3:
Don't be concerned about rankings; now's the time to research and create a list of schools with other qualities you're seeking – like alumni network, employment stats, location, etc. – but that weren't previously on your short list.
Begin engaging program admissions offices or student ambassadors, and visit campuses if possible.
Reach out to current students with similar goals and/or backgrounds for informational interviews, especially if you can't swing a campus visit.
Take a fresh look at your overall narrative as you assemble application materials, and look for ways to emphasize distinctive experiences in your essays.
"By round 3, many programs are looking to enhance diversity to round out the class," says Jessica, "So emphasizing your unique characteristics and qualities can help you to stand out from others with a similar pre-MBA background."
Situation #4: Admitted to your safety school. Reapply again next year, or take the offer?
"I think that it depends on what you consider a safety school," says Fortuna's Judith Silverman Hodara, former head of Wharton Admissions . "I had client this year who was accepted to Booth, and his bosses were pushing him to hold out for HBS and GSB. With his profile in mind, I advised he should take Booth. Why? Frankly, he would never really know what had kept him out of HBS and GSB, and in this case, a bird in the hand, as they say, was well worth it."
"It's another story if you suspect your application wasn't stellar, or that you didn't make your best effort," says Judith. "Perhaps you feel an additional year of leadership or work experience could make a difference. Or you might sense you got into your safety program too easily, and that it's not as worthy because you didn't struggle for it."
While each scenario is distinct, Judith proposes the following questions for reflection:
Will your second-choice program offer what you need and want in terms of career progression, network, community and network?
Will you always be wondering if you should be somewhere else?
Do you suspect what you communicated or wrote was lacking, as opposed to the more quant-driven elements?
Is the ROI of a possibly better, unknown offer with no guarantee worse or better than the ROI of taking the offer you already have?
Consider the pros and cons of embracing another year of the application process: another year delaying your career switch or progression, and another year with more experience (which isn't necessarily strategic for schools favoring candidates earlier in their professional lives)?
How will you enhance your story over the coming year? While re-applicants are certainly welcomed and encouraged, what will have changed since you applied last time?
Re-examining everything – are you willing to do it?
"In the end, I advise students to flip a coin on the answer: Not to follow the coin's ruling, but to get a gut-check about how it's outcome makes you feel," says Judith. "This can signal a lot about what to do next."
Situation #5: You've landed a scholarship, but not from your dream school. Do you take it? 
"An MBA is a huge investment, so receiving a scholarship – even when it's not from your first-choice school – is something to take seriously," says Fortuna's Catherine Tuttle, former Duke Fuqua Associate Program Director.
When this happens, it's okay to tell your top choice program you have money on the table somewhere else, says Catherine. While it won't guarantee a counter-offer, here's Catherine's advice on how to optimize your chances:
Practice your approach and have a clear strategy. Clearly convey why you want to be at your top choice program and that you're open to a conversation.
Provide all the necessary information to the right people and be sure to follow the school's protocol.
Stay humble; it's a human process, meaning people advocate for others they feel are taking their needs into consideration. It's likely your request will be denied if you come across as demanding or arrogant.
"And, if your top choice program can't offer additional funding, at this juncture, school culture should be a huge part of your decision," says Catherine. "Whether you accept the scholarship opportunity or not, you want to feel confident your chosen program is the right fit from a cultural, career and academic perspective."
A version of this article was originally published on Poets & Quants on March 24, 2017.