Fortuna Admissions Lauded in Most Favorably Reviewed MBA Admission Consulting Firms
July 29, 2022 | by Fortuna Admissions

In what P&Q cites as a "highly detailed analysis" of the thousands of client reviews on its website, Fortuna received 167 positive reviews – coming in second place by just a single review – and a client satisfaction score of 9.86 (out of 10). That's more than double the number of reviews received by the third-place consulting firm.
Most notably, Fortuna is #1 among the top three largest firms for the percentage of reviewers left by top-10 business school admits (86%), and also ties for the highest number of coaches (28) with MBA reviews.
"I'm thrilled that Fortuna Admissions is #2 on this list, and #1 amongst our competition for helping candidates get into the very top schools," says Fortuna Co-Founder and Director, Caroline Diarte Edwards. "I'm so grateful to work with such awesome colleagues and clients; they inspire me every day."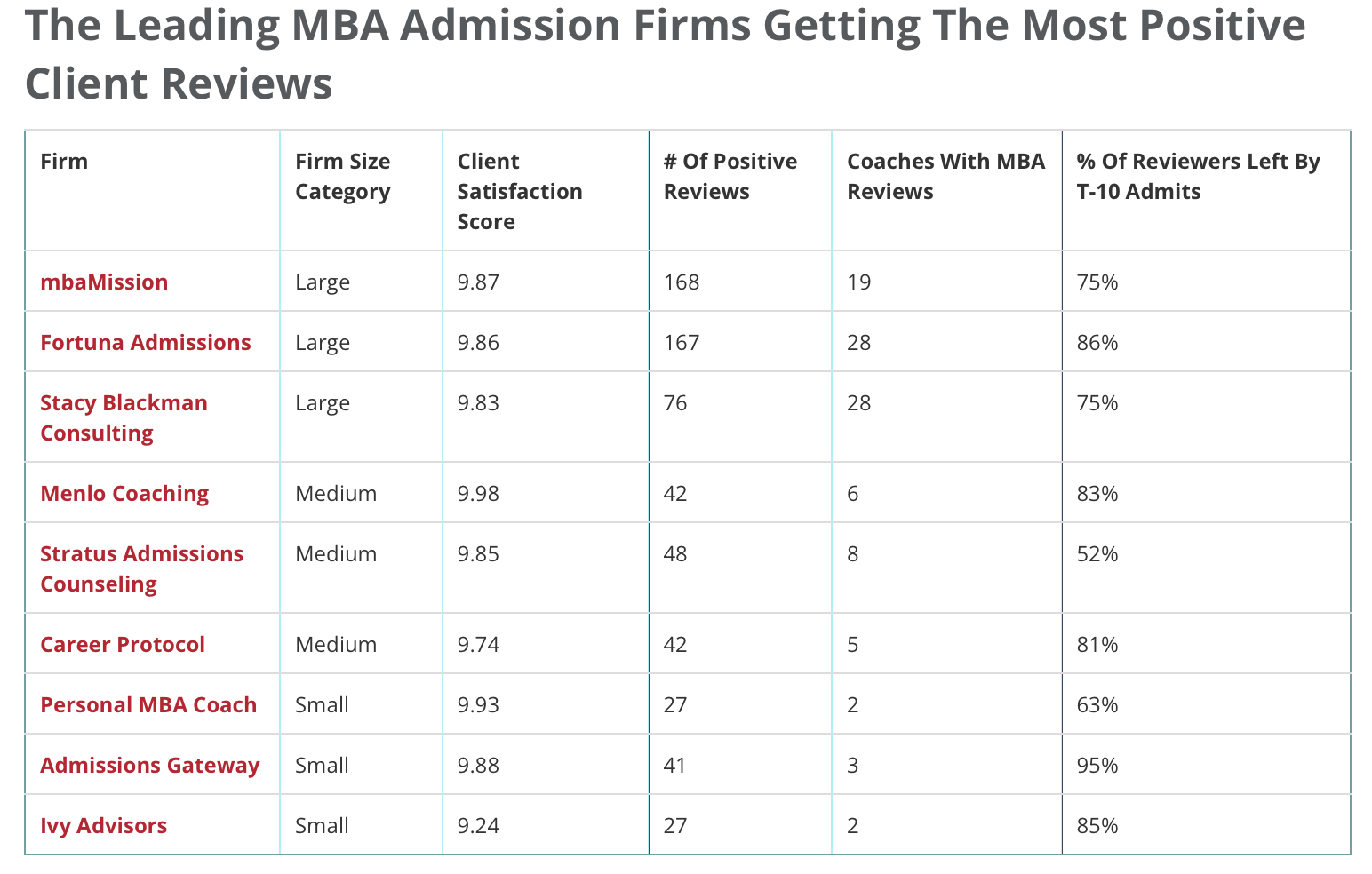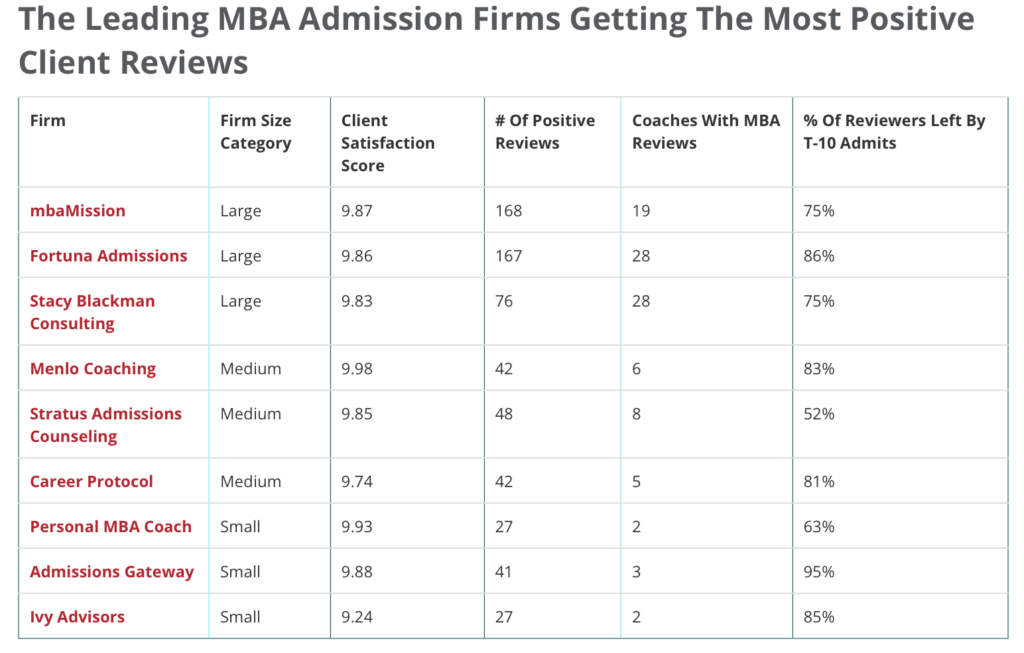 "This really is fantastic – and shows how far we have come in the last decade," says Fortuna Co-Founder & Director, Matt Symonds, noting that Fortuna's 10th anniversary is coming up this October 2022.
"I'm incredibly gratified to see what individuals are saying about our team members, each of whom are so passionate about helping clients achieve admissions success to their dream schools," says Fortuna Co-Founder and Director Judith Silverman Hodara. "The process of admission coaching is deeply relational."
Among the many glowing reviews citing individual coaches, Fortuna was consistently celebrated for its peerless experience, deep expertise, and team-based approach. For example, in the opening statement in a detailed review for Fortuna's Bill Kooser, one satisfied client writes:
"Before I talk about Bill I want to touch on why Fortuna is fantastic. I looked into a few admissions consultancies before settling on Fortuna. There simply isn't another admissions consultancy out there with more depth and breadth of MBA admissions knowledge than Fortuna. I had the pleasure of working with Bill for the most part, but I truly felt like I had the full support of the entire Fortuna team…"
Read P&Q's interview with Fortuna's Caroline Diarte Edwards on what makes Fortuna Admissions unique among consulting firms, and view the new P&Q's new consultant listing featuring Fortuna Admissions for what clients are saying about each of our amazing coaches.
Let's Get You In.
Fortuna Admissions is a dream team of former MBA Admissions Directors and Officers from 18 of the top 20 business schools. With our unparalleled collective expertise, we are able to coach you to develop a clear vision of your goals for business school and beyond. We work closely with you throughout the application process and provide expert guidance at every stage to maximize your chances of admission to a top school.
Our free consultations are consistently rated as the best in the industry. To learn more about Fortuna and assess your chances of admission to Wharton and other top programs, request a free consultation.
Want More Advice?
View our recent, related articles: