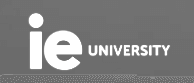 About

The School
IE was founded in 1973 as a Business School for Executives and has grown into IE University, with five different schools offering degrees at the undergraduate and master's levels. IE was founded by a young entrepreneur with a vision to create a unique learning experience, focused on innovation and humanities, two core elements of the school values and culture that continue to thrive. Students join an extremely diverse student body and are challenged in entrepreneurial thinking and sustainability to reimagine business and to create a better world.  
IE continues to innovate as the world changes, developing a Liquid Learning model to adapt to the current needs of the students and the world we live in, leveraging technology to foster a fluid approach to learning from anywhere. 
 
IE's flagship International MBA is an accelerated 11-month program open only to those who have three or more years of work experience. Students can join in September or January, and the program is offered in two language tracks: English only or English and Spanish.   
IE Business School is located in the heart of Madrid, Spain, and has a network of 30 international offices, which support Admissions, Careers and Alumni Relations.  
Strengths And Specializations
(social) entrepreneurship, international management and information technology 
Incoming Class
Number of applicants  – 3,373
MBA Class size – 667
Annual tuition  – €82,300
Post-MBA Careers
17% Consulting 
20% Finance 
20% Tech 
9.7% Starting Own Business 
Avg. Base Salary – €95,350
Salary Increase – 84% 
Employment in 3 months – 95% 
IE Rankings

Admissions
Avg. Work Exp. – 5 
Average GMAT – 663
Int'l Students – 92% 
Female Students – 31% 
Deadlines 
Rolling deadlines but it is highly recommended that you apply approximately one year to six months prior to program commencement
Essays:
Personal Essay: 
What is the most important thing that you would like us to know that is not in your resume or application? 
Video Essay Questions:  During this exercise you will be answering questions to demonstrate why you would be a valuable asset to the IEU community. This will take around 20-30 minutes. 
Fortuna
 Tips & Advice
Request a copy of our team's Insider Tips Report for Applying to IE Business School.