Register Now: CentreCourt Specialized Masters Event, Oct 13 & 14
October 12, 2020 | by Caroline Diarte Edwards
This two-day virtual event is essential viewing for anyone interested in Specialized Masters Programs, from MiM and MFin to Masters in Business Analytics, Accounting, Information Systems, IMC, or Supply Chain.
At CentreCourt Specialized Masters – taking place this Tuesday & Wednesday (Oct. 13 & 14) ­– you can engage directly with the admissions gatekeepers at the world's leading business Master's programs and hear from alumni about how they translated their degree into career success. If you are considering a Masters degree, this is the only way to meet with top programs all in one place.
---
Register now to secure your place & view the full agenda.
---
The first-ever CentreCourt Specialized Masters Festival is a dynamic, virtual experience, co-hosted by Fortuna's Matt Symonds and Poets & Quants' John A. Byrne (founders & hosts of the CentreCourt MBA Festival). They will be joined by senior staff at top Specialized Masters programs around the world, such as London Business School, MIT Sloan, HEC Paris, Columbia Business School, Imperial College Business School, Northwestern, and ESCP Business School, to provide applicants with valuable insights and aid in the admissions decisions process.
"In such a challenging job market many college graduates are opting to reinforce their credentials and networks," says Matt Symonds, Fortuna Admissions Co-Fouder & Director and business columnist for Forbes and the BBC. "The fact that these Specialized Masters are more affordable than the MBA is partly responsible for their increasing attractiveness. The average cost of the top 10 MiMs in the FT ranking 2019 was €25,625 (approx $29,900) compared to as much as $150,000 for the top 10 MBAs. With such interest, there's a real need for applicants to understand how Master's programs differ around the world, and how to create a winning application."
Participants will engage directly with Admissions Directors and Careers Services Directors in small group chat rooms, learn about the top programs in MiM and MFin to Masters in Business Analytics and Masters in Supply Chain, and hear from alumni about how they translated their degree into career success.
Participating programs at a glance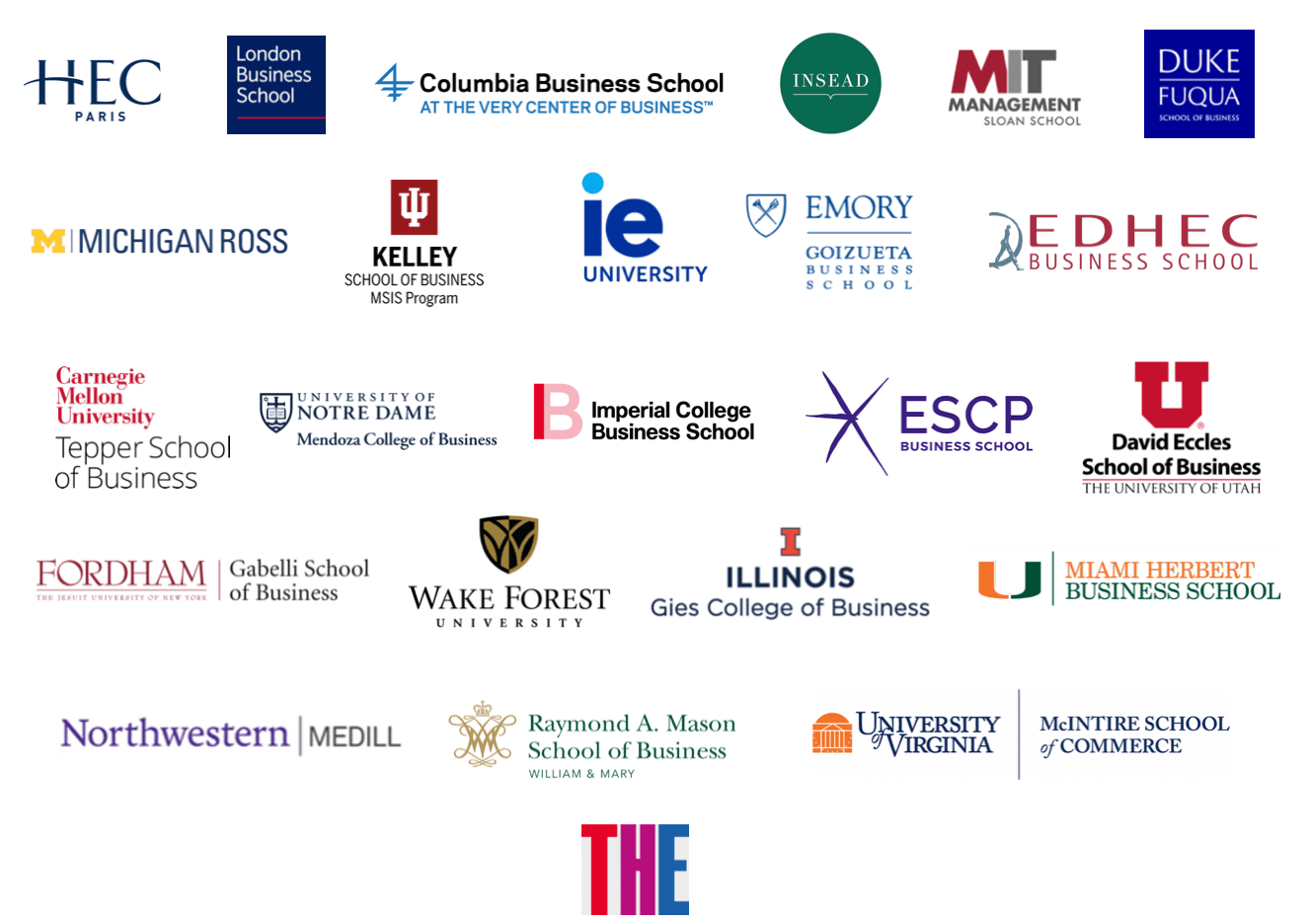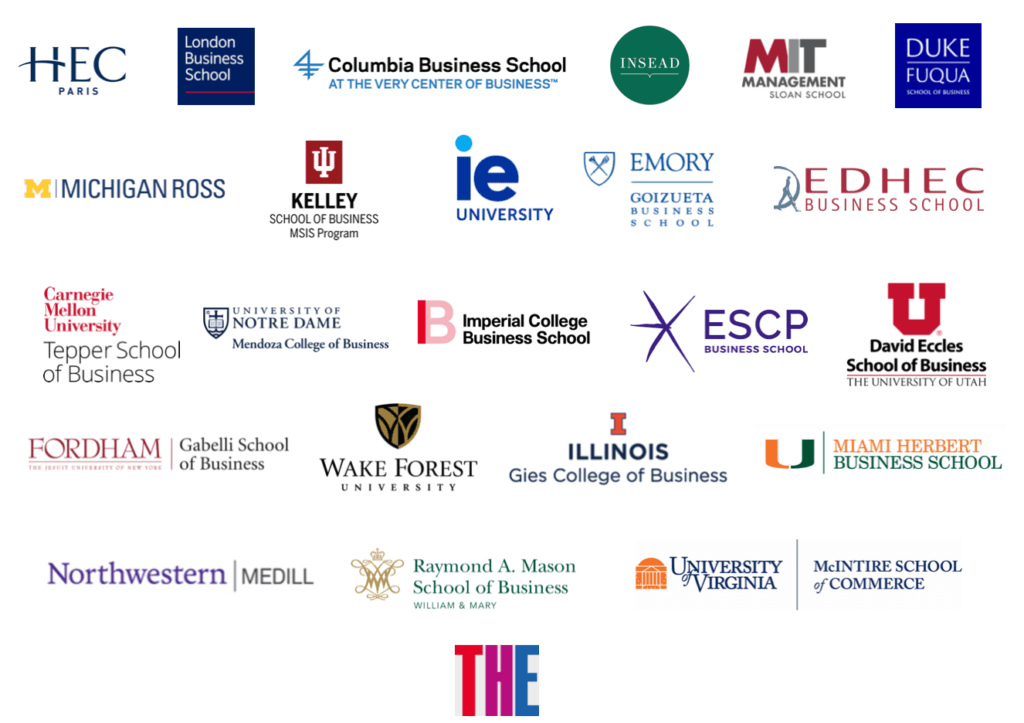 Specialized Business Masters are seeing greater growth in demand than the MBA.
As Fortuna's Emma Bond wrote in her recent article, Masters In Management: 5 Essentials for Your MiM Application, many top schools are reporting a record rise in applications for the Masters in Management (MiM), with London Business School up 46% over last year, Imperial College Business School up 128%, and HEC Paris up 52%. The MSc Business Analytics is becoming one of the most highly sought-after degrees for university graduates who face a difficult job market because of the Covid-19 pandemic.
This surge in interest is what inspired CentreCourt Specizalized Masters, where you can talk directly with Admissions Directors about what they look for in candidates and get advice on how to stand out in the application process. Explore the fantastic line-up of events and sessions, and register today to reserve your place.
---
Fortuna Admissions is a dream team of former Admissions Directors from 18 of the world's 20 top business schools. For a candid assessment of your chances of admission success at a top MBA program, sign up for a free consultation.