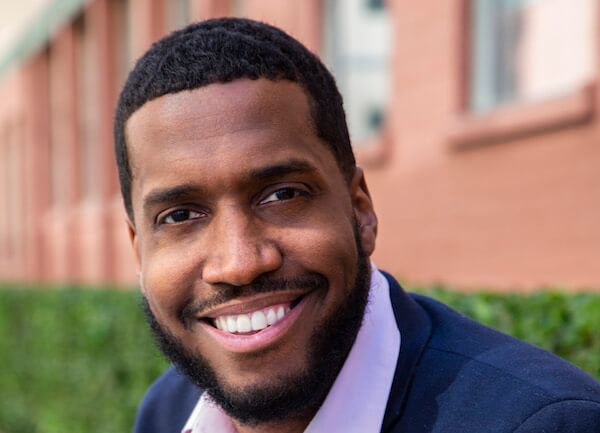 Curtis Johnson
Expert Coach
Years of admissions experience
5
Credentials Highlight
Journalist, brand builder and Wharton MBA alum
Curtis has a strong track record of coaching high-performing MBAs. As a Wharton Leadership Fellow, he worked individually with students to identify and develop strategies to achieve their personal and professional goals. While there, he also served as communications teaching assistant, helping first-year MBAs find their voice and develop narratives that are strategic, authentic and persuasive.
A former journalist, Curtis has an extensive background in communications, coaching and mentoring. His diverse career path spans public relations, non-profit, CPG and media & entertainment, with a common thread tying each – a passion for storytelling and shaping brands.
Curtis graduated from Hampton University with a degree in Journalism. He holds a Masters in Communications from Penn State University and an MBA from Wharton with a dual focus in Marketing and Strategic Management.
Q & A
What's your coaching superpower?
Many of the strengths that made me a good journalist – the ability to listen, absorb information, remain curious, distill key points and craft a compelling narrative – are critical skills required of an admissions consultant. I know how to uncover what makes your story unique, and how to package that uniqueness to build emotional connection and bring your story to life.
What's your top piece of advice for admissions candidates?
As challenging as it may seem, don't worry about the rest of the applicant pool. Your efforts are best channeled focusing on what you can control. Embrace the process of self-reflection – your strengths, motivators and how an MBA will help you achieve your goals. The better you understand that, the more effectively you'll be able to articulate your value to an admissions committee.
How Your Personal Brand Impacts Your MBA Application
Interested in working with Curtis?
Although we cannot guarantee your preferred coach selection because of workload capacity, we will always do our best to match you up with the coach of your choice if you have a specific request. You may indicate your preference when you sign up for a free consultation.