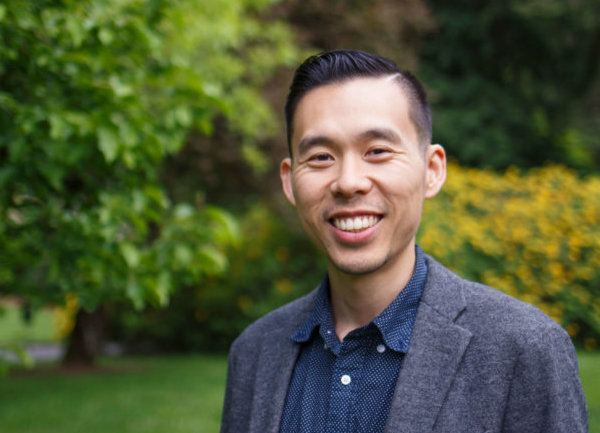 Jason Yeh
Years of admissions experience
5
Credentials Highlight
Kellogg MBA Alum; current Kellogg Admissions Interviewer
"Working with Jason has been absolutely great! I'm so thankful for all his help in getting my essays shaped up, and I'm really happy with how they have improved over the last 10 days!"
Jason Yeh draws his expertise in storytelling and the art of narrative from an unconventional career path spanning real estate development, economic consulting, music, startups, nonprofits, private equity and – most recently – analytics and storytelling lead at Nike in Portland, Oregon. He has worked in seven countries across the Middle East and Asia and traveled through 42 during his 15-year career, bringing diverse thinking and experiences to help prospective candidates gain admission to the top business schools.
Jason has worked as an MBA admissions consultant since his first year at Kellogg, and has stayed involved as a Kellogg Alumni Admissions Interviewer since earning the MBA in 2015. He has a passion for designing and commercializing products, and has co-founded or led three startups; his most recent venture was successfully crowdfunded on Indiegogo.
Jason graduated from UCLA with a degree in Psychology and specialization in Education Studies. He also holds a dual-master's degree – an MBA from Northwestern University, Kellogg School of Management focused on Operations and Marketing, and a Masters in Engineering Management from the McCormick School of Engineering at Northwestern University.
Q & A
What's your coaching superpower?
I'm passionate about helping applicants with non-traditional MBA backgrounds, those applying for joint-degree programs, and those applying with more work experience to translate their experiences into a compelling and honest narrative – a process that helps candidates uncover their hidden superpower. I help clients introspectively dig deep, and courageously challenge their assumptions. The net effect is an authentically crafted story of an applicant's core passions and purpose that elicits emotional impact – this is the secret sauce in creating connection to an admission reader's heart.  
What's your top piece of advice for admissions candidates?
Stay curious throughout the process, and ask those uncomfortable questions. For example: Why am I on this path? What matters most in my life? The path to an MBA can seem daunting, but it doesn't have to be that way. How might you turn fear and dread to growth and curiosity? Leverage curiosity as your secret weapon, and you'll find it easier to weave more substance into your story.
Interested in working with Jason?
Although we cannot guarantee your preferred coach selection because of workload capacity, we will always do our best to match you up with the coach of your choice if you have a specific request. You may indicate your preference when you sign up for a free consultation.