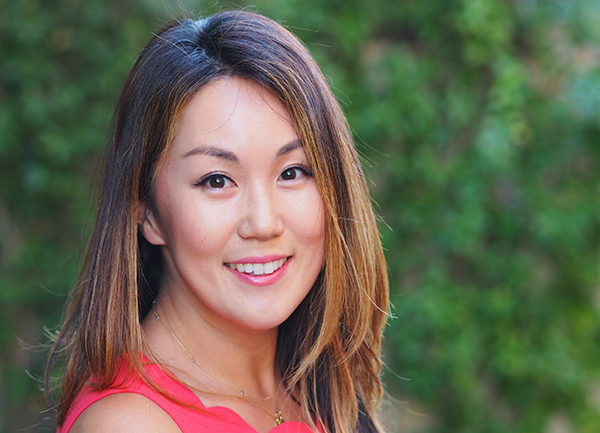 Jessica Chung
Years of admissions experience
13
Credentials Highlight
Associate Director of Admissions, UCLA Anderson
"As a result of Jessica's guidance, apart from having admits from my dream schools, I also have a better understanding of my own strengths and weaknesses."
Jessica joined Fortuna after a decade of experience with UCLA Anderson. Serving as Associate Director of Admissions, she evaluated and interviewed thousands of applications for the full-time MBA program. In addition, she managed the program's global recruiting and admit events, advised on fellowship decisions for admitted students and collaborated on strategic projects alongside the school's senior leadership team.
Jessica has a BS in Business Administration from UC Berkeley's Haas School of Business and an MA in Student Affairs from UCLA's Graduate School of Education & Information Studies.
Q & A
Why are you passionate about coaching?
My passion for coaching stems from my intense curiosity about every individual's unique story. Back when I was on the admissions committee at Anderson, the best of part of an application was learning about a candidate's life journey and how one's collective experiences converged to this point in time, where business school is the next step. I am thrilled to help future MBAs craft narratives which highlight your vision and strengths in a way that's authentic and compelling.
What's your top piece of advice for admissions candidates?
My best advice to prospective MBA candidates is to stay optimistic and enthusiastic throughout the entire application process! During my time at UCLA Anderson, I recall spending countless hours connecting with candidates at events around the world, and without fail, it was always the individuals who demonstrated tons of positive energy and excitement in every interaction with the admissions team who truly stood out.
How to mitigate a weak GPA or GMAT Score
INTERESTED IN WORKING WITH Jessica?
Although we cannot guarantee your preferred coach selection because of workload capacity, we will always do our best to match you up with the coach of your choice if you have a specific request. You may indicate your preference when you sign up for a free consultation.