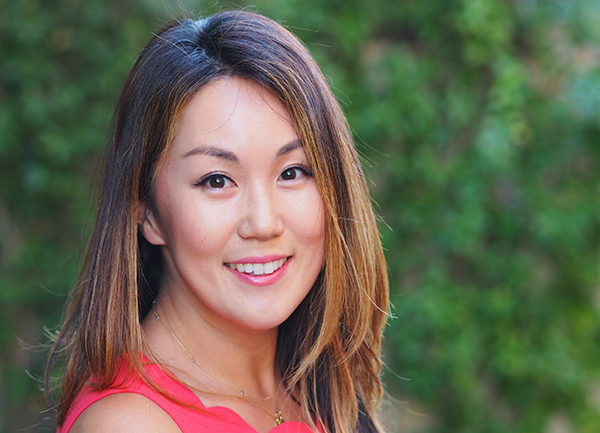 Jessica Chung
Expert Coach
Years of admissions experience
15
Credentials Highlight
Former Associate Director of Admissions, UCLA Anderson
"As a result of Jessica's guidance, apart from having admits from my dream schools, I also have a better understanding of my own strengths and weaknesses."
Jessica joined Fortuna after a decade of experience with UCLA Anderson. Serving as Associate Director of Admissions, she evaluated and interviewed thousands of applications for the full-time MBA program. In addition, she managed the program's global recruiting and admit events, advised on fellowship decisions for admitted students and collaborated on strategic projects alongside the school's senior leadership team.
Jessica has a BS in Business Administration from UC Berkeley's Haas School of Business and an MA in Student Affairs from UCLA's Graduate School of Education & Information Studies.
Here are a few thank you notes form former clients:
I wanted to send a short note and thank you for all the help you provided with me last year in the admissions process. The coaching and direction you provided helped me land at the right place. I was definitely apprehensive and thought 'what if' when I decided to not apply to other schools in Round 2 last year, but after this past month in LA, I know I made the right choice. I also wanted to thank you for the advice you gave on how best to present myself and things to watch out for during our initial chats. While they may have been more specific to the application process, I find myself thinking back to them time and time again.
Thank you SO SO much for all your help throughout this process. I don't think I could have put myself in this position on my own – your coaching and guidance played a huge role in setting me up for success. The wildest thing for me to think about is that it was only about a year ago that I signed up for Manhattan Prep to start studying for the GMAT, and now I'm getting ready to go back to school in August. Crazy! Thank you again for everything!!! 
Q & A
Why are you passionate about coaching?
Candidates often begin the coaching process with only the end goal of offers letters in mind. What you don't expect is the tremendous amount of personal growth that also happens during this time. You will learn so much about yourself, what you can offer the world, beginning your MBA journey with purpose and inspiration. I love witnessing and being a part of this evolution throughout the application process – it's what makes coaching so special and meaningful.
What's your top piece of advice for admissions candidates?
Nobody's perfect! Don't be afraid of a little vulnerability in your story – embracing our imperfections are opportunities to show resilience, progression, and wisdom. They are what humanize us. As part of your reflection, consider how the sum total of your life experiences – good and bad – have shaped you into an ideal candidate for your schools.
Interested in working with Jessica?
Although we cannot guarantee your preferred coach selection because of workload capacity, we will always do our best to match you up with the coach of your choice if you have a specific request. You may indicate your preference when you sign up for a free consultation.