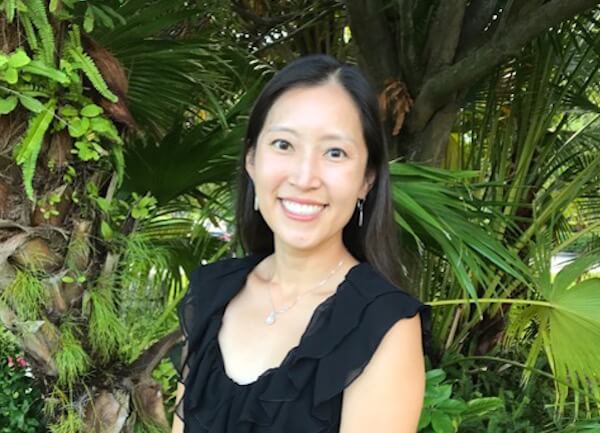 Joanna Graham
Years of admissions experience
17
Credentials Highlight
Former Director, Graduate Management Admission Council  Former Chair, GMAC Diversity Advisory Group
Joanna spent nearly a decade at the Graduate Management Admission Council (GMAC), where she worked closely with business schools to better understand their recruitment, program and marketing needs. A self-proclaimed standardized testing geek, Joanna took the SAT for the first time at age 11 and has parlayed that into a 15+ year career in the education and non-profit space. She brings uncommon insight into the GMAT, having developed curriculum for the GMAT, GRE, SAT and ACT exams at some of the world's largest test preparation providers.
Her work in the diversity and inclusion space, as well as with veterans and military families, gives Joanna unique insights into understanding the needs of many diverse populations, as well as the challenges faced by business schools in recruitment and retention. She has extensive experience in global operations management, marketing and non-profit board participation.
Joanna holds a BS in Language and Linguistics as well as Executive Certificates in Marketing and Finance from Georgetown University. She has also completed multiple executive education programs in global leadership and negotiation at Northwestern Kellogg, Duke Fuqua and Thunderbird School of Global Management. She serves on the Board of Directors for Team Red White and Blue, one of the world's largest veterans support organizations, as well as the Board of Governors at Georgetown University and the Ironman Women for Tri Advisory Board, among other volunteer commitments.
Q & A
Why are you passionate about coaching?
I believe in the transformative power of education and truly believe it is one of the world's great game changers. I love working with candidates to help them refine their goals and better articulate their accomplishments and value. Finding out that I played a small role in helping make those dreams a reality – and potentially changing the trajectory of a person's life – is the most rewarding and satisfying feeling.
What's your top piece of advice for admissions candidates?
Don't let "good enough be the enemy of great." So many candidates want to wait for the perfect time to apply to business school – just one more year of work experience, one more promotion, one more crack at the GMAT. If you wait until your application is perfect, you'll never apply. Take pride in what you have accomplished, find your voice and be prepared to tell – and take pride – in your own unique story. 
INTERESTED IN WORKING WITH Joanna?
Although we cannot guarantee your preferred coach selection because of workload capacity, we will always do our best to match you up with the coach of your choice if you have a specific request. You may indicate your preference when you sign up for a free consultation.