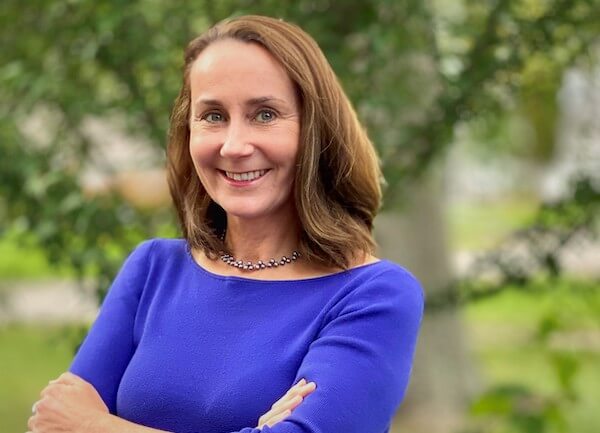 Julia Brady
director
Years of admissions experience
13
Credentials Highlight
Former Managing Director at Kellogg & Former Senior Associate Dean, UChicago
Julia launched her career in management education following a decade in brand and marketing at PepsiCo, Mars/Wrigley and Dow Jones & Company. As a Vice President at strategy firm Lipman Hearne, she led the agency team for Chicago Booth, bolstering the brand in the US and abroad and overseeing the communications to launch a new campus in London.
At Kellogg, Julia directed the redesign of the Evening & Weekend MBA student experience and the creation of the Kellogg Leadership Journey for MBA and MSMS students. During her tenure, Net Promotor Scores among students rose by 30%. As Senior Associate Dean at UChicago, Julia led marketing and admissions for specialty master's programs including the MS Analytics and MS Biomedical Informatics.
Julia holds an MBA in Marketing and Strategy from Chicago Booth, a BA in Political Science from Tufts University and is a Korn Ferry certified Coach in the Emotional & Social Competency Inventory. Ever the lifelong learner, she is currently working on a certificate in Strategic Change Management from Kellogg.
Q & A
What's your coaching superpower?
My background in consumer marketing and consulting helps me to instantly connect with prospects and uncover ways to position their unique strengths. It can be challenging for someone to look at themselves objectively and understand how experiences have shaped them. I have spent my career helping businesses and leaders connect the dots in new ways, and love doing that for prospects.
Why are you passionate about coaching?
I love to help others reach their full potential. That has been a theme throughout my career and has fueled my work as a consultant, brand manager and higher education administrator. In addition, I am curious by nature, and enjoy using my strategic communications and positioning skills to help individuals present their best selves.
Meet the MBA Experts: Julia Brady of Fortuna Admissions
Interested in working with Julia?
Although we cannot guarantee your preferred coach selection because of workload capacity, we will always do our best to match you up with the coach of your choice if you have a specific request. You may indicate your preference when you sign up for a free consultation.