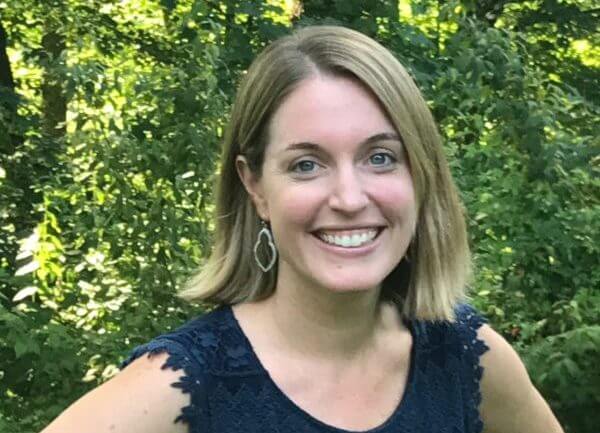 Kristen M. Beyers
Years of admissions experience
7
Credentials Highlight
Yale SOM Former Deputy Director of Admissions & Senior Associate Director of Career Development
Kristen is a mission-driven leader passionate about enabling others to succeed.  Her unique expertise is informed by a decade of sourcing, evaluating, admitting, coaching, placing and hiring MBA talent. Kristen brings over 15 years of talent acquisition, talent management and talent development experience across numerous industries, including seven years in leadership roles at the Yale School of Management. As SOM's Deputy Director of Admissions, Kristen spearheaded the recruiting strategy and interview process and ran the school's visitor center. Serving on the admissions committee, she reviewed thousands of applicants and admitted multiple classes into Yale's full-time MBA program. Additionally, Kristen spent time as a Senior Associate Director of Career Development, preparing students for internship and full time careers while building relationships with employers.
Kristen brings a wealth of human capital expertise and passion for aligning early career talent with impactful opportunities. Prior to her time with Yale, Kristen was an MBA recruiter with Cambridge Associates. Kristen graduated magna cum laude from Providence College with a B.A. in Psychology, and holds a M.Ed. in Human Resource Education from Boston University.
Q & A
What's your top piece of advice for admissions candidates?
Treat the application process as an investment in yourself. This process is an intensive journey that, if done well, results in personal insights that will benefit you in the future. My advice is to take the time early in the process for self-reflection around skills, interests, and aspirations, and be thoughtful, vulnerable and open to feedback throughout. Leverage these insights and reflections to create your unique story, which serves as the basis of your materials. This upfront effort will pay off not only with the quality of your application, but will prepare you for the admissions interview, MBA recruiting process and with your longer-term career goals. 
What's your coaching superpower?
My 'secret' to success is the art of translation. After coaching, evaluating and hiring thousands of MBAs, I've mastered the craft of identifying a few pivotal elements of a candidate's profile, and translating these transferrable skills and accomplishments into a targeted, cohesive and compelling story for the committee's consideration.
How to Tailor Your MBA Application to Yale SOM
INTERESTED IN WORKING WITH Kristen?
Although we cannot guarantee your preferred coach selection because of workload capacity, we will always do our best to match you up with the coach of your choice if you have a specific request. You may indicate your preference when you sign up for a free consultation.