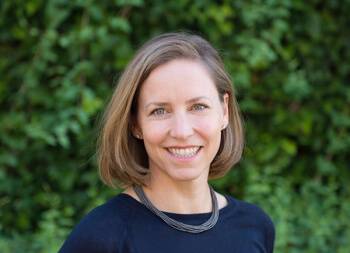 Lisa Bevill
Years of admissions experience
13
Credentials Highlight
Former MBA Admissions Director at IE
"All Lisa's advice reflected years of experience and I can say without a speck of doubt it was super impactful."
Lisa Bevill has enjoyed a long and successful global admissions career. As Admissions Director for IE Business School's entire full-time program portfolio, including the flagship MBA program, Lisa was responsible for shaping a diverse and highly qualified student population. Utilizing her extensive leadership skills, she then moved to head up the international business development team of a boutique consulting firm specializing in training.  Her expertise in team-building and recruiting is an invaluable asset to the Fortuna team.
Lisa holds a Diploma in Leadership and Communication from the Tuck School of Business and an MBA from IE Business School in Madrid.
Q & A
Why are you passionate about coaching?
I enjoy accompanying people on their journey to a top program. I'm intrigued by the story each one of has to tell, by the motivations and passions and outlook to the future. Understanding each person and helping them to express their value and align with a school that will help them reach their goals is truly rewarding.
What's your favorite client success story?
My favorite client success story is about a candidate with an excellent and interesting profile, combining an engineering degree, entrepreneurship experience, a successful decision to follow his passion in Human Resources and an outstanding GMAT. So what was the problem? Confidence and recognizing his true value. We were able to craft his story and utilize vocabulary to share his experience in a positive way. He was granted admission to several top schools and is deciding where to go. Recognizing his unique value and contribution to the program and school was key to his success.
Interested in working with Lisa?
Although we cannot guarantee your preferred coach selection because of workload capacity, we will always do our best to match you up with the coach of your choice if you have a specific request. You may indicate your preference when you sign up for a free consultation.