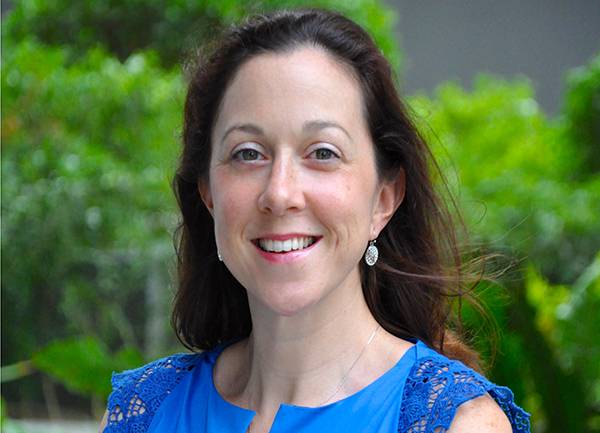 Nonie Mackie
Expert Coach
Years of admissions experience
10
Credentials Highlight
Former Assistant Director, INSEAD MBA Program
"It is rare to show such top class professionalism and expertise and to be such a warm, friendly person."
Nonie joined Fortuna after a successful career as Assistant Director with the Careers Services Team at the INSEAD Singapore Campus, where she was responsible for coaching MBA and EMBA students on how to best achieve their career aspirations, build their professional networks and source job opportunities at their target companies.
With deep expertise in Corporate Partnership Development Nonie has worked closely with numerous companies sourcing MBAs to fulfill their talent acquisition needs.  Prior to joining INSEAD, Nonie worked as an International Recruitment Consultant and recruited senior level executives for a variety of Fortune 500 companies.
Nonie has coached candidates who have gained admission to a range of top business schools including INSEAD, London Business School, Oxford, Cambridge, and Melbourne Business School. Nonie has lived and worked in the UK, Japan, and Singapore. She holds an MA (Hons.) in Geography from the University of St. Andrews, Scotland.
Q & A
What's your top piece of advice for admissions candidates?
Be candid in your MBA applications. Don't be afraid to talk about failures. Talk openly about past bumps and turns in the roads that you have travelled. You can demonstrate self-awareness and positivity by owning your failures and showing how you have learned from them. Remember also to stay true to yourself. Find focus and direction in your life, and this will help you to know the goals that you want to accomplish and how to go about accomplishing them. Share the excitement and optimism that you have about your future plans.
Why are you passionate about coaching?
I am passionate about working with people who are willing to dream; and dream big! When I coach, I love to help people to see things from new perspectives, giving them valuable insights and feedback and helping them to set new goals and horizons to work towards. I love helping people to articulate their past successes, talk candidly about the experiences that have shaped them into who they are today and share their aspirations on how to improve our world.
Interested in working with Nonie?
Although we cannot guarantee your preferred coach selection because of workload capacity, we will always do our best to match you up with the coach of your choice if you have a specific request. You may indicate your preference when you sign up for a free consultation.