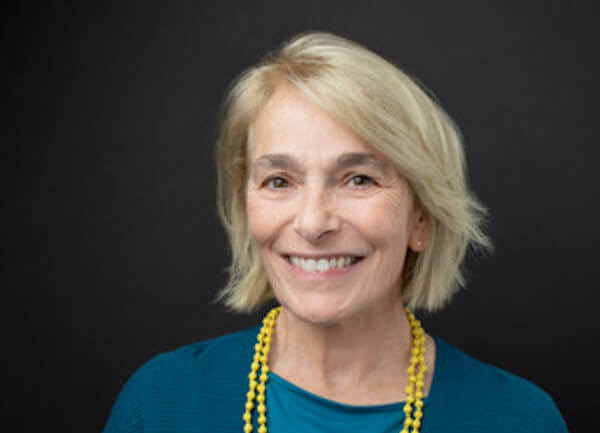 Patricia Robertson
Years of admissions experience
10
Credentials Highlight
Director, Major Custom Programs & Admissions Consultant, MIT Sloan
Experienced in portfolio planning, organizational design, and talent development, Patty spent her career helping individuals and companies grow. She has worked for Fortune 100s, start-ups, and non-profits across the energy, healthcare, and technology sectors. She brings extensive coaching experience, multi-sector expertise, and insight into M7 MBA admissions, along with a passion for helping individuals imagine possibilities and take action to achieve their goals.
During several years at MIT, Patty worked in admissions for MIT Sloan and its Leader for Global Operations program, helping to launch Sloan's MFin program and leading MIT's two largest global, custom executive development programs in technology and operations leadership. Patty has coached executives, recruited global MBA students, and partnered with MBA programs around the world to deliver executive development for all career stages. Most recently, Patty led development of a digital learning project to upskill India in emerging technologies.
Patty holds a BA in Economics from Wellesley College and an MPA from Harvard Kennedy School. She holds a design patent, is an aspiring novelist, and lives in Sugar Hill, NH on her family's farm.
Q & A
What is your coaching superpower?
Diverse experiences building products, companies, and developing leaders across many industries, functions, and sizes of companies helps me find the "sweet sauce" in your unique story. Where should you "place your bets" when investing in a graduate program? I can help you discover what culture works best for you and showcase all the skills and experiences you will contribute to the community you join.
Why are you passionate about coaching?
Helping people grow and find their path is one of the most important things anyone can do. No matter where you end up, the process of identifying your goals, finding programs that are a great fit, and telling your own unique story is a powerful process in your career journey. I love helping people imagine and discover all the possibilities and find the best place to achieve them.
Interested in working with Patricia?
Although we cannot guarantee your preferred coach selection because of workload capacity, we will always do our best to match you up with the coach of your choice if you have a specific request. You may indicate your preference when you sign up for a free consultation.