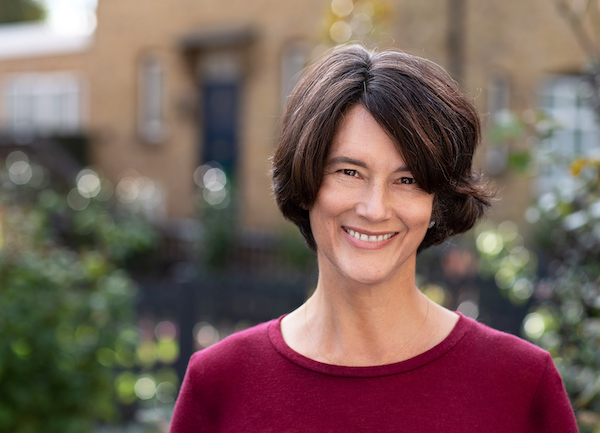 Rebecca Fogg
Expert Coach
Years of admissions experience
8
Credentials Highlight
Harvard MBA, Yale admissions interviewer, Fortune 100 Exec., Author
"Becca is an outstanding leader. She's intelligent, creative, possesses great business acumen and genuinely cares about her people."
A successful Fortune 100 executive and research colleague of the late Clayton Christensen of Harvard Business School, Becca has extensive experience across sectors and functions. She is passionate about opening doors for people with non-traditional business backgrounds, and brings expertise in career strategy, reinvention, and storytelling.
Becca started her career in New York in entertainment and media. Post-MBA, she joined American Express, where she worked at every step of the business life cycle, from strategy, product development, and marketing to operations and technology development. In London, she pivoted to healthcare, co-founding the Institute of Pre-Hospital Care at London's Air Ambulance, then heading up the healthcare practice at the Clayton Christensen Institute for Disruptive Innovation.
She is the author of Beautiful Trauma, about the science of traumatic injury, to be published by Penguin Random House in 2023. She holds a BA in English Literature from Yale University (for which she's conducted undergraduate admissions interviews for nearly a decade), and an MBA from the Harvard Business School.
Photo by Vera Jacquet
Q & A
Why are you passionate about coaching?
I grew up in a family of successful corporate professionals, and have also developed a strong network of talented colleagues over the years. So I've been very fortunate to have expert guidance and encouragement at key decision points throughout my career. But I know that kind of mentorship is unusual, so I love "paying it forward" to others embarking on their own, exciting journey.
Top piece of advice for admissions candidates
Work hard to understand what you really excel at and enjoy doing, and dare to factor this into big career decisions. It's easy to be swayed by other peoples' goals, but you'll be more successful (and probably happier) if you pursue a path grounded in your own strengths and motivations.
Interested in working with Rebecca?
Although we cannot guarantee your preferred coach selection because of workload capacity, we will always do our best to match you up with the coach of your choice if you have a specific request. You may indicate your preference when you sign up for a free consultation.