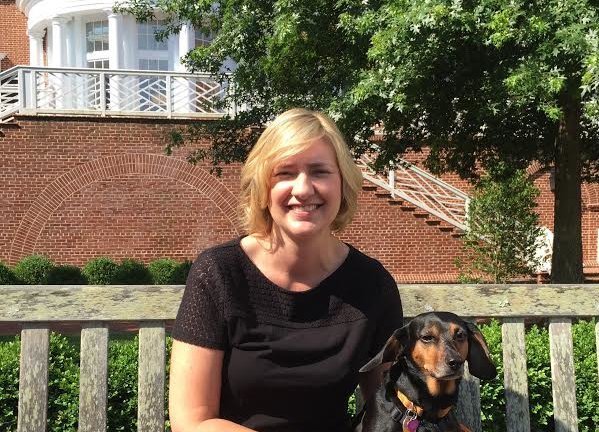 Sara Neher
Years of admissions experience
13
Credentials Highlight
Former Admissions Dean, UVA Darden
Sara is a seasoned higher education professional committed to helping individuals and educational institutions find opportunity and achieve their greatest potential. Sara spent 11 years serving as Admissions Dean at the University of Virginia Darden School of Business. She brings extensive experience in leadership, education, sales, and marketing within diverse business industries to her role as an expert coach.
During her tenure at the helm of Darden's admissions, Sara chaired the eight-member Admissions Committee and managed all admissions for the full-time MBA, Executive MBA and Global Executive MBA for Executives programs. Sara presented more than 75 times a year to groups of up to 500 people, developed and filmed extensive promotional content, and traveled extensively domestically and abroad for key stakeholder public-speaking and relationship-building events. Throughout her career, Sara has served as both an educational administrator and business professional, working across the business and philanthropic realms worldwide.
Sara has an MBA from Emory University Goizueta and a BA from the University of Virginia, and volunteers with the Boys and Girls Club of Central Virginia.
Q & A
What's your coaching superpower?
Having spent 11 years as the chief admissions decision-maker at a top school, my coaching superpower is the ability to think like the admissions board. I've visited all the top schools in the U.S. and London, as well as some in Asia. I've had the privilege to collaborate with every top admissions team – whether on panels, group travel, or on GRE and GMAT Advisory Boards. I can provide you with a great sense of how your file will be read and what strengths to highlight or weaknesses to address. I look forward to working with you!
What's your top piece of advice for admissions candidates?
My top piece of advice for admissions candidates is to think about the resume like another essay. In my 11 years as Admissions Dean UVA Darden, the resume was often the biggest missed opportunity within a candidate's MBA application. Too many applicants just attached their most recent resume that they used for a job. That's a mistake – the MBA admissions committee is a distinctly different audience than a potential employer, and must be customized for the MBA admissions process. You need to remove company and industry specific jargon, make sure the titles and dates match what's in your application – and what your recommenders will write. And don't neglect the activities and hobbies section – be sure to include interesting things about yourself. Finally, make sure everything on the resume is something you're willing to discuss in an interview, as it is usually the interviewer's guide. As an important summary of your experiences and who you are, the MBA resume can really enhance your application if done right.
Interested in working with Sara?
Although we cannot guarantee your preferred coach selection because of workload capacity, we will always do our best to match you up with the coach of your choice if you have a specific request. You may indicate your preference when you sign up for a free consultation.