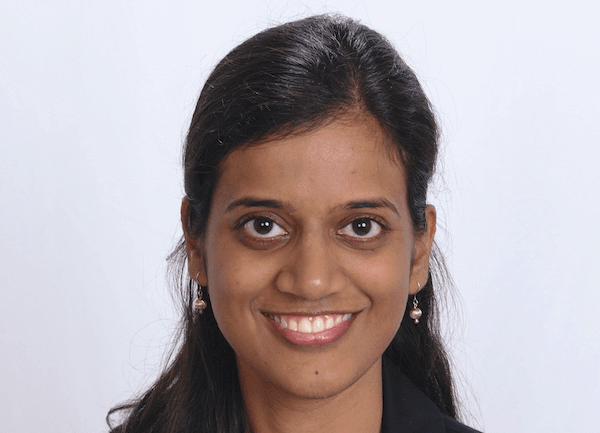 Soumya Challa
Years of admissions experience
3
Credentials Highlight
UVA Darden alumna
A Darden Business School alumna, Soumya brings a keen understanding of navigating the admissions process from an international applicant perspective, as well as industry and career insights into product, tech and general management roles. She was a student career coach at Darden, and since graduating, has helped candidates from India through the application process to US schools.
Soumya has worked in analytics and product management in consumer packaged goods, financial services,  manufacturing and healthcare sectors across US and India – from Fortune 500 companies to startups. In addition to her Darden MBA, she holds a Bachelors in Technology from Indian Institute of Technology (IIT Kharagpur) in India.
Q & A
Why are you passionate about coaching?
It's a rewarding experience to support people on their journey and help them to achieve their goals and aspirations. The admissions process isn't always an easy thing to understand or navigate, particularly if you're an international candidate. As a coach, I enjoy bringing structure to this complex process while helping clients explore and articulate their strengths, interests and program fit.
What's your top piece of advice for admissions candidates?
Don't expect to gain a deep understanding of a school through online research alone - reach out to current students, school representatives and alumni from your target schools and meet with them if possible. Their perspectives and experiences will give you a nuanced understanding of cultural fit and a better sense whether a school is right for you. Any insights you glean will help complement your application and give it more depth.
Interested in working with Soumya?
Although we cannot guarantee your preferred coach selection because of workload capacity, we will always do our best to match you up with the coach of your choice if you have a specific request. You may indicate your preference when you sign up for a free consultation.