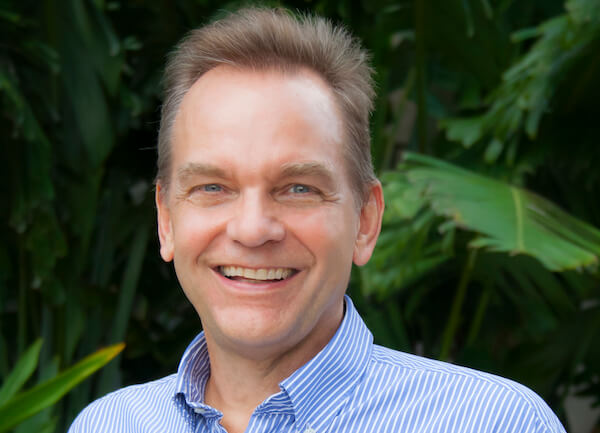 William Kotas
Years of admissions experience
28
Credentials Highlight
Former Kellogg Director & Kellogg Alum
"Willie's guidance and feedback improved my application essays well beyond expectations. His efforts were instrumental in securing acceptance to my dream school, Kellogg. I offer my highest possible recommendation!"
William brings extensive marketing, consulting and international experience to MBA admissions coaching, having worked throughout the Americas and Europe on projects in English, Spanish and Portuguese.
William's involvement with Kellogg never paused upon his graduation from Northwestern's fulltime MBA program in 1986. William served as a Director at the school, and was honored as Kellogg's alumni volunteer of the year in 2011 following two decades as an admissions interviewer and alumni community leader in Peru, Brazil and South Florida. While representing his alma mater throughout Latin America, William met individually with hundreds of executives considering MBA studies, offering them unique insight into what Kellogg and competing top-tier programs seek in candidates. Since returning to Miami in 2016, William has focused on MBA admissions coaching, helping clients gain acceptance to a number of prestigious schools.
William earned a dual BA from Ohio University, and recently completed a year-long professional coaching program at the University of Miami. He continues as a very active alumni community leader, serving on the Kellogg and Northwestern alumni club boards in South Florida and frequently attending conferences in Evanston.
Q & A
What's your top piece of advice for admissions candidates?
Place more value on each program's alumni community. Cultivate long-term, not transactional, relationships with alumni and students (future alumni). While your MBA experience may only last two years, your opportunities to both benefit from and contribute to your alumni network will continue for decades. So, meet with as many alumni as possible while deciding which schools to target – you will be marrying into an alumni family after all. I have shared a meal in 33 different countries with Kellogg alumni and am a great believer in the power of mutually beneficial networks.  
What's your coaching superpower?
Providing services has been at the nexus of my career, be they financial, transportation or professional. Aside from this vocation towards customer service, I have long mentored young professionals as a marketing executive, workshop leader and adjunct professor. Self-assessment tools categorize me as a connector/adviser. But the comment I most often hear is that I have re-energized a client with infectious enthusiasm to pursue his or her goals. Pre-Kellogg, I spent two years in the Peace Corps raising rabbits in Ecuador (maybe I should trademark myself as the Re-energizer Bunny).
Interested in working with William?
Although we cannot guarantee your preferred coach selection because of workload capacity, we will always do our best to match you up with the coach of your choice if you have a specific request. You may indicate your preference when you sign up for a free consultation.