Topping Forbes' Rankings, LBS sees a return on its investments
October 04, 2017 | by Emma Bond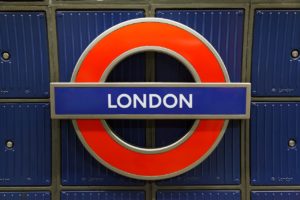 London Business School's new Class of 2019 may justifiably be feeling a bit smug about their choice of MBA program. For the fifth time in 10 years LBS has taken all-important ROI honors, topping last week's Forbes rankings and gaining the number one spot for international two-year MBA programs.
With data collected five years out from graduation, LBS alumni from the 2012 class saw a whopping $119,100 average increase in total compensation – higher than any other two-year program, including top US schools like HBS and Wharton. The #1 distinction in Forbes is a clear nod to the school's tremendous ROI, an important factor in the rankings. As LBS's former Senior Manager of MBA Admissions, I believe it's also a clear indicator of the school's continued success in attracting a truly global talent base, and its commitment to producing well-rounded leaders capable of adapting to an increasingly complex business landscape.
These results will be music to the school's ears. At a time when LBS seems to be going from strength to strength, they come hot on the heels of last year's impressive 15 percent surge in applications (this, despite uncertainty surrounding Brexit). LBS also remains in demand with recruiters; so much so, that traditional firms – Goldman Sachs, A.T. Kearney, BCG, McKinsey, among others – are vying ever more frequently with companies like Google and Amazon to woo students.
With more technology recruiters driving a need for additional digital competencies, LBS is introducing new courses in digital strategy, data analytics and FinTech. The MBA 2019 cohort is also the first to get full benefit from the new Sammy Ofer Centre, a stunning state-of-the-art addition to the school's historic London campus that will increase teaching space by 70 percent.
With LBS taking clear steps to stay current and to cater for its growing population, accolades like the Forbes ranking can only add to the school's existing attractions – its proximity and links to London's business community; its vibrant eclecticism; and the innately global experience it provides.
Emma Bond is a Director at Fortuna and the LBS former Senior Manager of MBA Admissions.