US SCHOOLS DOMINATE ECONOMIST 2017 RANKINGS, KELLOGG CROWNED #1
October 26, 2017 | by Matt Symonds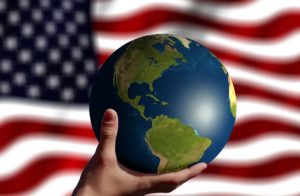 The Economist has a reputation for being the most volatile of the MBA rankings, and its global 2017 full time MBA ranking released today is no exception, with 27 schools that moved up or down by double digits.
The headline? Total, complete and utter domination by the US schools. This is likely driven by the strengthening dollar in last 18 months; increase in salary accounts for 20% of weighting in the ranking methodology used by The Economist, and the strengthening dollar is being felt in the post-MBA salaries reported by surveyed alumni. We'll probably see this again in the Financial Times MBA ranking of January 2018.
The top 14 schools are all from the US, and they occupy 42 of the top 60 positions. We've never seen anything like it. Twenty-six of those top 42 went up this year, with a handful seeing a minor drop (Booth from 1 to 2, Tuck from 6 to 8). Northwestern Kellogg was crowned #1 for the first time ever.
But for European schools it was a bloodbath. None in the top 10 (possibly the first time ever).
The best ranked European school is HEC at #15, falling 6 places. IESE is down 9, INSEAD down 8, IMD down 6, LBS down 6, IE down 18 (to #34 – their worst standing in years), EDHEC down 20, Henley down 34, Cranfield down 13, City down 13, Bath down 9, etc.
The fall in the pound is going to hurt in the rankings to come, starting with this one. A number of continental European schools did okay – SDA Bocconi, ESMT, Esade and Audencia, for example.
It's Kellogg for the big win, unseating rival Chicago Booth after five consecutive years at the top. Other winners include Wharton, up eight places to 4 and UCLA Anderson, which up 8 spots to number 6.
How to account for such volatility? The Economist surveys thousands of students, and defends its blend of subjective and hard data by citing that the weightings used in its ranking "…are based on the importance students themselves place on different criteria." Measures include personal development/educational experience, new career opportunities, increasing salary and the potential to network, among others.
Learn more about The Economist's methodology and view the full rankings.
Matt Symonds is a Director at Fortuna Admissions, Forbes columnist and best-selling author of Getting the MBA Admissions Edge, sponsored by McKinsey, Goldman Sachs, BCG and Bain.