YOUR ROADMAP TO AN MBA
March 13, 2018 | by Caroline Diarte Edwards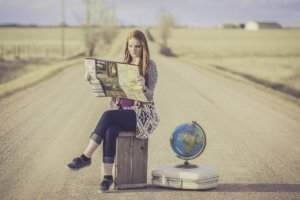 In our days as admissions directors at Wharton and INSEAD (respectively), we read many a terrific application that was undermined, lamentably, by a careless or sloppy error signaling a rush job. In the highly competitive process of MBA admissions, your thoughtful preparation matters.
It's not enough to be fully qualified – more than 80 percent of candidates applying to Wharton, Stanford, Harvard, Booth, INSEAD and other tier one schools are. The reality is that thousands of impressive, highly qualified candidates with fast-track professional performances are competing for a few hundred spots. (Last year HBS received a record-breaking 10,351 applications for the 942 spots in this fall's class).
The question is, how will you position yourself to standout?
Standing out from your peers is the key to gaining the attention of any top school. And, the key to conveying that message of your uniqueness is planning ahead. You'll want to demonstrate a sincere understanding of each school's unique values and culture, and be able to articulate what you'll gain from, and how you'll contribute to, their community.
Your challenge – and opportunity – is to let much of your professional and academic excellence shine through your academics and resume, and to weave a personal narrative throughout the rest of your application that's distinctive, powerful and leaves the admissions team eager to know more.
MBA admissions success requires self-reflection, strategic thinking and a roadmap to getting from where you are now to where you want to go. We're here to help.
Join us on Thursday, March 15th, for an exclusive MBA admissions strategy session (it's free!). Details below:
We have personally reviewed and interviewed thousands of applications from candidates all over the world. We've also shaped admissions policy, devised the application processes, and had the final say on who got in.
Leading the admissions team, we frequently wished I could "say more" or give more specific advice to candidates with whom we interacted. We're passionate about helping you enter the MBA program of your dreams, and invite you to join a lively and substantive conversation.
By Judith Silverman Hodara, Director, Fortuna Admissions (former Wharton head of admissions) and Caroline Diarte Edwards, Director, Fortuna Admissions (former INSEAD head of admissions)
Fortuna Admissions is a dream team of former senior admissions professionals from 12 of the top 15 MBA programs.