Your Winning Strategy to Apply in Round 3
February 06, 2017 | by Fortuna Admissions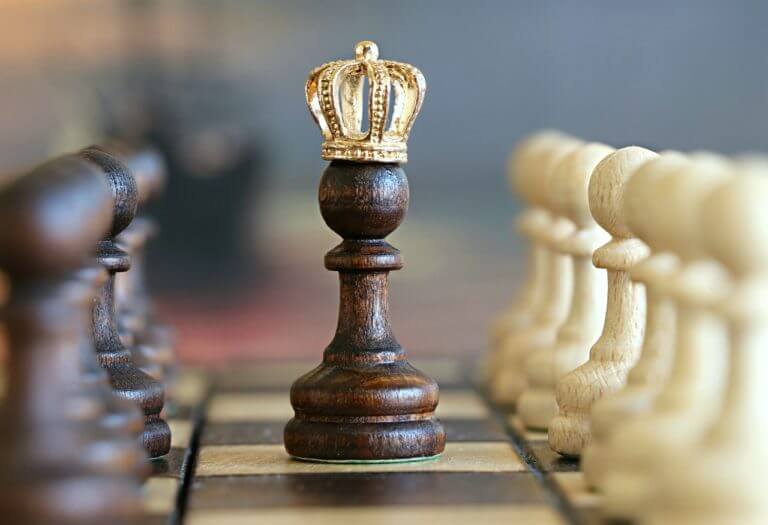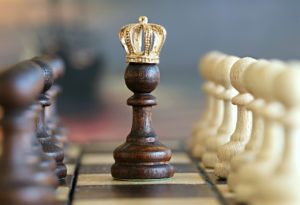 Let's be honest: Confess to applying for your MBA in Round 3 (R3) and prepare to raise eyebrows. After all, it is well known that top schools have selected the bulk of their classes by early April, so odds seem far less favorable for anyone applying for the last deadline. At the same time, not applying now means waiting until the admissions cycle begins anew next fall. And there can actually be some advantages to submitting your application now.
This is the time of year when applicants ask our advice about whether or not to apply for their MBA in R3. Here at Fortuna Admissions, our response is often, "it depends."
For one thing, much depends on your conviction that now is the right time for you, along with your ability to be compelling and convincing to your chosen schools. Indeed, the level of competition is higher in R3, and for M7 schools, admission is rare unless you have an uncommon or truly exceptional profile. R3 is still a viable option for schools beyond the top 10, although they too receive heap of apps from candidates who were dinged in round 1 or 2 by higher ranked schools. If you're in that pool, know you must work even harder to communicate your motivation and conviction in R3. No school wants to be second choice, and adcom is well versed in distinguishing a sincere and strategic applicant from someone making a last-minute effort after being rejected in earlier rounds or who has decided they're fed up with their current job and need an escape route.
So if you're still on the fence, or if now is your moment, here's what you need to know for making the most of the R3 opportunity:
Ensure enough time to shine. The MBA application process demands thoughtful introspection and preparation, no matter when you choose to take it on. Perhaps you're seizing the chance to apply now in lieu of your current work situation because pursuing an MBA earlier rather than later will make a crucial difference in your career trajectory. Age can be a worry, as being older than the average student won't improve your chances. First, it's important to make time be reflective about your motivations for pursuing an MBA, your post-MBA career plans, and why you'd make a strong candidate. Are you confident, and can you credibly say that your application will be at its best in this round? Are you prepared to devote the energy necessary to think through your essays, liaise with your recommenders and prepare your supporting materials with both gusto and focus? The scope of your efforts now can change the course of your career—and your life. Don't rush the decision or allow it be a knee-jerk reaction to other things going on in your life.
Focus on Positioning. Given our team's experience in Admissions Director roles at the top 10 schools, we know programs are seeking specific profiles to round out their incoming class for those few remaining spots in the last round. If you're targeting schools in the M7 for example, R3 is no longer "general" – so unless your background resonates with what adcom is specifically looking for at this stage, it can be better to wait until next year. While you can't forecast the ideal R3 applicant, you can hedge your bets by viewing each school's published student profile data to see how you measure up. Exceptional applicants have more than stellar data points like undergrad GPAs and GMAT scores. You're much more likely to shine in round 3 if you are coming from an unusual academic background or hail from a non-traditional industry such as, say, microfinance in developing countries. Or perhaps you've earned extraordinary distinction in your field.
If your profile is more typical (e.g., you're coming from consulting or finance), you'll need to give positioning more consideration. What can be taken from your interests and extracurriculars that sets you apart? What are you passionate about? Does your background offer unique perspectives you can weave into your application? Which experiences can differentiate you from those who share similar credentials? How might you distinguish yourself in a genuine and strategic way through your longer-term plans and career vision? This is not the time to say you want to become a management consultant at McKinsey, Bain or BCG – the schools have seen their share of these applicants already. Can you think outside of that paradigm?
Consider the benefits of other programs. Looking outside the US might be advantageous. For one thing, there are some international programs, like INSEAD, with a higher percentage of spots available in later rounds than their US peers. You may still be eligible for financial aid and scholarships in this round (same goes for on-campus housing), but know that there are likely fewer options available. INSEAD and LBS actually have four rounds; other of the European schools have up to five or six rounds; HEC has rounds just about every month.
You might also think about applying to a part-time program or Executive MBA. Broadly speaking, there's less competition and some programs offer multiple start date options. Both are strong options for older applicants, as part-time programs are directed towards 24-35 year olds and EMBAs towards 30-42 year olds (average age for a fulltime MBA is around 27). With an older cohort, you will have a student body that is bringing a lot of industry horsepower to the table. These students may have different aims from someone in a regular full-time program; you'll want to ensure that this is the best fit for you and that the school community will give you what you're looking for.
Make a backup plan. Given what's involved in R3, its not uncommon for distinctive and worthy candidates to be rejected. Ensure you have a Plan B you can get behind, whether it's staying in your current job or pursuing opportunities that move you closer in the direction of your dreams. Can you imagine ways you might enhance your profile for a reapplication?
That said, don't let the nature of R3 deter you from applying, nor reapplying if you don't make the cut this time around. Getting dinged in R3 won't damage your chances of getting admitted in round 1 or 2 next year. The thing to avoid is what I call the "hail Mary" pass from panicked applicants. Repackaged or hastily prepared materials smack of desperation; so make sure you have articulated your value proposition and ensured that all the details are in place.
If you submit your best work and still get dinged, it's a chance to reassess your efforts and consider what you can do to increase your chances when the admissions cycle begins next fall. Post-application analysis is an invaluable process in of itself and can provide new perspectives and insights; many re-applicants show up better the second time around.
The challenge of R3 inevitably poses a prime opportunity for certain applicants. As Dartmouth Tuck's adcom quipped in its program blog, "Tuck has had a Round 3 for a long time and frankly, we wouldn't bother if it wasn't worthwhile." The trick is assessing your candidacy, conviction and ability to make a powerful case before entering the ring.
A version of this blog originally appeared on January 30, 2017 in Poets & Quants.