Maximizing Need-Based Financial Aid for an MBA
November 07, 2017 | by College Coach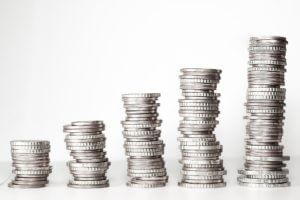 By: Michelle Clifton, Senior Manager of College Finance, College Coach
Reducing the overall cost of an MBA program is a top priority for many students. Some programs provide merit scholarships to entice applicants, others offer need-based grants or scholarships to help lessen the financial burden.
Graduate need-based financial aid applications are based on your income and assets. While you still need to complete the FAFSA to apply for need-based aid, the graduate process differs from undergrad as parent financial data is no longer required.
What to consider when applying for need-based funding for an MBA program:
1.           Apply EARLY! It's likely the financial aid office will have less funding available the later you apply. If there are multiple admission rounds, apply in the first round. And be sure to complete the FAFSA application before the priority deadline. Funds do run out!
2.           Income is a big piece of the need-based aid puzzle. Avoid inflating your income if you can. Try not to have a capital gain in the year(s) being assessed. But if you do, let the financial aid office know that it was a one-time occurrence, whether it is a one-time capital gain, abnormal bonus, severance package, or unemployment income. They may be willing to make concessions.
3.           Your spouse's income will influence potential aid. If you are married at the time of filing your FAFSA, then you'll need to include your spouse's income on the FAFSA, and this joint income will likely be used to determine any need-based funding. It's not the most romantic consideration when setting your wedding date, but it's something to think about if you haven't tied the knot.
4.           Know how many years of income you need to prove. Some MBA programs review more than the one year of income that's included on the FAFSA. For example, they may require you to produce your last two or three years of income tax returns to assess your true financial need. If possible, find out which year(s) of income are going to be factored before you apply.
5.           Know that home equity can be a factor. Some programs require the CSS PROFILE application in addition to the FAFSA. The CSS PROFILE asks students to report equity in your home, if applicable, so be aware that this will be an additional asset that isn't included on the FAFSA.
6.           Consider paying off your debts. While assets must be reported as of the date you are filing the FAFSA, debt is not taken into account. If you were already inclined to pay off your car or direct a chunk of funds towards undergraduate loans, why not do it before applying for graduate financial aid?
7.           Cite any special circumstances. If you have special circumstances, reach out to the financial aid office. Although consumer debt and prior student loan debt typically won't fly, unusually high medical expenses may be considered.
The best thing you can do to maximize need-based financial aid is to research MBA financial aid programs early on, well before you are planning to apply. In the meantime, save as much as you can. The more money you save today, the less you have to borrow tomorrow for your MBA!
Michelle Clifton is Senior Manager of College Finance at College Coach, the nation's leading provider of educational advisory services to organizations and families. Michelle has spent the majority of her professional career in higher education. She began her career at Rhode Island School of Design, working with student accounts and student loans. At Babson College, she worked in a variety of roles within Student Financial Services, including financial aid, student loans, and student accounts. She most recently served as Babson's associate director of financial aid, providing financial aid counseling for undergraduate and graduate students, reviewing and awarding applications, processing appeals, and overseeing all loan processes. Michelle is an active member of the Massachusetts Association of Student Financial Aid Administrators and volunteers for FAFSA Day Massachusetts, where she guides students to complete the online financial aid applications. She holds a bachelor of science in management from Northeastern University.