IESE Essays: Tips & Strategy
June 17, 2021 | by Lisa Bevill

While the IESE application isn't yet open for the 2021-2022 cycle, it's not too early to start preparing your application – especially when it comes to crafting your MBA essays.
IESE is forward focused and career advancement driven and the application aims to understand your career development and growth, how the MBA aligns and what are your career aspirations. While previously essay questions were future focused, combination of questions from the most recent cycle (2020-2021) look to showcasing values and alignment in the past and future.
How to Tackle the IESE Essays
Essay Question 1: If you had to come up with a motto for your life, what would it be and why? Please give an example of how you have demonstrated it. (word limit 300 max)
New in 2020, this question is a creative invitation to showcase your authenticity and what you believe in. This essay challenges you to consider what you value and how that is represented in a motto (slogan/tagline/claim) for your life, supported by an emblematic example to back it up.
Take the opportunity to reflect on your life and values and what is really important for you. Allow yourself to have some fun here! Tapping into your values allows you to show overarching themes that have guided your major decisions, which also align with your motivations for applying to the IESE MBA. The examples are a way to weave your story together, showcasing how the themes play out in your life, creating the common thread. (Note the wording is "life" not work, so even if you consider work your life, stretch yourself to play with possibilities.)
It's noteworthy that NYU Stern's new essay introduces a version of this question in this year's application cycle, asking students to embrace their own personal tagline in the spirit of their brand call to action. Be authentic and tap into what guides your decision and how IESE fits with your life motto. Remember to keep your audience in mind: the MBA Admission Committee. Imagine what you want IESE to take away from the essay before you try to capture that experience in a personal motto.
Essay Question 2: Describe your short and medium term post-MBA goals? How will the IESE MBA help you achieve them? (word limit 300 max)
Career progression and leadership impact are considered critical in the IESE application. This question, while open, aims at specific career goals, which should be aspirational, aligned, and realistic. Your response to this question should also connect with the previous and show how your future vision fits with your life motto, as well as how the MBA will help you achieve them.
If the first question seeks to know who you are, this question aims to capture who you want to be and what you want to do. When considering time frames, your medium-term post MBA goal is generally where you plan to be 6-8 years out, while your short-term MBA goals are the steppingstones paving the way to get there. Short-term goals involve your near-immediate plans – either for an internship and/or two to three years post b-school – and should be very specific. This is also the time to highlight why the IESE MBA is critical to your career growth. During this period, you should be acquiring specific expertise or skills that is essential for you to reach your long-term vision. Your long-term vision defines your end goal, the peak of your career, and unlike short term goals, it's unnecessary to delve into exacting detail.
In asking for your short- and medium-term career goals, the IESE admissions committee wants to know the Admissions Committee wants confidence you can envision how the IESE MBA will add value to your career goals. Your ability to articulate a coherent, compelling career vision is an indication of the quality of work — and clarity of thought — you're capable of producing. This kind of clarity is also evidence you possess the abilities to develop a savvy job search strategy – even as your ambitions evolve. Do your research and speak to current business school students and alumni to learn more about what kind of career opportunities are available to IESE business school graduates and how the job recruiting process works.
For more guidance on crafting post-MBA career goals along with some great examples, view this terrific blog by Fortuna's Heidi Hillis.
Essay 3: What would you like to highlight about yourself or your journey which may have not been captured in your application? (word limit 300 max)
This open-style question is an opportunity to showcase your interests and passion and is not to be wasted! Reflect on a part of your story that you have not yet conveyed and that provides insight into who you are and what you value.
IESE looks holistically at candidates, aiming to attract global citizens who care about social impact. This is your opportunity to show how you align with those values. This question could be used to provide insight into a less professional element that might have shaped who you are, such as the perseverance learned in playing the piano, the cultural awareness and perspective gained from traveling, or the joy and gratitude of service. Your response should align with the core themes of the application, the motto for your life, and provide additional insight into your story.
As always, the essays and application should be coherent and professional, and it is recommended all essays and applications be extremely polished. Given the personality of the school, the attention to detail, appreciation of the network and career growth, and your professionalism could add subtle value.
For more insight on IESE within the context of other top international MBA programs, view this invaluable video strategy session with Fortuna directors Matt Symonds and Caroline Diarte Edwards. See also Caroline's recent article, Why Now Is A Good Time To Pursue An International MBA.
---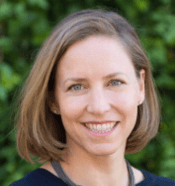 Lisa Bevill is a Fortuna Admissions expert coach and former MBA Admissions Director at IE Business School. She has extensive experience guiding international MBA applicants and is practiced at helping MBA hopefuls understand what IESE and other top European programs are looking for, as well as how to tell your unique story in a way that speaks to your fit with the program. For more free advice and a personal, candid assessment of your chances, you can sign up now for a free consultation.