IESE Essays for 2021-2022: Tips & Strategy
August 11, 2021 | by Lisa Bevill

IESE opened its application for the 2021-2022 cycle, and in doing so made some changes to its slate of MBA essays.
IESE Business School is forward focused and career advancement driven and the application aims to understand your career development and growth, how the MBA aligns and what are your career aspirations. The combination of questions invite you to showcasing values, and alignment in the past and future. (View my related article with insider tips on how to get into IESE.)
How to Tackle the IESE Essays
NEW Essay Question 1: Who do you admire the most and why? Help us to understand who has played a pivotal role in shaping you to be the person you are or the person you aspire to be. Please provide specific examples of how they have shaped or inspired you. (word limit 300 max) 
IESE has changed essay 1 of their application and it is an interesting one. Last year's question soliciting a motto for your life (along with why and an example demonstrating it) invited authenticity in showcasing a theme for your life and what you believe in. The change in question continues to require reflection and appreciation for what you value, however, there is a greater focus on learning. While the question is about another person, your response as to whom you choose and why, speaks volumes about what is important to you. The way the question is phrased also demonstrates a continuous focus on development, considering the learning around how this person has shaped you as well as how you carry on your journey to be the person you aspire to be. The second part of the question invites you to show how you align with the IESE values and how you will continue to focus on your leadership development.
In selecting the focus of your essay, make sure the person, experience, and learning are close to you, showing the relationship and authenticity of the impact and growth. This is an opportunity to demonstrate both self-awareness and introspection. It's about growth and humble recognition that we never have all the answers, and how others influence our experience, perspective, and learning. Imagine what you want IESE to take away from the essay before you sit down to write.
Revised Essay Question 2: What are your post-MBA career goals right after graduation and five years after? What kind of resources or opportunities offered by IESE will help you achieve them? (word limit 300 max)
Career progression and leadership impact are considered critical in the IESE application. If the first question seeks to know who you are, this question aims to capture who you want to be and what you want to do. Last year's wording asked candidates to articulate short and medium term post-MBA goals, and this year's wording puts a finer point on the timeframes IESE is looking for.
Too often applicants focus on their dream job in the distant future, without designing a realistic provisional path to reach it. By defining the timing in terms of just after graduation and 5 years out, IESE is aiming to gain insight into the specific stepping stones that will support your career journey. It will be important that your career aspirations be ambitious, yet attainable. It can be tricky to find the right balance, however, keep in mind that unrealistic career goals can be a red flag to admissions professionals. Be sure to consider your previous experience and connect the dots for the admissions committee.
The admissions committee wants confidence you can envision how the IESE MBA will add value to your career goals and support your professional growth. Your ability to articulate a coherent, compelling career vision is an indication of the quality of work — and clarity of thought — you're capable of producing. This kind of clarity is also evidence you possess the abilities to develop a savvy job search strategy – even as your ambitions evolve. Do your research and speak to current business school students and alumni to learn more about what kind of career opportunities are available to IESE business school graduates and how the job recruiting process works.
For more guidance on crafting post-MBA career goals along with some great examples, view this terrific article by Fortuna's Heidi Hillis.
Essay 3: What would you like to highlight about yourself or your journey which may have not been captured in your application? (word limit 300 max)
This open-style question is an opportunity to showcase your interests and passion and is not to be wasted! Reflect on a part of your story that you have not yet conveyed and that provides insight into who you are and what you value.
IESE looks holistically at candidates, aiming to attract global citizens who care about social impact. This is your opportunity to show how you align with those values. This question could be used to provide insight into a less professional element that might have shaped who you are, such as the perseverance learned in playing the piano, the cultural awareness and perspective gained from traveling, or the joy and gratitude of service. Your response should align with the core themes of the application, the motto for your life, and provide additional insight into your story.
As always, the essays and application should be coherent and professional, and it is recommended all essays and applications be extremely polished. Given the personality of the school, the attention to detail, appreciation of the network and career growth, and your professionalism could add subtle value.
For more insight on IESE within the context of other top international MBA programs, view this invaluable video strategy session with Fortuna directors Matt Symonds and Caroline Diarte Edwards. See also Caroline's recent article, Why Now Is A Good Time To Pursue An International MBA.
Want more advice on Applying to IESE?
---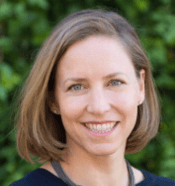 Lisa Bevill is a Fortuna Admissions expert coach and former MBA Admissions Director at IE Business School. She has extensive experience guiding international MBA applicants and is practiced at helping MBA hopefuls understand what IESE and other top European programs are looking for, as well as how to tell your unique story in a way that speaks to your fit with the program. For more free advice and a personal, candid assessment of your chances, you can sign up now for a free consultation.