Masters in Management: 5 Essentials for MiM Applications
March 19, 2021 | by Emma Bond

Demand for Masters in Management (MiM) programs are on the rise, and have become increasingly popular over the last few years as more and more individuals seek to increase their competitive advantage on the heels of their undergraduate degree.
Designed for younger candidates with little to no work experience, the MiM is a catalyst for a career in business – as opposed to the MBA, which is traditionally designed for those with 3+ years of work experience.
We reached out to the admissions directors of two powerhouse programs – London Business School, which launched the MiM in 2009, and INSEAD, which welcomed its inaugural MIM cohort last fall – for their insight on the benefits of the MiM, its rise in popularity, and what each of their programs is looking for in a successful candidate.
---
Check out Fortuna's flexible MiM/MiF Packages for expert admissions coaching tailored exactly to your target school's specific admission requirements. You can sign up online or schedule a free consultation for a candid assessment of your chances.
---
"A MiM programme is the perfect launchpad for a career," says Virginie Fougea, Global Director of Admissions & Financial Aid at INSEAD, where the average age for MiM candidates is 22 years old. INSEAD's 10-month, full time MiM program convenes students on two campuses – in France (7 months) and Singapore (3 months). Adds Fougea: "Regardless of the post-MiM career objectives, a MiM INSEAD student will be equipped with not only fundamental business knowledge but also 'action learning.' We will teach students how to apply the concepts they have learned, so that they are "ready to do" when they join their future employers."
The MIM degree is internationally oriented by design, and European schools dominate the Financial Times MIM Ranking 2020, including St. Gallen (Switzerland), HEC Paris, Essec (France), London Business School, Rotterdam School of Management (Netherlands) and the world's oldest business school, ESCP Business School (France). Yet an increasing number of US applicants are pursuing an MiM degree, according to the FT.
My Fortuna Admissions colleagues and I have seen a significant uptick in interest for the MiM among our clients. As an MBA admissions coach and former London Business School Senior Manager of MBA Admissions, I'm seasoned at helping candidates for both the MBA and the MiM position their candidacy for admissions success at a number of top schools.
So what does it take to make the cut? There are several specific qualities MiM admissions is looking for.
5 Essentials For Positioning Your MiM Application to a Top Business School
1. Evidence of practical work experience.
Candidates do need to have some form of work experience behind them, so if you're applying direct from undergrad, internships are key. "Academic achievements are important as the LBS MiM is a rigorous degree, but we put a lot of emphasis on a candidate's practical professional experience either through full-time work or internships as well as extra-curricular involvement," says LBS's Kernwein Thrane. "All of these experiences will be assessed in our application process and further evaluated during our interviews."
LBS, for example, is looking for two or three internships on your CV. They don't need to all be blue chip companies, but if they're internships that give you a breadth of experience, or are aligned with your potential career goals, so much the better. Whether or not it's required, having an internship will allow you to get the most out of the degree.
"For now, I don't see us favoring any particular background. We really hope to see applicants from any sort of backgrounds," says Fougea of INSEAD. "With that said, we are looking for candidates who have either some internship experiences under their belt or a short professional experience of roughly less than 2 years."
2. Focused career vision & clear goals.
MiM admissions teams want to understand what drives you and what kind of impact you hope to have. This is about being crystal clear with your motivations, goals and ambitions – know why you're seeking the MiM and communicate a clear understanding of your longer term vision. While the MiM is inevitably a transformative experience and your ambitions may change along the way, the admissions committee wants evidence that you've put in the effort to think through where you're going and why.
Like creating an MBA career vision, it's a process that requires considered self-reflection about what you're looking to do and how it aligns with where you've been (in this case, what you've studied). LBS, in particular, wants to see a plan A and plan B on career goals, which is a tough ask for those with less work experience. Part of the equation is that schools want assurance that they're equipped to help you reach your post-MiM aspirations. When deciding between candidates with comparable profiles, MiM admissions will look for who is in the best position to leverage the resources on offer at their business school.
3. Strong academics and quant skills.
Without years of work experience, your academics inevitably carry more weight. It's harder to explain a poor GPA when you've only just graduated. To some extent you might be able to mitigate lackluster grades with a strong GMAT, but a weaker GPA may be perceived as a lack of effort or commitment – even if you've had a few strong internships. Business schools want evidence you can handle the quant heavy coursework, but that doesn't mean you have to be an economics or business major to apply.
"We are looking for a variety of student profiles to join our diverse MiM classes," says LBS's Kernwein Thrane. "A common misconception for graduate business degrees is that we are only looking for students from business backgrounds when in fact less than 35% of our [2020] class are from business/management degrees. We have many from Economics, Engineering, Humanities, Law, Maths/Science and Social Sciences. We are looking for students who can give diverse perspectives whether that be educational, professional, cultural or socio-economic. Much like an MBA application we take a very holistic view of our applicants."
INSEAD's Fougea likewise underscores that MiM admissions teams are actively seeking diverse undergrad backgrounds. She cites that "…47% of the enrolled students in 2020 had studied Business/Administration before the MiM, 20% Economics, 12% Engineering, 10% Humanities & Arts and 6% Law or Political Sciences." So a liberal arts background is welcome, just make sure you do well on the GMAT's quant section and have a class like statistics under your belt. Take the time to prepare and practice for your GMAT exam, and show your abilities in the classroom with related undergraduate coursework.
View our hour-long strategy session on Specialized Masters Programs, above. In addition to a deeper dive into programs like the MiM and MiF, Fortuna's panel of experts offer advice on what specialized business programs are looking for in candidates and how to position your application for success.
4. Track record of leadership & engagement.
Noteworthy extracurricular engagement and evidence of leadership are even more vital when you're lacking in real-world career experience. Community engagement can speak volumes about values, character, leadership potential, and desire to have a positive impact. Think broadly here – perhaps you were treasurer of the Investment Club, organized the student board, captained a sports team, chaired a fundraising committee, or launched a volunteer effort to support families hard hit by the Covid epidemic. Perhaps you can cite a standout individual achievement (like scaling the Seven Summits) that underscores your drive, determination, and excellence.
Advises Fortuna's Judith Silverman Hodara: "Find experiences that you've had in college that are reflective of who you are as a person and what matters to you; you may not have a 'title' as of yet professionally, but you have been able to make an impact on your undergraduate community both academically and outside of the classroom."
5. Powerful letters of recommendation.
Your letters of recommendation provide the admissions committee with a valuable insight into how you're perceived by others. LBS will be looking for third party validation of your leadership potential, interpersonal skills, teamwork abilities, and fit and readiness for their program, in addition to impact and character – not just someone who ticks the boxes academically, but a candidate who is well rounded, involved on campus, and poised to make a contribution to the classroom and community.
For an MBA program, you'd normally seek two professional recommendations, while for the MiM, it's common that one will be academic. Hopefully you'll have completed a couple of internships and can seek a professional recommendation, ideally from an immediate supervisor who can speak with substance and specificity to your skills and leadership potential. If using an academic recommender, try and ask a core supervisor or someone with whom you've worked closely. If you've had leadership experience in an extracurricular leadership role, a recommender from that arena may be an option. (View this post by Fortuna's Jessica Chung for tips on How to Secure the Best Letters of Recommendation.)
Finally, timing matters. Fougea offers this practical advice to aspiring candidates: "While it can seem challenging to be studying and at the same considering what to do next, it is still important to not wait until a few weeks before the start of the MiM programme to apply. A MiM programme is something that needs to be planned ahead of time as it requires a number of steps: GMAT or GRE prep and tests, essays, interviews."
The increasing popularity – and prevalence – of MiM programs is further evidence that elite business schools are themselves vying to secure a competitive advantage by recruiting top talent for their future communities. This can also include creating loyal alumni who will later return to seek an MBA.
"Much like an MBA application we take a very holistic view of our applicants," says LBS's Kernwein Thrane. "We really want to get to know our future alumni to see whether we are a fit for each-other! As we know, selecting a business school is a two-way street."
Want more free advice? 
Fortuna's flexible MiM/MiF Packages offer expert admissions coaching tailored exactly to your target school's specific admission requirements. Sign up online or schedule a free consultation for a candid assessment of your chances.
---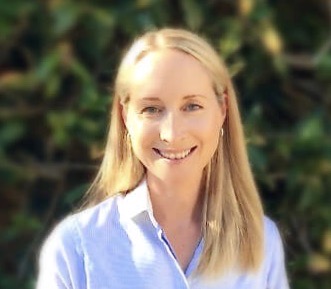 Fortuna Admissions Director Emma Bond was previously responsible for MBA admissions at London Business School. For a candid assessment of your chances of admission success at a top MBA program, sign up for a free consultation. Fortuna Admissions offers expert coaching for MiM applicants; learn more about our MiM packages, tailored specifically to your needs and priorities.