Mistakes to Avoid Before & After Your MBA Interview
January 21, 2021 | by Karen Hamou

Your MBA interview begins the moment you arrive on campus, and technically, your assessment can include any communication you've had with an admissions committee representative up until that point.
Each and every interaction counts, from coffee chats with current students, to an encounter with a professor, to your exchange with the receptionist. And it isn't over when you leave the interview – follow up is a key part of the assessment.
"When I was head of Wharton admissions, we had a fabulous receptionist. Like other administrative staff, she was on the front lines of interactions with prospective students," says my colleague and Fortuna Admissions co-founder, Judith Silverman Hodara. "If a candidate wasn't gracious to her, wasn't polite – or worse, dismissive or patronizing – she let us know about it. I really appreciated it."
The MBA interview experience is an overarchingly relational process, and the sphere of influence goes well beyond your assessor. As a coach at Fortuna Admissions, a Columbia Business School alumna and a former recruiting lead at Deloitte Consulting, I've seen both sides of the coin. Below are seven useful tips for a holistic approach the MBA interview, from lead up to follow up, ensuring you put your best foot forward at all intervals:  
1. Don't just make the connection, build the relationship. As much as you want to impress your interviewers, make an effort to also cultivate relationships with former and current students. Having been in your shoes, they can serve as a helpful advocate. If someone is particularly impressed through their interaction with you, they can send a note to admissions – which been done before (just remember this scenario also works in the opposite direction). I had a client recently who was invited to a social outing at CBS by a student she'd met on campus, offering her an opportunity to strengthen the relationship and a unique vantage point to assess fit for the school and what it might be like to go there.
2. Don't get overly familiar. Even when you feel like your interactions are going well, whether a conversational interview experience with a recently graduated alumnus or a relaxed chat in the campus commons, don't make the mistake of being too casual. "No matter how comfortable you feel with an interviewer, AdCom member, or student ambassador, always treat them with the same respect you would treat the CEO of your company or your grandmother – whoever inspires you to maintain your manners!" says Fortuna's Brittany Maschal in her article, MBA Admissions Etiquette. "Even if the person… seems like a peer, don't be misled. You should still address them with the care of someone who is in a position of evaluating you."
3. Don't just wing your introductions. Alternatively, have your tailored elevator pitch prepared. In a couple minutes, you should be able to succinctly explain who you are, the things you are passionate about and the key drivers inspiring you toward pursuing your MBA at that specific school. "Authenticity is key, so as you draw these connections within your pitch, stay true to yourself and your personal style," advises my Fortuna colleague, Sharon Joyce, in her article, 5 Tips for Your MBA Elevator Pitch. "Remember that your goal is to both create a positive impression and open the door to further conversation by generating interest, not to tell your life story." With ample practice, you'll be able to avoid sounding scripted and articulate why this stepping stone in your education and career is meaningful with poise, confidence and clarity.
4. Don't forget some thoughtful questions. It's prudent to arrive armed with a few considered questions to highlight your interest in the program, whether you pose them at the formal admissions interview or a more casual networking event where current students are sharing their candid insights. "When it's your turn to ask questions, use the opportunity wisely," says Fortuna's Melissa Jones in her article, 7 Tips for Alumni-led Interviews. "Don't make the mistake of asking questions for which the information is easily available online."
For more advice on how to maximize your interactions with schools before and after the MBA interview, view my brief video strategy session with Fortuna Co-Founder Judith Silverman Hodara.
---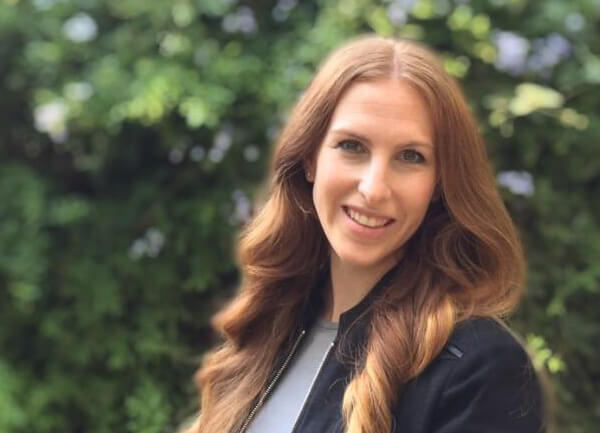 Fortuna Admissions expert coach Karen Hamou is a Columbia Business School alumna and former Deloitte Consulting recruiting lead. For a candid assessment of your chances of admission success at a top MBA program, sign up for a free consultation.