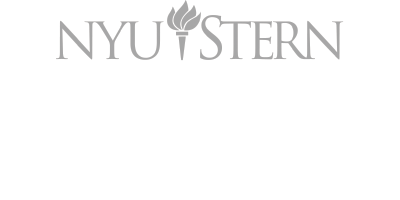 About NYU Stern
Much like New York itself, NYU Stern has changed a lot over the years. Though the Columbia Business School may disagree, Stern is the business school of Wall Street, and was even located near Wall Street until the early nineties. The main campus is now in Greenwich Village, home to Silicon Alley with the second highest concentration of internet startups in the US after Silicon Valley. It is also one of the world's centers for artistic creation, and it is no surprise that the school has such strong ties with the fashion industry, luxury brands, and the world of entertainment and media.
With faculty that include Professor of Economics Nouriel Roubini, who anticipated the collapse of the US housing market and worldwide recession, Stern's influence extends from Wall Street to Main Street. The school has some of the best finance professors in the world, and a constant stream of influential guest speakers.
Strengths And Specializations
Finance, Entertainment Media and Technology, Luxury Marketing, Real Estate, Strategy, Big Data, Entrepreneurship
Incoming Class
Number of Applicants: 3,652
MBA Class Size: 317
Tuition: $153,560
Post-MBA Careers
Sector: Consulting 31.7%; Finance 33.5%; Tech 16.9%; Consumer products 6.3%
Avg Base Salary: $143,858
Salary Increase: 122%
Employment in 3 months: 91.9%
NYU Stern Rankings

Admissions
Avg. Age: 28
Avg. GPA: 3.6
Avg. GMAT: 723
Int'l Students: 32%
Female Students: 43%
Deadlines for 2022-2023: R1 – Sept. 15, 2022, R2 – Oct 15, 2022, R3 – Jan 15, 2023, R4 – Mar 15, 2023
Sources: NYU Stern, BusinessWeek, Financial Times, US News, MBA50
Essays 2022-2023
Short Answer: Professional Aspirations 
(150 word maximum, double-spaced, 12-point font)
– What are your short term career goals?
NEW Essay 1. Change: _____ it. (350 word maximum, double-spaced, 12-point font)
In today's global business environment, the only constant is change. Using NYU Stern's brand call to action, we want to know how you view change. Change: _____ it. Fill in the blank with a word of your choice. Why does this word resonate with you? How will you embrace your own personal tagline while at Stern? Examples:
Change: Dare it.
Change: Dream it.
Change: Drive it.
Change: Empower it.
Change: Manifest it.
Change: [Any word of your choice.]
Essay 2. Personal Expression (aka "Pick Six")
Describe yourself to the Admissions Committee and to your future classmates using six images and corresponding captions. Your uploaded PDF should contain all of the following elements:
– A brief introduction or overview of your "Pick Six" (no more than 3 sentences).
– Six images that help illustrate who you are.
– A one-sentence caption for each of the six images that helps explain why they were selected and are significant to you.
Note: Your visuals may include photos, infographics, drawings, or any other images that best describe you. Your document must be uploaded as a single PDF. The essay cannot be sent in physical form or be linked to a website.
Essay 3: Additional Information (optional)
(250 word maximum, double-spaced, 12-point font)
Please provide any additional information that you would like to bring to the attention of the Admissions Committee. This may include current or past gaps in employment, further explanation of your undergraduate record or self-reported academic transcript(s), plans to retake the GMAT, GRE, IELTS or TOEFL, or any other relevant information.
Fortuna Tips & Advice
View our team's Strategy & Tips for the NYU Stern Essays.
You can also request our Insider Tips Report for applying to NYU Stern.