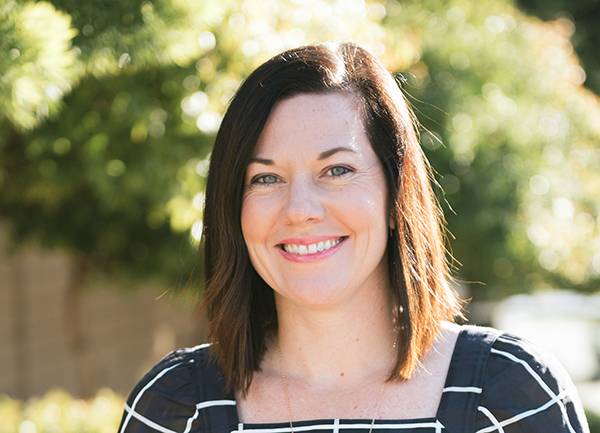 Julie Ferguson
Senior Expert Coach
Years of admissions experience
13
Credentials Highlight
Former Senior Associate Director of Admissions at Chicago Booth; Coordinator, The Lauder Institute, the Wharton School of Business
"Julie never looked at me as a statistic. Instead, she dug deep into my stories and truly believed in letting my best self shine."
Julie brings a unique, hands-on approach to her Fortuna role. She spent four years as Senior Associate Director of Admissions for the University of Chicago Booth School of Business and has also worked with the Lauder Institute at The Wharton School. Her experience connecting with potential students gives her an invaluable insight into the admissions process.
At Booth, Julie coordinated admissions events, interviewed applicants, connected prospective students with current students and alumni and managed the program's marketing communications. She holds a BSc in Advertising and a BA in Spanish from the University of Illinois, Urbana Champaign, and has completed a Strategic Marketing Management course through the Executive Education department at Chicago Booth.
Q & A
What's your top piece of advice for admissions candidates?
Instead of trying to guess what an admissions committee is looking for in their applicant pool, focus on what makes you uniquely suited to become a part of that school's MBA community. Hone in on what make you unique, and sets you apart from your peers. This requires quite a bit of introspection, as sometimes that distinctive quality is not always the most obvious!
What's your coaching superpower?
As an advanced yoga practitioner, I have been trained to be open to not only receiving feedback, but also delivering feedback in a direct and constructive manner. I use this training to help my clients through the application preparation process, to help them dig below the surface so that their application is an authentic reflection of who they are. I've also been known to guide my clients through breathing exercises to help them in stressful situations (admissions interview, anyone?)!
Interested in working with Julie?
Although we cannot guarantee your preferred coach selection because of workload capacity, we will always do our best to match you up with the coach of your choice if you have a specific request. You may indicate your preference when you sign up for a free consultation.