Wharton Lauder Adds A Round 3: What You Need To Know
March 16, 2022 | by Jenifer Raver
The Lauder Institute's MA International Studies joint degree program with the Wharton MBA added a Round 3 this year and is accepting applications until March 30.
This is a tremendous opportunity for globally-minded professionals who are passionate about gaining deep international expertise while earning a Wharton MBA.
As a Wharton Lauder grad myself, and now an MBA consultant with Fortuna Admissions, the program is close to my heart. I knew when I applied to business school that Wharton Lauder was my top choice. My interest was in Asia, and I'd studied Japanese language and literature as an undergrad, which led to working and living in Japan for two years before joining Toyota as a translator. For anyone who's interested in working outside of their home country, investing in this two-year MBA/MA joint degree is invaluable.
Everything that made Lauder relevant when it was founded in 1983 – its focus on intercultural leadership, interdisciplinary coursework, language study, and field-based learning – makes it even more vital in the complexity of today's global business ecosystem. I reached out to speak with Kara Keenan Sweeney, Lauder's Director of Admissions Marketing & Financial Aid, who shared her candid insights on this year's application process.
For Round 3 Candidates: Timing Is a Key Factor
"Due to COVID-19, we have been in the position to start the program a little later for this year's incoming class as well as the past two classes," says Kara. "The reason we can add Round 3 is because of the updated start date of June 1st for the Class of 2024." Kara sees this as an opportunity for "candidates who are ready to go."
For several of my Fortuna Admissions clients, Lauder's new round 3 presents an excellent opportunity, especially for those entering a time of transition personally or professionally. That said, be aware of the tight turnaround between notification and matriculation, particularly if you're currently living outside of North America.
"Notification for round 3 applicants is May 10, and the program starts in Philadelphia on June 1, so it is a short turnaround," says Kara. "If you reside in another country which requires lengthy immigration requirements to get to Philadelphia to start on June 1, it's probably not practical to apply in round 3 because June 1 is the start of the in-person requirement."
Regardless of your passport, know what it will take for you to leave the country you're in. Because of the pandemic and the ever-evolving policies by country, it's important to get an up-to-the-minute understanding of travel, visa requirements, and timing.
"We have quite a lot of international applicants living in the US or living in Canada, and it would be pretty straightforward for them [to arrive on time]," says Kara. "We don't want to preclude international applicants. But we want to caution them that it may be better for them to think about applying next year."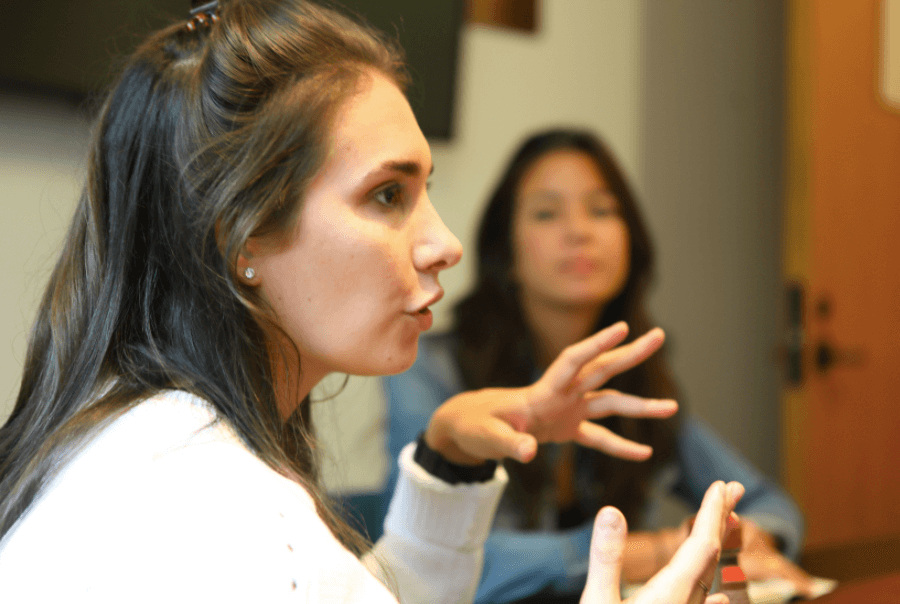 Lauder Summer Immersion Resume 
This 24-month program kicks off with a month-long intensive program in Philadelphia, followed by an international immersion before the start of the MBA program in August (when Lauder students sync up with their Wharton classmates).
"The big question on candidates' minds has been the ability to travel and the international immersions," said Kara. "We've been fully in person since last August and travel will continue to be a key part of the Lauder program. We'll continue to do language immersion and have those cultural and regional immersions that are an important part of the Lauder experience. The Program also runs short-term immersions known as Lauder Intercultural Ventures. Recently, students traveled to Poland and Hungary, Israel, India, and Senegal as part of the Lauder Intercultural Ventures and we look forward to our upcoming summer destinations for new students."
What's New in the Lauder Application: A Second Essay
As if applying to just Wharton was tough enough, you need to win Lauder's love, and the bar is high. You're applying for admission to both Wharton and to the Lauder Institute (the Lauder supplement to the Wharton online application includes two additional essays), and you'll be independently assessed. Applicants have until March 30 to submit the application, although you'll have until April 15 to submit your OPI (Oral Proficiency Interview) score. Lauder is not a stand-alone program, meaning you must make a compelling case to both Wharton and Lauder admissions committees to be accepted.
"A change for this year is a new essay question asking candidates to write about their potential thesis topic. And there's no wrong answer," says Kara. "You're not at all judged on the quality of your topic. But it's to get you thinking about the master's thesis, the Global Knowledge Lab, and get informed about what's expected of you. This question allows the Institute to understand your areas of interest and to see how you shape a complex topic into a research project."
The Wharton Lauder MBA/MA is demanding academically – you need a solid command of at least one foreign language and will write a master's thesis in addition to taking courses in history, geopolitics, and social sciences, as well as your Wharton business degree course load. The pace and intensity aren't for everyone, but the benefits are phenomenal in terms of your exposure to the complex world we live in as well as your future career opportunities and global network.
Don't Rush Your Application

That said, you want to submit when the application is the very best reflection of your candidacy. Says Kara, "I always tell people to take time, don't force yourself to squeeze it in or cut corners. If you feel rushed, then I would encourage people to wait until round one or two of next year to make sure you're submitting a strong application."
Even if you opt to delay an application until the next cycle, start early to maximize your MBA application process. Applying to a dual degree, and one with international components requires considered planning.
Other Lauder Changes: More Electives and Flexibility
"The program is growing richer in terms of curriculum content," says Kara. "The curriculum includes Lauder Core Courses in regional and global analysis, advanced language classes, Global and Africa Program classes… One thing we have added over the last year is the option to do more Lauder electives. We have more Lauder electives, so candidates can take courses specifically designed for Lauder students such as some Global Program courses as an elective in the second year, or a capstone course for the entire class cohort."
Adds Kara: "Lauder is adding more coursework and more options for students to look globally, engage locally, and act responsibly. The Institute is committed to developing outstanding business leaders who understand what is happening in the world and are prepared to engage with people from different cultures, communities, and countries."
Fortuna Admissions expert coach Jenifer Raver is the former Director, Dean of Faculty Office, Yale-NUS College & Wharton MBA/Lauder MA. For a candid assessment of your chances of admission success at a top MBA program, sign up for a free consultation.