London Business School MBA Interview: Everything You Need to Know
March 07, 2022 | by Emma Bond

London Business School has begun releasing MBA interview invitation for round two candidates.
Due to the Covid pandemic, LBS is opting to conduct its interviews both virtually and in-person (typically in the location where you're based).
The LBS interview is a dynamic one, as beyond the standard one-on-one interview you'll be asked to give a mini presentation with five minutes to prepare and five minutes to present. It will be on a topic that the interviewer will choose (from a set of five to six that LBS has provided). Some topics are business related, perhaps a mini case study, while others are totally random, such as your opinion on X, Y or Z topic (perhaps something controversial).
As former LBS Senior Manager of MBA Admissions and a coach at Fortuna Admissions, I'm practiced at guiding candidates how to position their candidacy most powerfully. I've distilled my advice into the following tips, from what to expect from LBS to how to prepare for the mini presentation.
If you're looking for additional interview prep support, don't hesitate to sign up for Fortuna's interview prep service or request a free consultation.
Decoding the MBA Interview: What to Expect from LBS
Format
Most LBS interviews are conducted by an LBS alum – and on occasion, by senior admissions staff of the MBA programme. If you're paired with an alum, keep in mind that it's an invaluable opportunity to gauge the school's fit for you from someone who has been in your shoes. As Fortuna's Melissa Jones emphasizes in her related article on how to prepare for an alumni-led interview, interviewing with an alum is a signal the school values the perspective its grads can bring – both to you as a candidate and to the interview process itself.
After receiving an invite to interview, it normally takes LBS around two weeks to match you with an appropriate interviewer (in your preferred location, normally of a similar background to you). They then provide the interviewer's contact details and you reach out to them directly to arrange a mutually convenient time by a certain date.
Like the MBA interviews for Harvard and MIT Sloan, your LBS interviewer will be provided with your full application in advance of the interview. Your alum interviewer will also have some notes from the admissions officer who read your file, along with comments about areas they have questions/concerns about regarding your candidacy. The interviewer will write a report after the interview.
Like any job interview, consider a business professional dress code (see virtual interview dress code tips). It's okay to reflect local customs or your personal style but be thoughtful – your meeting is a professional one and first impressions are critical. As Fortuna's Karen Hamou says, you want to be memorable for what you say, not what you wear.
Length
The average interview length can vary enormously – while about 1 hour is pretty standard, I've had candidates spend up to 3 hours in deep conversation with the alum! While LBS provides guidelines on the interview length, format, timing, etc., the interviewer has control, so length will vary depending on who's giving the interview.
Topics
Again, while LBS will provide guidelines on questions, the interviewer may add a few of his/her own, so it can vary. Interview questions almost always include why MBA/why LBS, so you'll need to confidently convey what has motivated your post-MBA career goals and how an LBS education will help you achieve them. You should be prepared to answer on a variety of topics, including leadership, team skills, global outlook, your existing work experience, and your career goals.
Structure & the mini presentation
LBS's interview contains a mini presentation, for which you generally get five minutes to prepare and five minutes to present. The unseen mini presentation often sends candidates into a panic, but there are ways to ensure you are as prepared as possible. The admissions team is not looking to catch you out – as much as the content of your reply, LBS will be looking for how you structure your presentation: introduction, opinions and main content, conclusion, etc. This includes how you articulate yourself and presentation style (how you captivate your audience – are you engaging, etc.) So, flow and presentation quality are vital for this section. LBS wants to see how you think on your feet. The mini presentation will also assess your English levels further if you are a non-native speaker.
LBS admissions team members are careful to make presentation topics as wide-ranging as possible – topics from the last few years cover everything from why Tesla decided to invest in Bitcoin, to Coca-Cola's acquisition of Costa Coffee. Make sure you are up-do-date with recent news and current events and look to present two or three ideas with confidence and flair. You should also be prepared to argue your case if the alum decides to challenge your point of view.
What LBS is Looking For
LBS is looking for candidates who convey a passion for its program as well as a high level of self and situational awareness. Admissions will want to understand how you'll play a role on campus and how you envision contributing to its global classroom. By design, an alumni-led interview lends itself to a conversational experience, allowing both interviewer and applicant to gauge fit with the school. Yet it often depends on your interviewers' personality and what they do professionally.
How you'll be evaluated
After the interview, the alum's interview feedback will be combined with your original application to help the admissions committee make a final decision based on areas such as:
Leadership potential
International outlook
Team working abilities
Fit for LBS
Motivation for an MBA broadly, and for LBS specifically
Whether career goals are achievable
Would they employ you
Would they have liked to have you as part of their class
Charisma/presence
Spoken English ability (if not native language)
Want more advice on applying to LBS?
The 7-minute video strategy session, below, features essential application tips from former MBA admissions gatekeeper and Fortuna Admissions coach, Cassandra Pittman.
For insights and advice on applying for LBS, view our recent articles and video blogs.
---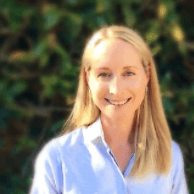 Fortuna's Emma Bond is an expert MBA admissions coach and former LBS Senior Manager of MBA Admissions. For a candid assessment of your chances of admission success at a top MBA program, sign up for a free consultation.