London Business School Essays for 2022-2023: Tips & Strategy
August 01, 2022 | by Emma Bond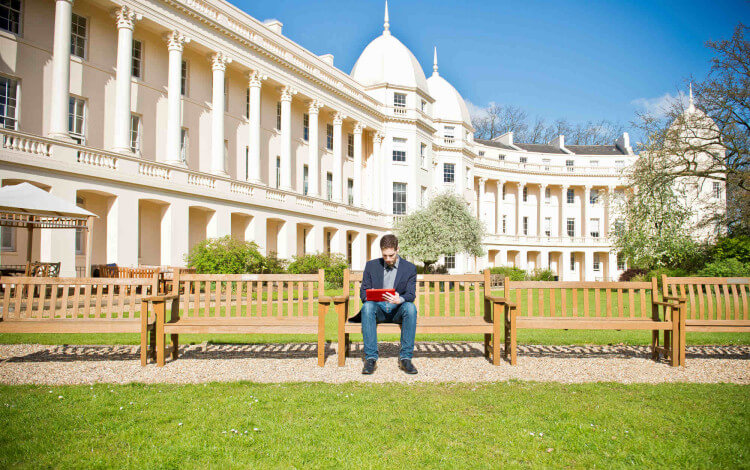 The application for London Business School is now open, with a round one deadline of September 9, 2022. Meanwhile, the MBA essays for LBS remain the same. 
As former Senior Manager of MBA Admissions at LBS, I believe that very best versions of Essay One will give the Admissions Committee insight into what has motivated your post-MBA career goals and how the LBS program will help you achieve them.
Last year, I sat down for a virtual conversation with LBS Admissions Director David Simpson. When I asked about the qualities he's looking for in an MBA candidate, Simpson said:
"Above all for me is the idea of an inquiring mind – someone who's fascinated by other views gathered from around the world, somebody who is open for personal growth… In addition: ambition, collaborative nature, curious / questioning, global outlook and desire, reflective and self-aware – with some humility. These are factors that everybody needs in business and in society."
With this in mind – and always remembering the global outlook central to life and learning at LBS – your essays are the place to convey a high level of self-awareness and ambition, while conveying your uniqueness to the Admissions Committee.
HOW TO TACKLE THE LBS ESSAYS

ESSAY 1. What are your post-MBA plans and how will your prior experience and the London Business School programme contribute towards these? (500 words)
LBS has retained this question for a long time now and answered well, it should tell the Admissions Committee exactly what they need to know. The question pulls no punches — it doesn't make you read between the lines – but its seeming simplicity is actually what makes it so tricky. At a minimum, you need first to make a compelling case for needing an MBA to achieve your professional goals and then to demonstrate how London Business School is uniquely positioned to help get you there. The very best answers go a little deeper, giving the Admissions Committee context into what has motivated your post-MBA career goals and showing an advanced level of self-awareness.
Like all schools, LBS wants to see you've done your homework, so you'll need to showcase a more in-depth knowledge of the program and community than you can glean from a quick review of their website. This is your opportunity to highlight your school research and show your LBS love. Think about how specific classes, professors, clubs or other on and off campus initiatives will factor into your success, and importantly, how they are relevant to your career goals.
ESSAY 2. (Optional) Is there any other information you believe the Admissions Committee should know about you and your application to London Business School? (500 words)
In many business school applications, the optional essay needs to be used to explain a less than stellar undergraduate performance or low GMAT. However, London Business School asks you about your prior academic performance specifically in their application form. If you have another weakness you're concerned about — perhaps you were let go from a job or took an extended career break — you should use this section to explain.
Otherwise, use this section to further make the case for your candidacy by highlighting another aspect of your profile that makes you a great fit for LBS. Perhaps you have another passion, not directly related to your career goals. This is your chance to tell the committee what you've done with that passion, and what you'll do to share it with the community, showcasing your leadership, team skills and/or international outlook along the way.
Our clients always come up with some great examples for this essay. Some of the most memorable include a candidate who had overcome learning disabilities and wanted to help connect learning disabled students at LBS with the resources to help them succeed in the program; an amateur photographer who had organized exhibitions who wanted to revive the LBS photography club; and an LGBTQ+ rights advocate who had been a senior organizer of his city's Pride parade and wanted to take a leadership role within the OiB club on campus.
View our MBA Admissions Essay Masterclass featuring London Business School, INSEAD & HEC Paris, above. Previous sessions from our MBA Admissions Essay Masterclass series are available on Fortuna's YouTube channel.
Let's Get You In.
Fortuna Admissions is a dream team of former MBA Admissions Directors and Officers from 18 of the top 20 business schools, including LBS. With our unparalleled collective expertise, we are able to coach you to develop a clear vision of your goals for business school and beyond. We work closely with you throughout the application process and provide expert guidance at every stage to maximize your chances of admission to a top school.
Our free consultations are consistently rated as the best in the industry. To learn more about Fortuna and assess your chances of admission to Wharton and other top programs, request a free consultation.
Want More Advice?
For more insights and advice on LBS, view our related articles and videos:
Updated August 1, 2022
---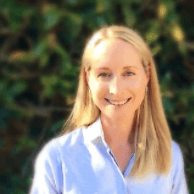 Fortuna's Emma Bond is an expert MBA admissions coach and former LBS Senior Manager of MBA Admissions. For a candid assessment of your chances of admission success at a top MBA program, sign up for a free consultation.