Cambridge Judge Essays for 2021-2022: Tips & Strategy
May 21, 2021 | by Karen Ponte

Cambridge Judge released its deadlines for the 2021-2022 season, with round 1 on Sept. 6, 2021. Along with INSEAD, continues to evade the business school trend of fewer MBA essays, requiring your thoughtful response to no less than four required questions.
Yet its word counts are deceptively slim – beyond the first question which allows up to 500 words, each subsequent question gives you a 200-word maximum – providing slim real estate to work with when you're trying to be substantive as well as succinct.
The trick is to ensure each stand-alone essay is artfully executed while keeping the overall narrative in mind. The full slate of Cambridge Judge essays pose a puzzle that you must put together without being repetitive.
Before sitting down to write, step back and consider them as a set. Cambridge Judge wants to know how you think, how you make decisions, your capacity for self-reflection, and also situational awareness. Think of the key stories and insights you want to transmit across all four essays and ensure that the whole is greater than the sum of its parts. With this in mind, let's decode each essay question to clarify what Cambridge Judge is looking for and how you can extract a response that's memorable, meaningful, and concise.
Decoding the Cambridge Judge MBA Essay Questions
Question 1: Please provide a personal statement. It should not exceed 500 words and must address the following questions:
What are your short, and long term, career objectives and what skills/characteristics do you already have that will help you achieve them?
What actions will you take before and during the MBA to contribute to your career outcome?
If you are unsure of your post-MBA career path, how will the MBA equip you for the future?
This essay is clearly structured, and you should ensure that you address each of the areas given (leaving out the third bullet point if it doesn't apply to you).
This first bullet actually has a number of key areas – and so you should ensure you are answering each of the elements. You could have an opening paragraph centred on your career objectives – being focused, specific, and clear on your short-term goals and a little more general/ambitious/open on the longer-term ones. The second paragraph of this essay should then showcase the experience you have to date and how this has equipped you with important, transferable and flexible skills to allow you to make the career move you aspire to.
Don't repeat details from your CV (so no need to repeat full details of company names or job titles etc) but rather focus on the skill-set you've built up over time. Think about team skills, leadership potential, a developing strategic perspective and skills that are more specific to the sector/role that you're hoping to move on to. Use examples where possible (and it is helpful if your recommender can back these skills/examples up in their submission). Demonstrate that you've done your research on companies, roles, and opportunities.  Highlight personal outreach and contacts that you've already begun to foster. Explain how you will continue with this.
For the second bullet, show that you've identified any gaps in your skills that will need to be addressed before the program – so are you thinking of any preparatory courses at all? What are they and how will they benefit you? Show that you're aware of the networking opportunities available to you at the school – including companies that have existing relationships Judge, networking with peers, and the career services team.
The third bullet is a great chance to show your reasons for the MBA. Whilst your career plan might not be set, you can demonstrate how the breadth of skills that the MBA will equip you with will prepare you for a range of roles. Focus on general management skills, people leadership, strategic thinking, networking, etc. While it is okay to be unsure, you should show some sense of your future path – as this will reassure the admissions team about your post-grad employability (they will want to maintain/increase their current figure of 90% of graduates being employed 3 months after the program).
Question 2. Describe a difficult decision that you had to make. What did you learn from this and how have you changed as a result? (up to 200 words)
This doesn't have to be a work-based example – and actually, a more personal example could work better here. The key here is the learning/impact of the decision, rather than the decision itself – so try to reflect this in the way you use the 200 words. Describe the situation succinctly but clearly, and then move on to what you gained from this or what it changed about your approach/perspective.
Essentially, this question is all about your ability to self-reflect and grow – so show that you have been able to do this by being very clear on the difference you've noticed since you made this decision.
Personal examples could include: choices in education; moving location (for work or personal reasons); leaving behind an important extra-curricular activity; prioritising family; etc. If you're not comfortable with (or can't think of) a personal example then you can go with a work-based situation – such as taking/declining/leaving a particular role; confronting a difficult person/situation at work, etc. That said, know that every essay is an opportunity to add a dimension to who you are and what makes you tick above and beyond your track record of academic and professional excellence.
Question 3. Describe a time where you worked with a team on a project. What did you learn from the experience and how might you approach it differently today? (up to 200 words)
This is quite a standard MBA application question – if it isn't asked in the form, it's is often asked in video or face-to-face interviews. The example can be either a positive or negative experience – but once again the balance of the response should be around the learning and impact it has had on you.  The Cambridge MBA has three experiential team projects and so the ability to work closely with other team members is essential. The School is looking for confident, resilient, innovative individuals with strong interpersonal and collaborative skills – so use this question to try to demonstrate these traits.
Try to make the example reasonably recent, explain the project briefly and move on to highlight your role and the relevant take-aways. Consider that the Cambridge MBA program is very diverse – with over 40 nationalities represented in the current class – so an example of working in a diverse team might be very useful here. Equally, remember that your peers on the program will be as driven and motivated as you – meaning you'll be in a group of very strong-minded, capable individuals. Show that you can work with others, listen, have the confidence to share your ideas but also the flexibility and adaptability to adjust and learn.  You could angle the last part of your answer specifically towards the program, and the fact that the collaborative learning environment that Cambridge fosters is a key reason for your application.
Question 4: If you could give one piece of advice to your 18-year-old self, what would it be? (up to 200 words)
This is a totally new question for the 2021-2022 cycle and lends itself to a more personal approach. The average age of the Cambridge MBA student is 30 – but regardless of your age, you will need to demonstrate maturity and the ability to self-reflect. There is a balance to be struck here between highlighting regrets/significant mistakes of the past and showing the journey that you've come on so far in your life. Take care to be as positive as you can and use this question to show your self-development and how the MBA will be a continuing part of that development.
Possible examples here could be around: having more confidence; taking a risk; appreciating/valuing family; prioritizing education (remembering the strong focus on academia at Cambridge); going traveling; worrying less; networking more; etc.
Caution: Don't use cliché advice (i.e. you win some you lose some, etc.) or highlight anything that may raise questions regarding your character (like academic dishonesty).
The rest of the application is very much focused around your professional life, so try to use this question to give the admissions team a little insight into other dimensions of who you are, your character, your unique perspectives and experiences.
As Brittany Maschal advises, "My suggestion is to go personal but avoid common sense learnings. Root your advice in a story or anecdote from your life. This is a question that lends itself to storytelling, to pulling a vignette from your life and drawing us in by setting the scene (quickly – 200 words isn't much real estate) instead of leading with the advice straight away. A lot of people are afraid to get creative and take the reader on a journey, but that's the wiser way to approach it."
For more insider essay advice for the schools on your target list, view Fortuna's MBA Essay Tips.
---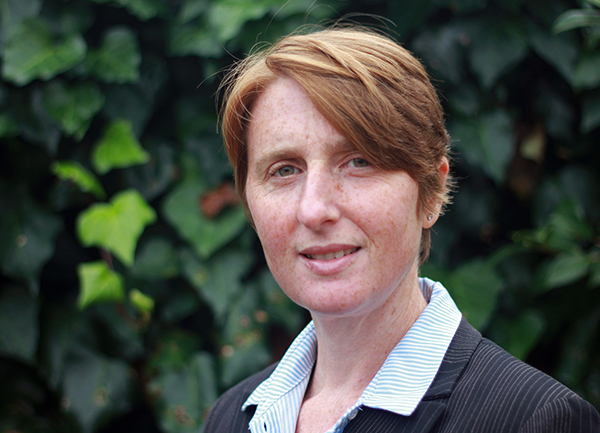 Fortuna Admissions expert coach Karen Ponte is former Senior Program Manager at London Business School. For a candid assessment of your chances of admission success at a top MBA program, sign up for
a free consultation.