UPDATED Sept. 9: The Latest MBA Admissions COVID Changes
March 27, 2020 | by Caroline Diarte Edwards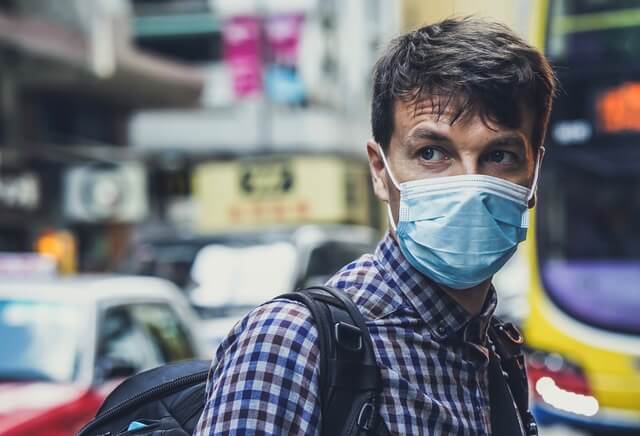 Our team continues to receive a flurry of Coronavirus-related updates from the senior leadership of the nation's top business schools.
Among the daily developments are unprecedented changes in the MBA application process – from increased exam flexibility for the upcoming admissions cycle (HBS, Wharton, UVA Darden) to admit deferral options (HBS, Wharton) and other adaptations designed to support prospective applicants and incoming students. The goal is to continue to support people as they pursue an MBA education and work towards career milestones during this crisis.
Following is our briefing of the latest changes related to MBA admissions COVID adjustments at the top b-schools, which we will continue to update. Last updated 9/9/20.
---
We also invite you to view our blog, Round 1 Strategies Amid Covid-19: MBA Application Tips & Advice.

---
Changes to MBA Admissions: COVID Pandemic Adjustments at the Top Schools
Soon you can retake the Online GMAT (Sept. 9)
Various pandemic-related adjustments to services are being done with the GMAT.  Starting later this month, you will have the option to retake the Online GMAT exam from home, reports P&Q. When it debuted in late April, GMAC (the organization that administers the exam) would only allow students to sit for the at-home exam once (now, it's a total of two times). By contrast, the GRE online exam allows students to take the test from home up to five times in 12 months. 
HBS allows apps without test scores for select applicants (Aug. 11)
For the first time ever, HBS is offering a testing extension for applicants who do not have access to the GMAT or GRE during the Covid crisis. Approved applicants would be permitted to submit apps without a test score, agreeing to provide one as soon as its available. HBS set deadlines of September 1 for R1 or December 30 for R2 extension requests.
Wharton allows R1 submissions w/o test scores for select applicants (Aug. 5)
Wharton is opting to accept applications for R1 without testing for candidates who cannot take the at-home test due to medical, disability or non-availability in their country. Applicants meeting the criteria can will have until Oct. 21 to submit exam scores, which are still requisite for interviewing and admissions. Also, in a July 31 announcement from new Dean Erika James, the school also clarified that Wharton's classes will be "mostly online" this fall instead of a hybrid model it had previously planned.
Online GMAT extends exam appointments through Dec. 31 (July 23)
GMAC announced that candidates can schedule the GMAT Online exam through December 31, 2020 to accommodate the many who are still unable to travel to a test center. Since its debut earlier this year, it has also evolved to allow both a physical whiteboard or online whiteboard.
Harvard Business School will return to campus (July 6)
HBS announces that all students will return to campus for the fall semester for a hybrid model of in-person and online classes, which contrasts the university undergraduate program that will be returning in a more limited capacity, choosing predominantly online classes.
UT Austin McCombs welcomes students back to campus with hybrid format this fall (June 29)
McCombs announced it will offer both virtual and in-person classes this fall, rolling out precautions such as the requiring of face coverings in indoor facilities. Courses at the business school and throughout the university will be in-person, online, or in hybrid format.
Online GMAT & GRE home exams extended (June 25)
The GMAT Online exam can now be taken at home until Aug. 14, and online GRE testing dates are likewise extended until Sept. 30. Appointment times for the at-home exam are available 24 hours a day, 7 days a week.
Ross increases exam flexibility for Class of 2023 applicants, allows deferrals for current int'l admits (June 18)
Michigan Ross announced several admissions updates to support applicants applying in its 2020-21 admissions cycle, including that MCAT or LSAT scores can be submitted in place of GMAT and GRE scores. Ross has also reduced its required short answer essays to two. Regarding rounds and deadlines, the program has moved up its Round 1 deadline to September 14 (from Sept. 30), and added a Round 4 deadline. All details in the latest blog from Soojin Kwon, managing director of Ross's MBA admissions. Ross is also allowing internationals admit for its incoming class to defer admissions, and like HBS, will spread deferred students over the next two years.
Wharton to accept at-home exam results for Class of 2023 applicants (June 17)
Wharton announced that it will accept at-home GRE and GMAT test scores for applicants in the upcoming 2020-2021 cycle. Wharton also announced a revised essay question, although the full application won't be open until July.
Stanford GSB rolls out new schedule, plans for blended learning model (June 13)
Stanford GSB rolled out a new schedule in response to the pandemic, announcing an early start for MBA students and an even earlier finish to its fall quarter. The GSB informed first-year students that they should be on campus on Friday, Sept. 4th, to start their MBA experience, which is nine days earlier than last year. Students who leave campus for the Thanksgiving Day holiday won't need to return to Stanford until the start of the winter quarter in January. Currently, director of MBA Admissions Kirsten Moss expects many classes to be in a blended format of in-person and online.
Darden's app now live with new early action round, continued exam flexibility (June 11)
In opening its application for the Class of 2023 today, UVA Darden is maintaining its expanded list of testing options for applicants. Darden will continue to accept LSATS, MCATS and EA exams in place of a GMAT or GRE score. Candidates can also request an exam waiver based on SAT or ACT scores. It's also offering four admissions rounds, including a new early action round with a September 2 deadline (Round 1 is slated for October 5). Finally, P&Q reports that Darden expects to announce new, expanded scholarship offerings will be announced in July.
Online GMAT now allows a physical whiteboard, extends test dates (June 4)
Starting June 11, the Graduate Management Admission Council (GMAC) will allow the use of a physical whiteboard as one of the resources for note taking, in addition to its existing online whiteboard for home test-takers. GMAC also extended the availability of the online exam to July 17 (from June 15), and says it will "open additional appointment dates as needed." Test-takers can use one erasable whiteboard no larger than 12 x 20 inches, up to two dry-erase markers, and one marker eraser. The Executive Assessment Online will also offer the option of a physical whiteboard.
LBS confirms no changes to essays or app (June 10)
In a recent exchange with Fortuna's Emma Bond, London Business School's Admissions Director, David Simpson, confirmed that MBA essays would remain the same for the new admissions season. "We're not going to change it up this year," says Simpson. "In the current essay topics, the Admissions Committee believes it has a successful formula for obtaining the necessary key information from candidates." So LBS applicants for entry in September 2021 can move ahead with confidence and also rest assured that application dates for the four admission rounds will stay broadly similar to last year. 
With deferrals in, HBS announces its incoming class will be 200 students short (June 2)
Harvard Business School announced that it expects to welcome 720 students, nearly a quarter less than the typical class size of 940, even after drawing from its larger than usual waitlist. HBS was the only school to allow any admit the option to defer admission, and unlike other top schools didn't have a round 3 (which gave it less flexibility to build a full class.) This PQ article on the topic quotes Fortuna's Matt Symonds: "HBS is the only school among the M7 without a R3 (or rolling admission until April), and no doubt missed out on some great applicants in the spring who will now be heading to Stanford, Wharton and other top schools in a couple of months… For those anxious about what this means for their chances of admissions next year, we must hope that the school does indeed open up more sections of 90 students next year as Chad [Losee] discussed at the CentreCourt MBA Festival last month. It will be tough enough to secure a place in what will likely be a record-breaking year for application volume to HBS, and if 15 to 20% of the places are already accounted for then things just became a lot tougher!"
Berkeley Haas & UCLA Anderson plan to open in fall w/ hybrid instruction (May 20)
On May 20, University of California President Janet Napolitano announced that she anticipates every campus to open and offer instruction this fall, though most will operate on a hybrid learning basis with a mix of in-person classes and virtual instruction. This means business schools including Berkeley Haas & UCLA Anderson are likely to open this fall with blended formats, meaning large lectures would move to an online format while maintaining small group instruction.
LBS plans to open with a blended format this fall (May 19)
The London Business School is planning to open its campus on Sept. 7 to students, rolling out online classes initially until transitioning to a hybrid model with in-person teaching on Sept. 21. LBS also plans to be open to prospective students by Sept. 7 for campus visits.
Cambridge Judge to open with blended classes this fall (May 19)
Cambridge Judge Business School will be open this fall to welcome students to Cambridge, offering a combination of smaller, in person interactive sessions blended with online provision for large group lectures, according to an email to the Judge community from Vice-Chancellor Stephen  Toope. Wrote Toope: "Small group teaching – supervisions, seminars or individual tuition – is at the heart of our educational provision and will continue in person as much as possible. Given the likely need for continued social distancing, we have decided to suspend mass lectures in person for the next academic year."
Preparing for campus classes, INSEAD pushes back its fall start date (March 15)
INSEAD announced that it will push back the start date for its incoming class of MBAs to October 5 (from August 21) to accommodate anticipated quarantine of arriving students. The French government recently said it would permit on-site teaching from Sept. 1. In reporting the news from INSEAD, Poets&Quants quotes the perspective of Fortuna Director Caroline Diarte Edwards: "As the pandemic has been more effectively managed in France and Singapore than in the U.S.," says Caroline, "it seems possible that INSEAD will be able to deliver more in-person instruction than many of the U.S. schools in the fall."
CBS interviews conducted by AdCom, prepares for hybrid model this fall (May 15)
In a recent webinar, Columbia Business School shared several updates for incoming and applying candidates:
Interviews: Admissions interviews will be conducted by AdCom and not alumni (a significant shift amid Covid-19); they are also being conducted right now without a test score, although one is required for decision.
Instruction: A "hybrid" model of both in-person and virtual instruction is being planned for this fall to accommodate international students who arriving late to campus because of Covid-19 visa and travel restrictions. However, CBS is also closely monitoring the health situation and does not rule out the prospect of a virtual start

if

the public health situation in NYC deteriorates. The current deposit deadline is May 27 and no deposit extensions will be granted. CBS conveyed that it expects students to apply with "eyes wide open," which we'll infer to mean candidates should be fully prepared to embrace all scenarios (virtual/in person or combination classes).
International admits: Any international student will be allowed to matriculate (join in online) even if the actual F1 visa hasn't been granted in time.
Deferrals will not be accepted with the exception of military vets; anyone who

chooses

not to matriculate will need to reapply. The exception may be for students accepted before the Covid crisis, for whom there may be more forgiveness given the drastically changing circumstances. (Anyone who applies now should be prepared to be flexible.)
Scholarships: There might be scholarship money available if currently accepted admits decide not to enroll (will know more after deposit deadline May 27th).
No big app changes: The CBS application will open on June 5 for the next application cycle, and it doesn't anticipate any major changes. The school may add a short-answer question for applicants who wish to explain how they've been affected by Covid-19.
GSB prepares to welcome students to campus in September (March 15)
Stanford GSB has advised incoming MBAs that the school expects students will be able to physically move into its on campus apartments in September, so even if some instruction is online for a few months, the hope is classmates will be able to meet each other in person.
Harvard Business School announces Class of 2023 app deadlines (May 12)
HBS announced its Round 1 application deadline will be Tuesday, September 8th at (noon ET), with Round 2 on Jan. 5. In doing so, HBS Admissions Director Chad Losee writes, "We understand that these are difficult times globally and that many of you have been affected personally by the pandemic. Please know that we always review applications holistically and understand that many plans, employment opportunities, and personal situations have been disrupted by COVID-19. Of course we will take this most unusual of times into account as we evaluate your application."
Bloomberg suspends its 2020 MBA ranking (May 7)
In an email to business schools, Bloomberg News Senior Editor Caleb Solomon announced that Bloomberg will cancel its 2020 MBA Ranking due to Covid-19 disruptions impacting schools, jobs, and their communities, reports Poets&Quants. It's a significant move by one of the "big five" MBA Rankings, which includes the Economist, US News, Financial Times and Forbes.
Nearly half of b-schools anticipate an imminent enrollment decline (May 6)
According to a survey published May 6, 46% of business schools are bracing for a drop in enrollment in their terms beginning within the next six months; 27% anticipate enrollment to be about the same. View more survey results from the Association to Advance Collegiate Schools of Business of its 227 member schools
HBS may increase class size in 2021 (May 5)
In a candid CentreCourt interview with Fortuna's Matt Symonds, head of admissions at Harvard Business School Chad Losee conceded that HBS may increase Class Size on 2021 in response to both the potential volume of this year's anticipated deferrals & uptick in applications next cycle. Last year, HBS accepted 11.5% of its applicant pool, and typically enrolls an incoming class of approximately 930 MBA students divided into cohorts. Said Losee, "We are having these discussions starting with the school and the university on what the class size might be next year and in two years. So we are doing our best to balance the needs of incoming students and future people who will be applying."
Tuck plans in-person start; deferrals discouraged but selectively considered (April 30)
In a substantive FAQ-style letter on the Dartmouth Tuck 360 blog, Executive Director of Dartmouth Tuck Admissions, Luke Anthony Peña, clarified that the program intends to proceed in person this fall, and that anyone unable to travel will be able to participate virtually. Says Peña, "While the situation remains dynamic, we intend to resume in-person learning at Tuck as soon as it is safe for our community to do so, consistent with public health guidelines." As such, Tuck doesn't expect to offer many deferrals but will consider deferral requests on a case-by-case basis. Its round 4 requires maintains the criteria of previous rounds, including test scores, encouraging applicants to take the online exams. Unlike Kellogg, Tuck doesn't intend to reconsider applicants who weren't accepted in previous rounds, although it continues to maintain a waitlist.
Rotman accepts applications without GMAT; MBA kickoff will be online (May 4)
Rotman confirmed that its MBA kickoff will be done online, but the school has yet to announce whether classes will be conducted virtually. It's also one of the MBA programs waiving GMAT due to COVID, at least temporarily. While admissions officers encourage candidates to submit applications without a GMAT, they still expect you to "submit the score to us as soon as you take the test."
Executive Assessment exam now available online (May 1)
GMAC launched an online and remote proctored version of the Executive Assessment (EA) for executive education degree applicants, with first available appointments starting on May 5. The Executive Assessment Online has the same structure as the current test center EA and takes 90 minutes to complete, though no breaks will be allowed during the testing period. While it will be scored using the same scoring algorithm and score scale, like the Online GMAT, test-takers must wait a week before receiving official scores. (In its announcement, GMAC did not address whether the test would also use a virtual whiteboard.)
Wharton allows int'l students to defer; preps for blended virtual/in-person classes (April 30)
Wharton Dean Geoff Garrett announced that the MBA program is gearing up to have a combination of on-campus and virtual classes in fall 2020. Director of Admissions Blair Mannix affirms that international students who are unable to secure a visa to the US will have the option to defer admission, while requests from non-international students will be considered on a case-by-case basis. It's also the first time in years Wharton is not raising its tuition.
LBS & IESE extend application deadlines (April 28)
At the CentreCourt MBA Festival on April 28, London Business School head of Admissions David Simpson announced its MBA extended deadlines, moving the April 22 due date for R4 to June 4. (The LBS website now clarifies that while regular application rounds are complete, "late applications" will be accepted until June 4.) IESE Business School also announced it will allow applicants to submit applications beyond its May 5th deadline on a rolling basis until early June, and will begin to process applications without a GMAT, GRE or TOEFL score.
HBS admits can defer admission, adds flexibility over withdrawal policy for second year MBAs (April 29)
In an email to accepted students on April 24, Harvard Business School says accepted students may apply to defer their admissions offers given the extraordinary pandemic circumstances. Requests must be received between May 15 and June 1, with the caveat that deferrals may be spread over the next two years due to the "operational capacity of the faculty and the school." Undersigned by Chad Losee & Jana Kierstead, the email cites: "If we are in that situation, we will do our best to honor – but cannot guarantee – your preference of a one-year versus two-year deferral as we balance the backgrounds and perspectives represented in the next few HBS classes." In a webinar hosted by the school on April 29, HBS leadership affirmed that all applicants seeking a deferral would receive one. "We're not being selective in this," said Losee. In an April 27 email to second year MBAs, HBS acknowledged it will also loosen its withdrawal policies amid concern over being able to meet for in-person classes this fall.
Berkeley Haas creates Summer 2020 Internship Stimulus Fund (April 24)
Many schools have circulated impassioned appeals to their alumni networks to support current MBAs seeking employment or summer internships. Berkeley Haas is taking it a step further by creating a Summer 2020 Internship Stimulus Fund and tapping their own network "To help continuing MBA students secure paid summer internships by offering a stipend to students to cover basic needs and as an incentive for companies to hire Berkeley MBAs for summer projects and internships." The $5,000 packages will be conditionally awarded to qualified MBA students on a rolling basis "until funds are fully utilized."
GMAC debuts online whiteboard practice tool (April 23)
The Graduate Management Admissions Council (GMAC), owners of the GMAT have created an online whiteboard practice tool to help test takers become familiar with the features before the exam so that you can perform your best on test day. To learn what the at home GMAT experience is like, view Fortuna Co-Founder Matt Symonds's latest article in Forbes: What MBA Candidates Need To Know About The Online GMAT.
UVA Darden creates staggered start dates for Class of 2022 (April 23)
While courses in the 2020-2021 academic year will begin in August as planned, Darden is offering an alternate start date in January. Available to a limited portion of students, the staggered start date will accommodate members of its Class of 2022 who need additional time to arrive on campus, whether due to visa delays, travel restrictions or "altered professional or personal circumstances related to the coronavirus pandemic." Those who start in January will take first year classes into the summer of 2021 before completing an abbreviated summer internship or field project, then merge into the same schedule to ultimately graduate together.
Stanford GSB allows current students to take a leave of absence (April 22)
Citing the "exceptional circumstances relating to Covid-19," Stanford GSB has given its full-time MBA students the option to take a leave of absence for the April to June quarter and re-enroll at a later date. The GSB's website cites that "Students may take a leave of absence for Spring Quarter for any reason including that they do not want to take remote classes." Those who formally requested a leave of absence before April 13 receive a full tuition refund for Spring quarter, while those who submit after that date are eligible for a prorated refund.
Imperial promotes the Online GMAT, allows submission w/o English req. (April 22)
Imperial College Business School still requires the GMAT with your full time MBA applications, recommending the online exam. It reiterates that Imperial "will be accepting these scores as completely equivalent to the in-person test centre GMAT." Applications will be accepted without the English requirement nor official transcripts, however, an acceptance offer may be conditional. Candidates unable to travel can interview online via skype or video interview.
Berkeley Haas pushes back its R3 extended deadline (April 16)
Haas opened a Round 3 extended deadline last month, but today announced it will push the deadline back until June 1 (decisions released July 2). Its standard R3 deadline will remain on April 2, with decisions released on May 7. Haas has also increased in the number of live question and answer sessions it hosts with members of its admissions team.
McCombs debuts Petition Form for COVID-19 Test Exception (April 16)
UT Austin McCombs announced it will provide applicants who have been directly impacted by COVID-19 the opportunity to petition for a special test score exception (view petition criteria). The Admission committee will review and respond to petitions within 5 business days, and exempted students won't have to submit a test score for their application to be complete. McCombs also introduced a Round 4 deadline of April 28, 2020, along with a post-deadline rolling admissions for Fall 2020 enrollment for US and Canadian applicants (only).
INSEAD pushes back deadlines for January 2021 Intake (April 15)
Due to changes in INSEAD MBA admissions, COVID pandemic-related deadline extensions are still ongoing. The institution is extending deadlines for Round 2, Round 3 and Round 4 for the January 2021 intake (class of December 2021):
R2: May 20, 2020 (previously May 6th)
R3: July 1, 2020 (previously June 24)
R4: August 5, 2020 (previously July 28)
INSEAD has also moved the application interviews fully online. Candidates can apply for the program without a GMAT, GRE, EA or TOEFL test score, with the option to submit a score as soon as testing becomes available again.
Kellogg waves exams for R3; invites waitlisted/denied candidates to appeal (April 14)
In an extraordinary move, Northwestern Kellogg announced that candidates who were waitlisted or denied in Round 1 and 2 can submit an appeal to have their application reconsidered (instructions to follow "in the coming days"). The program will also waiving the GMAT/GRE/TOEFL/IELTS requirement for candidates applying to Round 3 for the Full-Time MBA Programs and a Summer Quarter start for the Evening & Weekend MBA Program. Its R3 extensions still stand for June 1; those who apply after the original April 8 deadline are considered on a rolling basis.
Registration for the GMAT Online Exam is now available (April 14)
Candidates can now register to take the GMAT Online Exam in most countries (there are exceptions); appointment dates are available beginning April 20, 2020 through June 15, 2020. "While open to all test takers, the GMAT Online exam format is intended to support candidates working to meet upcoming b-school application deadlines," says GMAC's website. Each section will contain the same number of questions and time per section as the current in-person GMAT exam. The GMAT test can be taken on both Mac and PC platforms (unlike the at-home GRE exam, which has been available to PC users only since March 27).
UCLA Anderson extends R3 deadline, test score date (April 13)
With Anderson maintaining its April 16 deadline for Round 3, the program will accept R3 applications until June 1 (decisions on May 21, or 5 weeks after application submission). In an April 13 webinar, UCLA Anderson affirmed that the program will accept test scores through July 1, for Round 3 applicants on extension. "Our evaluation of the application can begin without a score, but we may not be able to issue a final decision until the required official test score(s) are received. Applicants who do not have a score yet should put June 1, 2020 as the default test date on their application and have the official score from the actual test date sent to us electronically as soon as available."
Sloan Fellows MBA (SFMBA) extended application round (April 7)
As part of its COVID MBA applications process, MIT Sloan will continue to accept applications for the SFMBA Class of 2021 until May 1, 2020 (decisions released on a rolling basis). Admitted students will join the new SFMBA cohort and begin the program in June 2020.
MIT Sloan announces extended R3 deadline (April 7)
While MIT Sloan will maintain its Round three deadline of Thursday, April 9th, today the school announced by email an extended Round 3 Deadline of June 15. Decisions will be made on a rolling basis for the extended deadline (while decisions for applicants who submit by April 9 will be delivered on May 7). The MIT Sloan Admissions Team will also be hosting weekly MBA Online Chats throughout April to answer candidates' questions.
Carnegie Mellon Tepper waves MBA app fees, adds new rolling admissions round (April 6)
Tepper announced several changes to its COVID MBA admissions process to be more flexible, including waiving application fees through July 31 and introducing a new rolling admissions round from June 1 through July 31. Tepper has also reduced the deposit amount to hold a seat in this fall's incoming class. In addition, it is "temporarily allowing candidates with robust quantitative backgrounds to apply without a GMAT or GRE. Admitted candidates will be required to pass the Tepper Mathematics Prep course, attend our Math Skills Workshop, and achieve a 3.0 GPA in their first semester of the program."
Duke Fuqua shifts start dates for incoming class, adds new R4, accepts EA (April 3)
Fuqua announced a new Round 4 application deadline for May 19 in an email update to its community with changes to its admission process (details on its website). It's also waiving the application fee for R4 and inviting prospective students to schedule a 15-minute chat with a member of the admissions team. While Fuqua accepts both GMAT and GRE scores, it will now accept the Executive Assessment (EA) without prior approval starting with R4, stating: "We do not have a preference on which exam you provide, and scores can be updated after your application is submitted."
Fuqua has also taken the extraordinary step of shifting the start dates for its incoming class to accommodate students grappling with travel restrictions and visa processing delays: Orientation will now start on August 31, with classes kicking off on September 3. In a March 30 message to its community, Duke adds: "However, should you not be able to make it to campus for this new start date – we are prepared. Our goal is to offer an option in which individuals can begin the program online, with their classmates who are on campus, and then join everyone in Durham as soon as they are able."
Chicago Booth extends deadlines for R3 & Booth Scholars Program (March 26)
While Booth's original Round three deadline of April 2 remains in place (decisions on May 21), it is allowing a "one-time extension" and will accept R3 apps for this cycle through May 31 (decisions released on a rolling basis). It will also continue to accept test scores through an extended deadline of July 1. The Admissions Committee has also decided to extend the Chicago Booth Scholars deadline to June 1, allowing applicants until July 1 to submit their GMAT/GRE scores.
Cornell Johnson will accept R3 apps without exams up until June 1 (March 25)
You can submit your R3 app for the full time MBA to Johnson on April 8 without exam scores, as long as you send them by June 1. (If you've sat for exams, Johnson asks that you submit current test scores for GMAT/GRE/TOEFL even if you plan to retake, indicating this in the Option Essay.) If you're unable to meet the exam deadline, Johnson will move your application  to the 2020-21 season.
UVA Darden transitions to rolling admissions, accepts undergrad exam scores (March 24)
In an expansive message to applicants on March 24, Darden announced that it's added flexibility on multiple fronts to support applicants to its full-time MBA program for the Class of 2022. This includes rolling admissions through July 15, and consideration of expanded test credentials. It makes Darden the first top MBA program now accepting undergrad entrance exam scores – SAT, ACT or country-specific exam score – from R3 applicants who have not taken the GMAT, GRE, LSAT or MCAT exams. (Caveat being that "if test centers reopen in the near future, applicants may submit a test score up until 15 July.")
Candidates with completed applications are still encouraged to submit by the original R3 deadline of April 6. They've also added an additional app deadline of June 1 to its deferred admission Future Year Scholars Program (this in addition to the existing April 6 and August 1 deadlines). Darden's Executive MBA program will accept apps through the end of June.
Wharton extends Advanced Access Deadline (March 24), allows R3 apps without exam results
In response to feedback, MBA Director of Admissions, Blair Mannix announced a new Advance Access Deadline of Wednesday, May 27. She also reiterated that Round 3 and Advance Access applicants can hit submit without having sat for a standardized test. "We reserve this option for anyone who had their test canceled or cannot travel to their test location due to social distancing restrictions," cites Director of Admissions, Blair Mannix.
MIT Sloan Early Admissions deadline extended; interviews via Skype (March 24, 2020)
The timeline for MBA Early Admission applications has just been extended, with a new deadline of June 2, 2020 at 3:00pm EST.  Applicants invited to interview will be notified in mid-June and all interviews will be conducted via Skype.
MIT Sloan Early Admissions also accepts apps without exams, only 1 letter of recommendation
Earlier this week, Sloan Early Admissions confirmed that applicants who are unable to take and/or secure official test scores due to limited access to test facilities can request a temporary waiver to complete the exam. Any offer of acceptance will be conditional. (Contact: earlymbaadmissions.mitsloan@nullmit.edu) It is also allowing Early Admissions candidates to submit just one letter of recommendation, plus two additional references (who may be contacted by the committee if they have additional questions).
Kellogg Future Leaders deadline moved back (March 24)
The Kellogg Future Leaders deadline moves back two months to June 3; the new decision date is July 29. In a March 24 statement, Assistant Dean of Admissions and Financial Aid Kate Smith writes: "Given the closing of many testing centers, I also want to remind current Northwestern students who qualify for KFL that the GMAT/GRE requirement is completely optional — and we mean it."
GRE & TOEFL testing available online (March 23, 2020)
As of today, March 23, the GRE is offering an option to take the test at home (in selected areas), proctored via video camera. View the ETS criteria or register for taking the GRE online. TOEFL® testing is scheduled to begin on March 26, and GRE testing will begin on March 27. GMAC, the entity who administers the GRE exam, is targeting a mid-April release of the online test.
HBS extends 2+2 deferred admissions application deadline (March 20)
The HBS 2+2 deadline changed to June 1, 2020 (from April 2) at noon ET for college seniors applying for deferred admission. HBS plans to release final decisions on July 28, 2020. As campus visits are suspended, HBS is ramping up virtual tours and online events. R2 applicants can expect to hear from HBS on March 30.
Dartmouth Tuck adds R4, suspends applicant-initiated interviews (March 20)
Tuck is initiating a "one-time Round 4" cycle for Round 3 candidates who need more time. Now you can submit a Round 4 application on a rolling basis from April 1 to June 1, and Tuck will return decisions on a rolling basis from May 11 to July 1. As of March 20, applicant
Stanford GSB goes online for the quarter, cancels commencement event (March 19, 2020)
Following along its March 10 announcement to move courses online, Stanford GSB announced that courses will be taught online for the duration of the spring quarter (ending June 10). Last Saturday, Stanford's president issued a letter to the Stanford community detailing both COVID-19 related changes and institutional commitments. As of March 24, there are no deadline or application changes.
INSEAD & London Business School will accept applications without exams (March 13)
Given the closure of testing centers worldwide, both INSEAD and LBS will allow applicants to apply without a GMAT, GRE, EA or TOEFL score. This is a good faith gesture to encourage applicants to follow through with submission while implying a conditional acceptance – the expectation is that applicants will continue prep and take the exam when centers reopen. (LBS asks candidates to submit older scores if they have them.)
Dartmouth Tuck creates a one-time round 4 application deadline (March 20)
While maintaining its March 30th deadline for round three applicants, Tuck is creating a one-time round 4 application on a rolling basis from April 1 to June 1. The school is maintaining its March 30th deadline for round three applicants. Tuck has also suspended all applicant-initiated interviews for the remainder of this application cycle.
Columbia extends its DEP deadline to June 1, allows submission without exam results
Columbia Business School (CBS) Director of MBA Admissions Michael Robinson announced the extension of its Deferred Enrollment Program (DEP) application deadline from April 10th until June 1st, and expects to be admitting more people later in the cycle this year. Applicants may now submit their online application without a test score, or scheduled test date, but final decisions will not be rendered until standardized test scores are submitted.
---
Fortuna Admissions will continue to provide updates on the latest developments in Coronavirus-related changes to MBA admissions at the top business schools.
In the meantime, view our related stories: 
To speak with us, we invite you to sign up for a free consultation. We can discuss anything that's on your mind – from COVID-19 concerns related to your MBA plans to your profile strengths and weaknesses or chances of admission at your dream school(s).