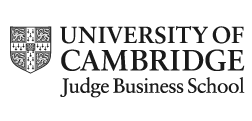 About

The School
Johnson at Cornell has deployed a number of sweeping initiatives over the past few years, including a re-vamp of its curriculum and the launch of a new NYC campus. It also merged the business school with its schools of Applied Economics and Hotel Administration, enabling Johnson to pool resources, increase student choice and open new channels for collaboration.  
 
Johnson puts a premium on small class size, engaged professors and its close-knit community. It combines business fundamentals with a strong emphasis on applied learning, individually focused study, leadership development, and intense collaboration. Yet the class is also wrapped in the academic universe of Cornell University, the largest Ivy League in the US, located in upstate New York. 
 
Johnson's new dual campus identity allows MBAs to decamp the cloistered college town of Ithaca for a semester in NYC, drawing comparisons to INSEAD's dual campuses in Fontainebleau and Singapore. Currently housed in Google's Chelsea office, the NYC-based Cornell Tech campus relocated in 2017 to a two million square foot facility on Roosevelt Island. The program features a one-year tech-driven, studio-structured curriculum where students operate in cross-functional teams to develop solutions for nearby tech giants, with resources to commercialize their ideas. 
Strengths And Specializations
Entrepreneurship, Finance, Organizational behavior, Corporate Strategy, Healthcare 
Incoming Class
Number of applicants (if possible) – TBD 
MBA Class size – 174 
Annual tuition (converted to USD) – $83,151 
Post-MBA Careers
(4 Sectors) 
29% Consulting 
23% Finance 
44% Industry 
TBD% Starting Own Business 
Avg. Base Salary – $103,201 
Salary Increase – 95% 
Employment in 3 months – 94% 

Admissions
Avg. Work Exp. – 6 
Average GMAT – 687 
Int'l Students – TBD 
Female Students – 37% 
Deadlines (2021-2022 coming out around June)  
Essays:
1. Please provide a personal statement. It should not exceed 500 words and must address the following questions:
What are your 

short and long term

 career objectives and what skills/characteristics do you already have that will help you achieve them?

 

What actions will you take before and during the MBA to contribute to your career outcome?

 
If you are unsure of your post-MBA career path, how will the MBA equip you for the future?

 
2. Describe a difficult decision that you had to make. What did you learn from this and how have you changed as a result? (200 w)  
3. Describe a time where you worked with a team on a project. What did you learn from the experience and how might you approach it differently today? (200 w) 
4. If you could give one piece of advice to your 18-year-old self, what would it be? (200w)
Fortuna Tips & Advice 
Read Fortuna's Essay Tips & Strategy for Cambridge Judge.  
Request a copy of our team's Insider Tips Report for Applying to Cambridge Judge.