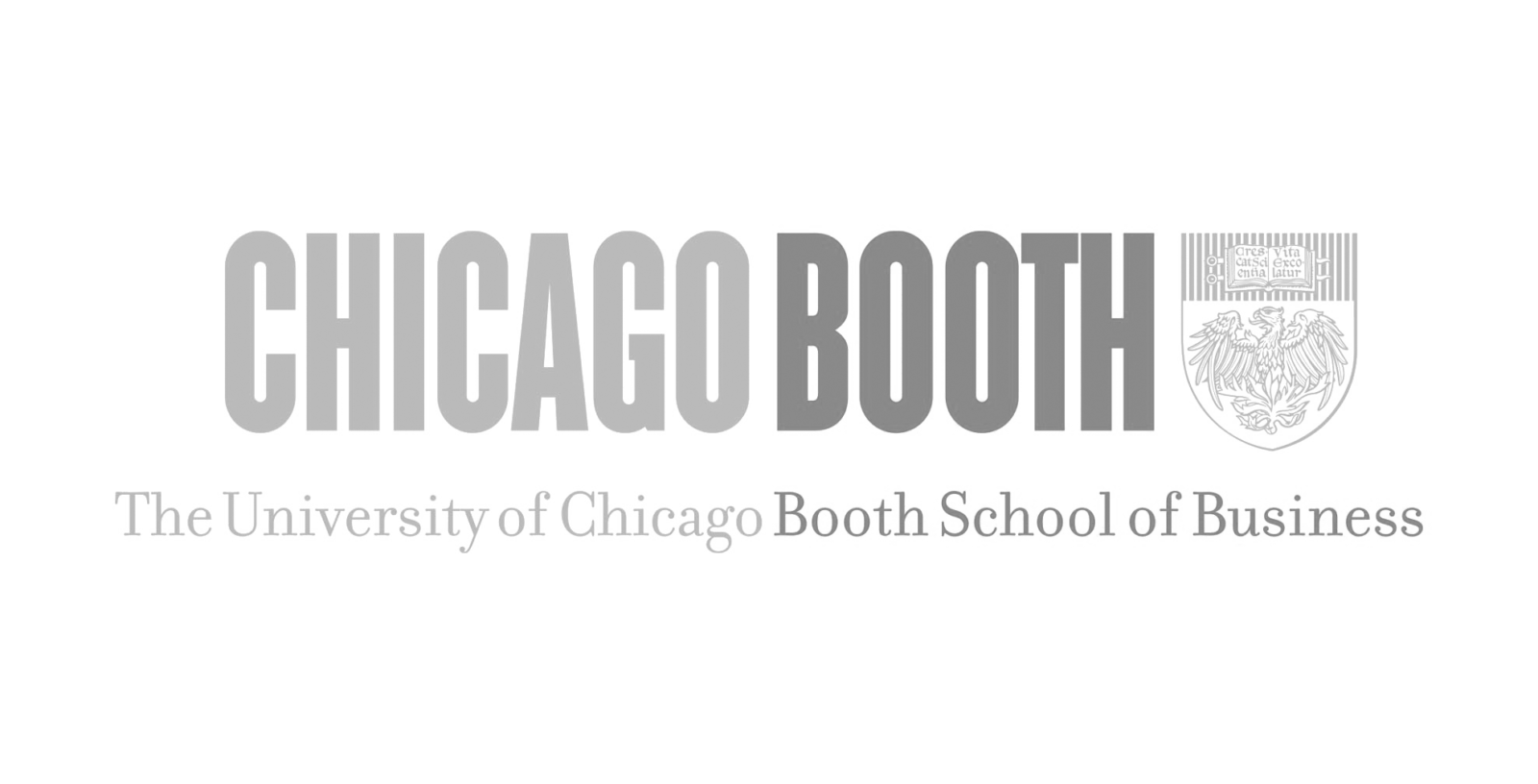 About Chicago Booth
When a business school ranks #3 in the FT and US News, many hundreds of MBA hopefuls will apply to the school in the hope of securing their place in one of the world's best business schools. But Chicago Booth is not for everybody.
An integral part of a university that is very clearly focused on research, including the free market theory developed by the famous "Chicago School," Booth thrives on a culture of inquiry and innovation. The Admissions Committee is looking for individuals who like to challenge conventional wisdom, and thrive in situations where they take the lead in solving problems.
The MBA program sets itself apart by having a total flexibility in its curriculum. The school assumes that a graduate student knows what he or she is looking for in an MBA, and enables students to specialize in the areas that will help them pursue their future business life. This philosophy is a driving force of Chicago as a whole, and extends to the faculty, who are left to choose their pedagogical methodology. Chicago Booth is for students who know where they are going, are ready to go a step further in their chosen discipline, and want to be challenged with the theories and ideas of tomorrow.
Strengths And Specializations
Finance, Economics, Accounting, Entrepreneurship, Organizational Behavior, Strategy
Incoming Class
Number of Applicants: 4,909
MBA Class Size: 621
Tuition: $146,880
Post-MBA Careers
Sector: Financial Services 30.3%; Consulting 38.2%; Technology 16.3%; Starting Own Business 2.6%
Top Recruiters: McKinsey, Amazon, BCG, Bain, Accenture, Morgan Stanley
Avg salary: $150,000
Salary Increase: 123%
Employment in 3 months: 92.8%
Chicago Booth Rankings

Admissions
Avg. Age: 28
Avg. GPA: 3.6
Avg. GMAT: 724
Int'l Students: 30%
Female Students: 38%
Deadlines for 2022-2023: R1: Sept 23, 2021, R2: Jan 6, 2022, R3: Apr 7, 2022
Sources: Chicago Booth, BusinessWeek, Financial Times, US News, MBA50
Essays (2022-2023)
Essay #1. How will the Booth MBA help you achieve your immediate and long-term post-MBA career goals? (250 word minimum)
Essay #2. An MBA is as much about personal growth as it is about professional development. In addition to sharing your experience and goals in terms of career, we'd like to learn more about you outside of the office. Use this opportunity to tell us something about who you are. (250-word minimum)
Fortuna Tips & Advice
View our team's advice on tackling the Chicago Booth MBA Essays.
You can also request your free copy of our Insider Tips Report for applying to Chicago Booth.