What's the Difference Between the GMAT and GRE? | Fortuna Admissions
September 12, 2022 | by Rachel Erickson Hee

Deciding which standardized test to take for business school used to be easy. There was only one game in town, and it was the GMAT.
Whether you loved or hated sentence correction or data sufficiency, you had to master them to get into business school. Then, in 2006, Stanford University's Graduate School of Business decided to start accepting GRE scores in addition to the GMAT. Today, around 90% of business schools in the US and Europe accept the GRE. So which one should you choose? What are the key differences between the GMAT and the GRE, and do business schools actually have a preference?
Differences Between GMAT & GRE
A Comparison of the GMAT and the GRE 
| | | |
| --- | --- | --- |
| | GMAT | GRE |
| Total time  | 3 hours 7 minutes | 3 hours 45 minutes |
| Verbal format | 36 questions (1 section, 65 minutes) | 40 questions (2 sections, 60 minutes total) |
| Quant format | 31 questions (1 section52 minutes) | 40 questions (2 sections, 70 minutes total) |
| Additional sections | AWA (1 essay); Integrated Reasoning | AWA (2 essays) |
| Score Ranges | 200-800 (6-51V, 6-51Q) | 260-340 (130-170V, 130-170Q) |
| Verbal topics | Reading comprehension, critical reasoning, sentence correction | Reading comprehension, text completion, sentence equivalence |
| Quant topics | Problem solving and data sufficiency covering arithmetic, algebra, and geometry | Quantitative comparisons, multiple choice, and numeric entry covering data interpretation, geometry, algebra, and word problems |
| Calculators | Not allowed | Built-in calculator app |
| Fees | $250 (online) $275 (in-person) | $205 |
| Test-taking process | Computer-adaptive test. Questions change based on correct/incorrect answers to previous questions.  | Computer-adaptive test. Questions change based on answers to previous sections. |
Purpose
To better understand the differences between the two tests, a little background is helpful. Historically, the GMAT was designed specifically for business schools – measuring the skills business schools require to succeed with their curriculum. It successfully positioned itself as a test whose specialized nature offers superior reliability.
But recently, the GRE, which is used by graduate schools for everything from a PhD in biology to a Master's in history, has been setting itself up as a serious contender. The folks at ERB, the company that administers the GRE, have been making a compelling case that their test is also a valid indicator of how an applicant will perform during business school. Also that its versatility for different programs makes it an appealing option for non-traditional candidates, who may be looking at options other than an MBA.
For a while, the GRE was seen as a niche alternative to the GMAT, fine for someone who had an unusual career path, but not the right test for consultants or investment bankers. In 2019, only 13.5% of all applications to the top 25 business schools ranked by Poets and Quants came from candidates who submitted their GRE scores. However, that number more than doubled in just one year in 2020 to 27.8%.
What happened? The pandemic hit, and with it, a relatively seamless rollout of the at-home GRE option, along with a botched rollout of the at-home GMAT. The GRE was quicker to market with their at-home test, and they allowed a scratch pad, which the GMAT banned initially.
Even after testing centers began to reopen, the GRE's market share has roughly kept pace with its 2020 figures. Among the top 25 Poets and Quants schools, the average GRE percentage crept up to 28.1% in 2021, although there is considerable variation from school to school. But it looks like in the past two years, the GRE has become a viable option that should be seriously considered by anyone applying to business school.
Level of Difficulty
People often ask which test is more difficult. But the question is really which one is more difficult for you? Depending on your background and strengths, you may find one test easier than the other, but you may find your friend has a completely different opinion.
Verbal Section
The GRE's verbal section is generally thought of as more challenging than the GMAT's. Getting a top score on the GRE requires an extensive vocabulary, as reading comprehension, text completion and sentence equivalence will all test your knowledge of the meaning of a variety of words. If you are someone who is a prolific reader, you may breeze through this section. However, if you are someone who is a non-native English speaker or whose vocabulary could use some expanding, you will probably need to memorize around 1000 words to do well in this section. The GMAT focuses more on grammar with its sentence correction, as well as reading comprehension and critical reasoning, topics which may be a little easier for some people.
Quant Section
The GMAT's quantitative section has a reputation for being harder than the GRE. The lack of a calculator can disconcert some people who are used to relying on one, and the data sufficiency problems can be especially tricky. Since the GRE is taken by people with a broader range of backgrounds, some quantitative and some not-at-all, the conventional wisdom is that its quantitative section is a little more accessible.
Syllabus
There's also the question of what you should study to prepare for your test. Take a look at the online materials to get a sense of what you will need to know. You will do your best on either test if you take the time to thoroughly learn the material covered and then practice, practice, practice.
Whether you study on your own, with a prep course, or with a tutor, it is important to make sure you are properly prepared so you can hit your target score. It's tough to see a great application derailed because an applicant doesn't get the test score they want.
One other thing to keep in mind is that if you switch from one test to the other, you will need to do some new review, but you won't need to start from scratch. Some of the concepts you have been learning will carry over from the GMAT to the GRE and vice versa.
Test Structure
How are the GMAT and GRE different? Both tests are pretty similar in terms of the amount of time it takes to study for them (be prepared for 3-6 months of intense preparation) and the time to take the test. They each have at-home options, as well as options to take the test at a test center. Scores are valid for 5 years, and you can take each test multiple times in the same year (16 days apart for the GMAT, 21 for the GRE).
Both are also computer-adaptive, meaning the questions you get later in the test depend on whether you gave correct answers to earlier questions. But there are a couple of key differences when it comes to the experience of test-taking – the GMAT is adaptive after each question, so you can't go back and review earlier questions. Once you give an answer, it's final. The GRE is adaptive after each section, so you can skip questions within a section and go back to them later. You also can't use a calculator on the quantitative section of the GMAT (only the IR section), whereas the GRE provides a calculator app on your screen.
And finally, the subject matter for both tests can be quite different. Once people dive into the types of questions and the material covered, they often find that they have strong preferences. It's definitely worth finding out if you are a GMAT type or if you lean more towards the GRE.
Fees
As noted above, fees for the GMAT are $275 in-person ($250 online), while for the GRE the cost is $205.
Which Do Business School Prefer: GMAT or GRE?
Regardless of which test you like more, it isn't worth it if business schools have a preference for one or the other, right? The good news here is that most of the top business schools genuinely don't care which test you take. Some schools do state a preference, in which case you should follow their guidance. But the schools that tell you there is no difference really mean it. They have enough data on how their students perform with GRE and GMAT scores to be able to evaluate your application fairly no matter which you submit.
Which Test Should You Take?
Figure out which test you want to take based on which one plays to your strengths, not which one you think people expect you to take. Even people in consulting and finance are now submitting applications with GRE scores. (The only other consideration is that some consulting and finance programs ask for a GMAT score. They may also accept a GRE, but if you have a particular company in mind, it's worth finding out now whether they care about GMAT vs. GRE.)
The best way to decide is to take a full practice GMAT and GRE. Many online study programs offer free sample tests, and it's worth taking the time upfront to make sure you are studying for the right test. Once you've taken the practice tests, you may have an instinctive feel for which one is a better fit. And you may also see a difference in the predicted scores. Check the average scores at the schools you are targeting and see which test is more likely to give you a score in that range.
Final Words
Once you've done your research and figured out which test you want to take, don't second guess yourself. Many people will do similarly well on both tests, in which case it comes down to personal preference. And finally, remember that a standardized test score is just one piece in the application process! A great score won't automatically get you in, and at Fortuna, we see candidates with a wide range of scores on both the GMAT and GRE accepted to business school. You truly are more than just a number or a test score to the Admissions Committee.
Want More Advice?
To learn more about why the GMAT matters to top MBA programs and how to prepare, read our related articles:
Let's Get You In.
Fortuna Admissions is a dream team of former MBA Admissions Directors and Officers from 18 of the top 20 business schools. With our unparalleled collective expertise, we are able to coach you to develop a clear vision of your goals for business school and beyond. We work closely with you throughout the application process and provide expert guidance at every stage to maximize your chances of admission to a top school.
Our free consultations are consistently rated as the best in the industry. To learn more about Fortuna and assess your chances of admission to a top business school, request a free consultation.
---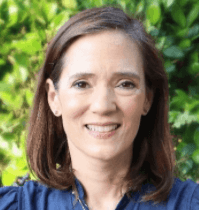 Fortuna Admissions coach Rachel Erickson Hee is a Stanford GSB alum and former GSB interviewer. For a candid assessment of your chances of admission success at a top MBA program, sign up for a free consultation.