M7 Admissions Trend: MBA Early Admissions for College Seniors
March 12, 2019 | by Matt Symonds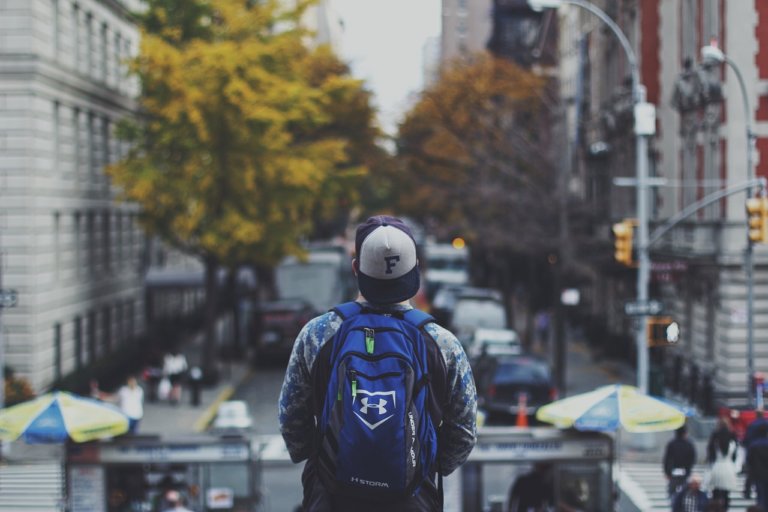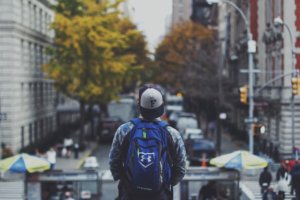 The final months of college are a whirlwind of final exams, pop-up campus activities, good bye parties and, of course, the feverish job searching. But what if you were guaranteed a place at one of the most prestigious business schools two- to five-years down the road? That would certainly take the edge off, wouldn't it?
This year, MIT Sloan debuted a new option for college seniors to apply for the Sloan MBA with a two- to five-year deferment. Whether you're applying in the standard cycle or a college senior looking for an edge, this is a noteworthy trend to watch among the M7 and other top b-schools, which are vying for a competitive advantage by securing rising stars for future classes.
Here's how it works: Like other deferred MBA Admissions programs, MIT Sloan MBA Early Admission allows enterprising young students to apply for business school during their final year of undergrad, with the potential of securing a spot in a future cohort. As opposed to the traditional path to the MBA, in which applicants expect to spend about three to six years gaining real-world work experience before applying, deferred admissions MBA programs give college seniors the guarantee of a future MBA before diving into career.
In return, ultracompetitive business schools lock in early stage talent. Among the M7, in particular, competition has become fierce for top talent. MIT Sloan MBA Early Admission joins the ranks of six other top programs to offer rising stars a jumpstart on the MBA:
Stanford GSB Deferred Enrollment
HBS 2+2
Wharton Moelis Advance Access Program
Yale Silver Scholars
Chicago Booth Scholars Program
Darden Future Years Scholar Program
Application deadlines for most programs arrive in April (although UVA Darden has additional rounds in May and August).
For details on each program's differentiators and incentives, view my related article in Poets&Quants, MBA Early Admission at 7 Top Schools.
"It's clear that getting great talent earlier in the admissions cycle is beneficial for schools who want to build the strongest classes that they can," says Fortuna's Judith Silverman Hodara, Wharton's former head of admissions. "By admitting students who are just graduating from undergrad, they ensure that these students will be a part of their class in the next two to five years, and they also create bonds which only strengthen their respective communities. These students may choose to work in the interim at a firm or company that MIT Sloan would like to build relationships with. In effect, the incoming student becomes a brand ambassador for the MBA program in advance of their matriculation."
Traditional programs historically attracted throngs of consultants and bankers on the CEO track. Deferred admissions MBA programs, alternatively, are hoping to lure passionate wunderkinds with innovative ideas or shining leadership potential who don't necessarily have business school on their radar screen.
"Originally, the HBS 2+2 program was designed to expand the candidate pool to include more candidates that typically wouldn't think of applying to business school – such as STEM profiles," says Fortuna's Malvina Miller Complainville, former Assistant Director at HBS. "Today about 60 percent of 2+2 commits have STEM backgrounds, compared to 38 percent for the standard track program, and each has the same acceptance rate of 11%." The 2+2 class profile is also on par with the standard HBS pool, with a 3.67 GPA and median GMAT of 730. (However, you're not alone if the prospect of being one among 1,369 applicants for 2+2 versus one of roughly 10,000 who apply to HBS each year is psychologically more appealing.)
"One 2+2 applicant I'll never forget reading – she graduated college in less than three years and took an internship focused on addressing drug addiction," says Fortuna's Karla Cohen, Harvard Business School former Assistant Director. "Hers was a great story – one of tangible impact, and it was far outside of what you typically see Harvard aspirants share."
Encouraging future students to explore nontraditional career paths and take risks allows MBA admissions, tasked with building a diverse class, to hedge their bets. "HBS is looking for all the same qualities and credentials as they do for the regular MBA pool, but then they are also looking for scientists, engineers, techies, and entrepreneurs – to name a few," adds Cohen. "They really hoped they would find young people who saw the deferred admission as an opportunity to take a risk and do something a little bit off the beaten path, i.e., not banking or consulting."
For Yale SOM Managing Director of Admissions, Laurel Grodman, the Silver Scholars program allows the school to bring together a group of incredibly accomplished and talented students who are just a bit earlier on their path than the typical MBA student. Unique among peer programs, Yale Silver Scholars is a three-year experience: Students go straight from college into their first year of business school, immersing themselves in the core curriculum before pursuing a fulltime internship in year two. After, students return for a third year to complete their degree at Yale SOM.
"Because they already have experienced our MBA core curriculum by the time they enter their year of professional experience, they're able to hit the ground running in the organizations they join, and contribute significantly in those roles," says Grodman. "Employers recognize the value this adds, above and beyond what a student directly out of college can provide."
Assistant Director of Admissions at UVA Darden, Taylor Fisher, believes that Darden's Future Year Scholars Program (FYSP) provides college students a unique opportunity to eliminate some of the uncertainty surrounding the next chapter in their life and to feel confident taking risks in their early professional career. "Knowing they have an offer from Darden in their back pocket, Future Year Scholars are free to explore different types of careers and further refine their passions, interests and goals."
That's consistent with the message from MIT Sloan's newly debuted program. "Our goal here is to allow for you to have a little more peace of mind and flexibility about how you spend the next two to five years working," says Sloan's Jennifer Barba in a recent video session for prospective candidates. "We'll stay in touch with you if you're admitted and then you'll be able to let us know when you are ready."
For more information on the characteristics of each individual program, including application deadlines, view my related article in Poets&Quants, MBA Early Admission at 7 Top Schools.