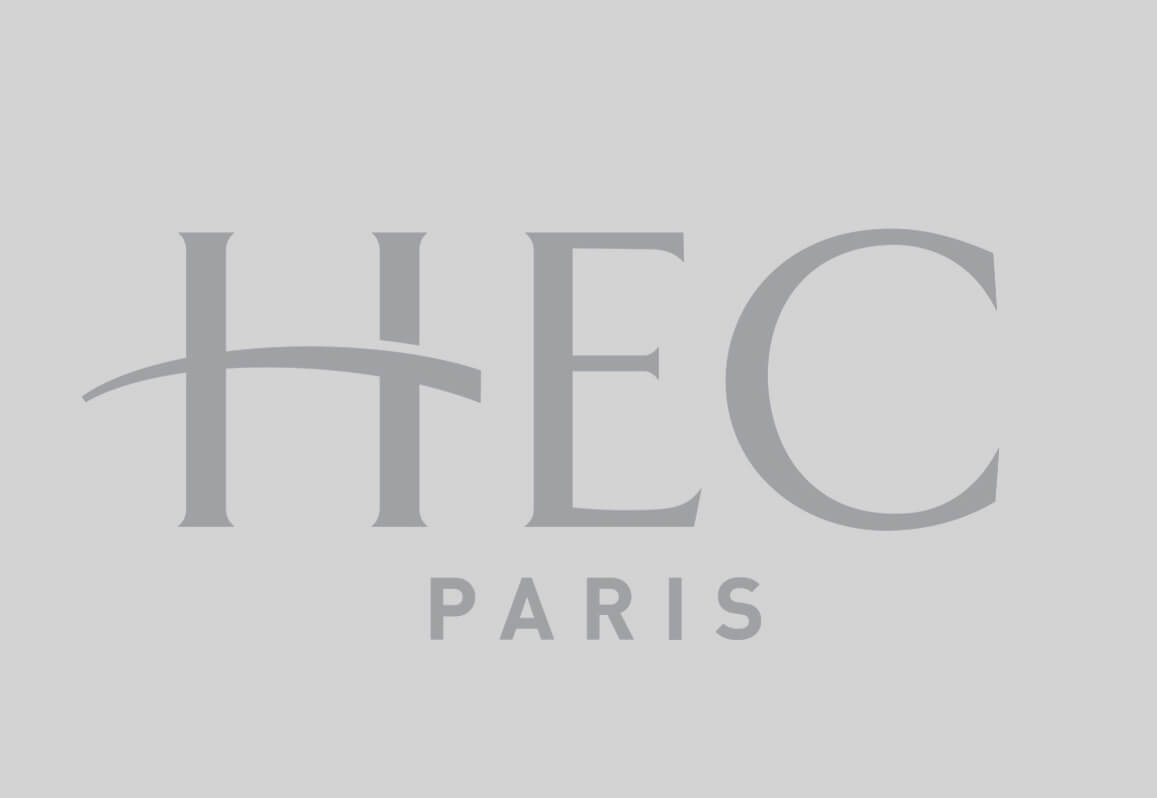 About
HEC Paris
HEC Paris is one of the leading MBA programs in Europe, offering a 16-month program of study with two intakes: January and September. It occupies a unique space between the one-year programs like INSEAD and traditional two-year programs. Its 16-month program offers the intensity of an accelerated program while allowing students to pursue an internship or fieldwork project for one of the four-month segments. Many students have taken advantage of this option to gain entry to their post-MBA employers in cities like London, Paris, New York, and Hong Kong. As part of the Paris Saclay Innovation Cluster, HEC Paris is able to attract some of the most innovative partners to work alongside students. 

The program's reputation and international scope have grown in recent years – its regularly ranked amongst the top three European business schools by the Financial Times, and 90 percent of students hail from outside France. The institution has graduated more CEOs of Fortune Global 500 companies than any other university in Europe, according to the 2017 Times Higher Education Alma Mater Index. It has also formed significant double degree partnerships with schools like Yale and NYU in the United States, LSE in the UK, and Chinese University of Hong Kong and Tsinghua University in Beijing, creating diverse global opportunities to experience two international schools with their full alumni networks and career services. 
Strengths And Specializations
Marketing, Strategy, Entrepreneurship 
Incoming Class
Number of applicants (if possible)  – 2,700 
MBA Class size – 290 
Annual tuition (converted to USD) -$89,713 
Post-MBA Careers
Sectors
27% Consulting 
19% Finance 
16% Tech 
Avg. Base Salary – $128,286 
Salary Increase – 133% 
Employment in 3 months – 92% 
HEC Paris Rankings

Admissions
Avg. Work Exp. – 6 
Average GMAT – 690 
Int'l Students – 95% 
Female Students – 34% 
Deadlines (2021-2022 coming out around June)  
Essays
Why are you applying to the HEC MBA Program now? What is the professional objective that will guide your career choice after your MBA, and how will the HEC MBA contribute to the achievement of this objective?
What do you consider your most significant life achievement?
Leadership and ethics are inevitably intertwined in the business world. Describe a situation in which you have dealt with these issues and how they have influenced you.
Imagine a life entirely different from the one you now lead, what would it be?
Please choose from one of the following essays

:

a) What monument or site would you advise a first-time visitor to your country or city to discover, and why? 
b) Certain books, movies or plays have had an international success that you believe to be undeserved. Choose an example and analyse it.
c) What figure do you most admire and why? You may choose from any field (arts, literature, politics, business, etc). 
Is there any additional information you would like to share with us? (900 words)
Fortuna Tips & Advice 

Read Fortuna's Tips & Strategy for the HEC Paris Essays & Interview Presentation 
Request a copy of our team's Insider Tips Report for Applying to HEC Paris. 
View our hour-long video strategy session: MBA Admissions Masterclass on London Business School, INSEAD & HEC Paris.