How to Get Your MBA Loans Forgiven
September 26, 2017 | by College Coach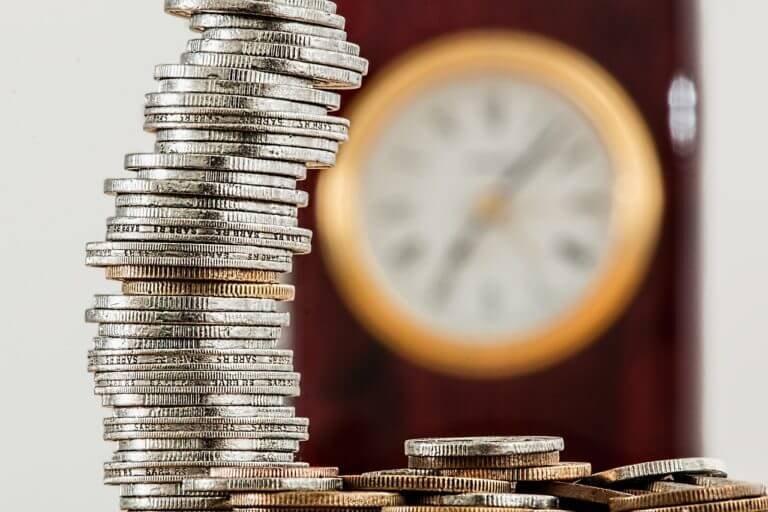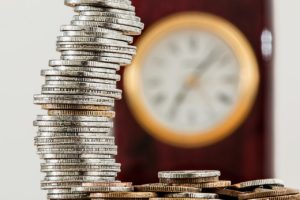 By: Shannon Vasconcelos, guest writer and Director of College Finance, College Coach
If you're considering a post-MBA career in the public sector, you may have heard about the prospect of loan forgiveness. Enticing as this may sound, the hard truth is that most MBA recipients will, in fact, need to repay their student loans due to their ultimate field of work (private sector) and income level (high). Business school grads willing to forgo lucrative private sector employment in favor of working in public service, however, may qualify for the US federal government's Public Service Loan Forgiveness (PSLF) Program.
PSLF was created in October 2007 in response to the growing student loan crisis and the concern that increasing debt levels would deter graduates from entering what are traditionally lower-paying public service fields, such as education, social work and healthcare. To minimize the deterrent that student loans pose to public service employment, PSLF forgives the remaining loan balances of public service workers who have made 10 years' worth of on-time loan payments.
Sounds pretty straightforward, right?
Well, as with many issues, the devil is in the details, and meeting PSLF requirements can be tricky. To qualify for forgiveness, borrowers must be making the right kind of payments on the right kind of loans while working the right kind of job. To elaborate:
Qualifying payments: Only on-time payments made on an income-dependent or standard repayment plan count toward your 120 required payments, and 120 standard payments will repay your loans in full in 10 years. Therefore, borrowers must qualify for an income-dependent repayment plan (meaning their income is low relative to their debt level) to benefit from any loan forgiveness at the 10-year mark.
Qualifying loans: Only US Federal Direct Loans, including Direct Subsidized, Unsubsidized, PLUS, and Consolidation Loans, qualify for forgiveness. Older Stafford Loans borrowed from a bank, private education loans and home equity loans used to finance education are not eligible.
Qualifying employment: Finally, to qualify for PSLF, a borrower must be working full-time for a public service employer, which is defined by law as a government agency or non-profit organization. Interestingly, the actual job you do for the organization is irrelevant, as long as the work is performed for a public service employer. Therefore, you could be the Executive Director of an environmental group or disaster relief agency, you could be the CFO of a non-profit hospital group, or the Marketing Director for a university, and you may qualify for loan forgiveness. While management, accounting and marketing are not traditionally considered public service fields, as long as the work you do is performed for a public service organization, your employment counts.
It is important to note that no one has actually had any loans forgiven under PSLF yet.  As previously stated, the program was implemented in October 2007 and requires 10 years' worth of payments. Therefore, the first borrowers qualifying for this program are due to have their loans forgiven this fall! It remains to be seen how many graduates will end up having debt forgiven, but experts anticipate additional restrictions being put on the program once the figurative chickens have come home to roost and the Department of Education actually has to cancel significant amounts of debt owed to the federal government. Stay tuned for program updates.
Also note that in addition to this large-scale federal government program, many of the top MBA programs (including those at Harvard, Stanford GSB, Northwestern Kellogg, and Wharton) offer loan repayment assistance programs (LRAPs) to their graduates. Many of these LRAPs follow PSLF's lead in requiring employment by a government agency or non-profit organization to qualify, but some LRAPs may be more lenient in allowing for social enterprise work in the for-profit sector, so check with your business school for details.
In addition, one of the hottest trends in the HR world is the incorporation of student loan assistance into employee benefits programs. Employers are beginning to realize that acknowledging – and repaying – employee education debt pays dividends in terms of recruitment and retention of an educated workforce. Therefore, when launching your post-MBA job search, be sure to look for repayment assistance as part of your benefits package.
Shannon Vasconcelos is Director of College Finance at College Coach, the nation's leading provider of educational advisory services to organizations and families. At College Coach, Ms. Vasconcelos delivers workshops and provides individual counseling on the college finance process to employees at over 100 companies nationwide. She helps parents and students understand the processes of saving for college, paying for college, and education loan repayment, and maximize the tax break, financial aid and scholarship resources available to them in a family-focused and ethical way. Ms. Vasconcelos has been featured as a college finance expert in numerous publications, including Forbes, Money, Consumer Reports, and U.S. News and World Report. She is a frequent guest on the podcast, Getting In: A College Coach Conversation, and writes regularly for The Insider blog. Prior to joining College Coach, Ms. Vasconcelos worked in student financial assistance at Boston University and Tufts University. She has a BA in Economics from the University of Massachusetts and an MA in Urban and Environmental Policy and Planning from Tufts University.