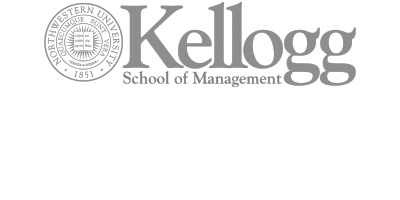 About The School
The Kellogg School of Management is part of Northwestern University, located in Evanston about 12 miles north of downtown Chicago. The beautiful lakeside location in a thriving student town is a big part of the Kellogg culture, with time to cultivate strong ties with classmates that is so much part of the school's close-knit community. The collaborative learning style of the MBA program reinforces these ties, with a heavy emphasis on teamwork – 'we' rather than 'I'.
Stereo-typed as the school for marketing, Kellogg is in fact so much more. Energized by the arrival of Dean Sally Blount, the school looks for strong quant skills to underpin sharp analytical skills. So why does McKinsey recruit more Kellogg MBAs than any other U.S. school? Because they have humility, great analytical skills, and the people skills that mean they can be client facing from day one.
Strengths And Specializations
Marketing, general management, non-profit/social responsibility, production/operations, strategy, entrepreneurship, healthcare, consumer goods
Incoming Class
Number of Applicants: 4,595
MBA Class Size: 478
Tuition: $143,088
Post-MBA Careers
Sector: Consulting 30%; Technology 28%; Financial Services 14%; Consumer Products 7%; Healthcare 7%
Top Recruiters:McKinsey, Bain, BCG, Deloitte Consulting
Avg Base Salary: $128,192
Salary Increase: 95%
Employment in 3 months: 95%
| MBA Rankings | 2012 | 2013 | 2014 | 2015 | 2016 | 2017 | 2018 |
| --- | --- | --- | --- | --- | --- | --- | --- |
| BusinessWeek | 5 | – | 7 | 3 | 9 | 8 | 8 |
| Financial Times | 16 | 15 | 14 | 14 | 11 | 12 | 8 |
| Forbes | – | 4 | – | 3 | – | 4 | – |
| The Economist | 20 | 23 | 14 | 7 | 2 | 1 | 2 |
|  US News | 4 | 4 | 6 | 6 | 5 | 4 | 6 |
Admissions
Avg. Age: 28
Avg. GPA: 3.6
Avg. GMAT: 732
Int'l Students: 34%
Female Students: 46%
Deadlines for Sept 2019-2020: R1: Sep 18, 2019, R2: Jan 8, 2020, R3: Apr 8, 2020
Sources: Kellogg, BusinessWeek, Financial Times, US News, MBA50
Essays 2020
Kellogg introduced a new required essay this year, replacing #2, below.

Required Essays:  
1. Kellogg's purpose is to educate, equip & inspire brave leaders who create lasting value. Tell us about a time you have demonstrated leadership and created lasting value.  What challenges did you face, and what did you learn? (450 words)
2. Values are what guide you in your life and work. What values are important to you and how have they influenced you? (450 words)
Additional Information: If needed, use this section to briefly describe any extenuating circumstances (e.g. unexplained gaps in work experience, choice of recommenders, inconsistent or questionable academic performance, etc.) (no word count)
VIDEO ESSAY
Once you submit your application and payment, you'll have access to the video essay through your application status page. You'll then have 48 hours to complete the Video Essay after the application is due. Kellogg recommends you block out 20-25 minutes a few days after you submit your application and complete the video essay. This includes set-up time and answering the practice questions, though the official exercise takes only about 15 minutes. You'll have an opportunity to get comfortable with the format by taking practice questions that simulate the actual experience – as many times as you like. However, you will not have the opportunity to re-do answers to your official questions. You are given 20 seconds to think about the question and up to one minute to give your response.
You will be asked to answer three questions (also updated in 2019 from previous year):
Video essay 1: Please introduce yourself to the admissions committee.
Consider this your opportunity to share what you would want your future Kellogg classmates and our admissions committee to know about you. What makes you, you?
Video essay 2: What path are you interested in pursuing, how will you get there, and why is this program right for you? 
This is an intentionally broad question so you can answer honestly and meaningfully. We want to know why you're pursuing an MBA and why you're choosing a particular Kellogg Full-Time Program.
Video essay 3: Each of you will receive a randomly selected prompt, all of which have the same objective. We want you to show us how you handled a challenging situation in your career or personal life. For example, we might ask you to tell us about a time you failed to achieve a goal you had set for yourself.
Check out our recent blog, How to Ace the Kellogg MBA Essays, featured in Poets&Quants.
Request a copy of our team's Insider Tips Report for applying to Kellogg.