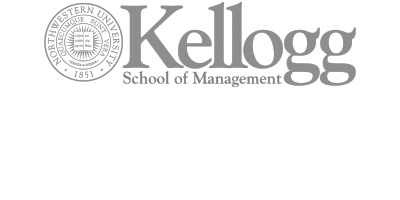 About Kellogg
The Kellogg School of Management is part of Northwestern University, located in Evanston about 12 miles north of downtown Chicago. The beautiful lakeside location in a thriving student town is a big part of the Kellogg culture, with time to cultivate strong ties with classmates that is so much part of the school's close-knit community. The collaborative learning style of the MBA program reinforces these ties, with a heavy emphasis on teamwork – 'we' rather than 'I'.
Stereo-typed as the school for marketing, Kellogg is in fact so much more. The school looks for strong quant skills to underpin sharp analytical skills. So why does McKinsey recruit more Kellogg MBAs than any other U.S. school? Because they have humility, great analytical skills, and the people skills that mean they can be client facing from day one.
Strengths And Specializations
Marketing, general management, non-profit/social responsibility, production/operations, strategy, entrepreneurship, healthcare, consumer goods
Incoming Class
Number of Applicants: 5,813
MBA Class Size: 559
Tuition: $149,742
Post-MBA Careers
Sector: Consulting 26%; Technology 15%; Financial Services 22%
Top Recruiters:McKinsey, Bain, BCG, Deloitte Consulting
Avg Base Salary: $144,000
Salary Increase: 109%
Employment in 3 months: 94%
Kellogg MBA Rankings

Admissions
Avg. Age: 28
Avg. GPA: 3.6
Avg. GMAT: 732
Int'l Students: 34%
Female Students: 46%
Deadlines for Sept 2022-23: R1: Sep 14, 2022, R2: Jan 10, 2023, R3: Apr 5, 2023
Sources: Kellogg, BusinessWeek, Financial Times, US News, MBA50
Essays 2022-2023
Required Essays:  
1. Kellogg's purpose is to educate, equip and inspire brave leaders who create lasting value. Provide a recent example where you have demonstrated leadership and created value. What challenges did you face and what did you learn? (450 words MAX- there is no hard-cut off but advise staying within 450 words)
2. Values are what guide you in your life and work. What values are important to you and how have they influenced you? (450 words MAX – there is no hard-cut off but advise staying within 450 words)
3. (Optional) If needed, use the additional information section to briefly describe any extenuating circumstances (e.g. unexplained gaps in work experience, choice of recommenders, inconsistent or questionable academic performance, extenuating circumstances that we should be aware of when reviewing your application, etc.) (No word count – suggest no more than 450 words)
VIDEO ESSAY, due 96 hours after the application deadline. There are three questions, and you'll have 20 seconds to think about the question and up to one minute to give your response. (Takes about 20-25 mins to complete.) Expect to be asked:
Please introduce yourself to the admissions committee.
What path are you interested in pursuing, how will you get there, and why is this program right for you?
Video essay 3 (revised in 2021): This question will be based on a challenge you've faced and what you've learned from it.
Fortuna Tips & Advice
View our team's tips and advice on how to respond to the Kellogg MBA Essays.
You can also request a copy of our team's Insider Tips Report for applying to Kellogg.