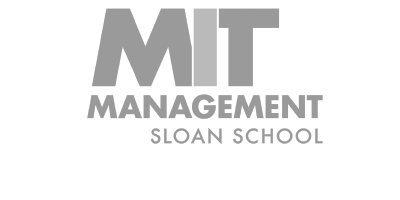 About MIT Sloan
MIT Sloan, based in Cambridge, Massachusetts essentially "across the hall" from HBS, is different from other ivy league schools in its hyper-focus on building leaders that are fully equipped to bring what they learned into practice. It offers seven certificates so you can focus your studies and specialize. Whether you're passionate about entrepreneurship, enterprise management, business analytics or other disciplines, MIT Sloan has a curated program for you.
Unique hands-on experiences such as the 100K competition, the Silicon Valley tour or a guided independent study engaging with the start-up ecosystem will grant you critical experiential learning to bridge the gap between academic concepts and their implementation in the real world.
Taking classes across campus with students and faculty from non-business disciplines is one of the most exciting opportunities at MIT Sloan.
The MIT Sloan cohort size is smaller and allows tighter connections with like-minded students. The urban campus features an eclectic mix of architectures ranging from the classic majestic Dome building to the funky, abstract Stata building.
Strengths And Specializations
Entrepreneurship and innovation, technology and analytics, production and operations.
Incoming Class
Number of Applicants: 5,349
MBA Class Size: 408
Tuition: $160,800
Post-MBA Careers
Sector: Consulting  31.2%; Technology 22.6%; Finance 22.6%; Healthcare/Pharma/Biotech 6.8%; Starting Own Business 10.3%
Top Recruiters: The Boston Consulting Group, McKinsey & Company, Amazon, Google, Bain & Company, Goldman Sachs, Capital One, Deloitte Consulting, Amgen, Apple
Avg Base Salary: $159,391
Salary Increase: 111%
Employment in 3 months: 96.6%
MIT Sloan Rankings


Admissions
Avg. GPA: 3.62
Avg. GMAT: 730
International Students: 40%
Female Students: 46%
Deadlines for 2023-24: R1: Sept. 27 2023, R2: Jan 17, 2024, R3: Apr 8, 2024
Sources: MIT Sloan, BusinessWeek, Financial Times, US News
Essays 2023-2024
MIT Sloan's application requirements buck the M7 standard by sidestepping traditional written essays. Instead, Sloan asks for:
Cover letter
One-minute video introduction
Organizational chart
Fortuna Tips & Advice
View our team's essential advice on How to Tackle the MIT Sloan Application.
You can also request a free copy of our team's Insider Tips Report for applying to MIT Sloan.