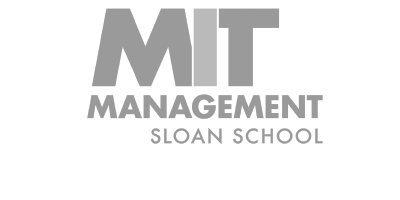 About MIT Sloan
MIT Sloan business school has a very different feel from its neighbor across the Charles River – the Cambridge campus is more urban and industrial, with an informal mish-mash of architectural styles and a few green spaces. The MIT Sloan School of Management, unlike Harvard, does not have its own library, but rather shares it with the university. So there are more opportunities for MIT Sloan students to mix with the classes from the rest of MIT.
Several well-known financial and managerial theories were developed through MIT Sloan. For those wondering, "What is MIT Sloan known for?", there is a strong analytical and data-driven focus here, especially in the core classes, and this is combined with an emphasis on innovation. Students only take one semester of MIT Sloan MBA core classes, so there is a lot of flexibility to focus on electives. The MIT Sloan MBA class profile is composed of a smaller student body, which means that the collaborative and energetic culture of innovation counts for a lot.
MIT Sloan is a place where ideas matter.
Strengths And Specializations
The MIT Sloan MBA is known for its emphasis on innovation, technology, and entrepreneurship. The school is also very strong in production/operations and information systems.
Incoming Class
Number of Applicants: 6,350
MBA Class Size: 484
Tuition: $154,336
Post-MBA Careers
Sector: Consulting 31.1%; Technology 27.6%, Finance 18.5%; Starting Own Business 3.5%
Top Recruiters: Amazon, BCG, McKinsey, Bain, Google, Deloitte, Fidelity Investments, Goldman Sachs
Avg Base Salary: $144,140
Salary Increase: 119%
Employment in 3 months: 95.5%
MIT Sloan Rankings
Admissions
Avg. Age: 28yrs
Avg. GPA: 3.54
Avg. GMAT: 720
Int'l Students: 33%
Female Students: 38%
Deadlines for 2022-23: R1: Sept. 22 2022, R2: Jan 15, 2023, R3: Apr 6, 2023
Sources: MIT Sloan, BusinessWeek, Financial Times, US News, MBA50
Essays 2022-2023
MIT Sloan's application requirements buck the M7 standard by sidestepping traditional written essays. Instead, Sloan asks for: 
Cover letter
One-minute video introduction
Uniquely formatted resume
One letter of recommendation, with contacts for two supporting recommenders
Organizational chart
Pre-interview reflection
Fortuna Tips & Advice
View our team's essential advice on How to Tackle the MIT Sloan Application.
You can also request a free copy of our team's Insider Tips Report for applying to MIT Sloan.