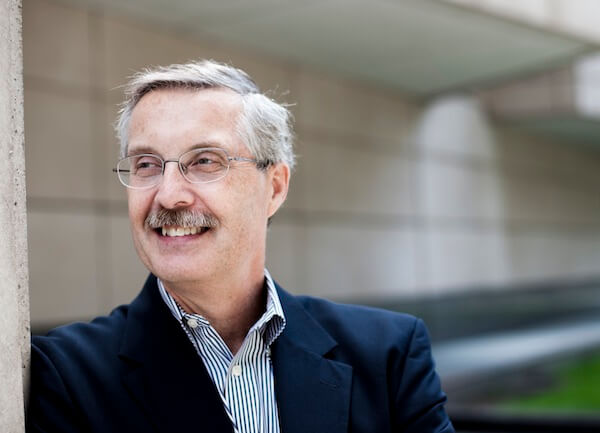 Bill Kooser
director
Years of admissions experience
32
Credentials Highlight
Former Associate Dean, Chicago Booth
"I would recommend Bill to any candidate that is serious about breaking into the M7 schools and is not afraid to hear and do what is needed to succeed."
With over 30 years of experience, Bill has been responsible for nearly every business school function. He has developed and managed MBA programs, created new campuses, helped develop overall school strategy, and led the admission teams for full-time MBA, part-time MBA and EMBA programs.  He has worked extensively with students from across the globe to help them make sense of the MBA landscape and make the right choices for their MBA education.
A former Associate Dean at Chicago Booth, Bill's career has included leadership roles in Admissions, Career Services, International Programs, Executive Education and EMBA. Bill has written frequently on business schools, admissions strategies, career development and management trends and has been a featured speaker at GMAC and AACSB annual meetings.
Bill holds a BA from Yale University, an MBA from Chicago Booth and an MBA from the Katholieke Universiteit te Leuven in Belgium.
---
"I'm a transitioning military officer who started the application process with little idea of where I wanted to go, much less how to put together a strong application. Working with Bill was phenomenal.  He helped me realize what I wanted to achieve with an MBA and which programs were best suited. The profound introspection that Fortuna preaches and Bill reinforced helped me hone an application that got me into my dream school with a scholarship!"
Q & A
What's your top piece of advice for admissions candidates?
Take the time to understand yourself and why you want to pursue the MBA. It's a big investment and too often candidates don't take the time to understand what they want to get out of the program and how it will really impact their careers. The better you understand yourself, the better chance you'll have of not only picking the right school, but gaining admission to it.
What's your coaching super power?
The Big Picture. Because of my breadth of expertise across so many aspects of the business school experience, I can not only help candidates navigate the admissions process, but help them understand and take full advantage of the entire MBA experience – from developing their career strategies to networking to alumni involvement.
Interested in working with Bill?
Although we cannot guarantee your preferred coach selection because of workload capacity, we will always do our best to match you up with the coach of your choice if you have a specific request. You may indicate your preference when you sign up for a free consultation.