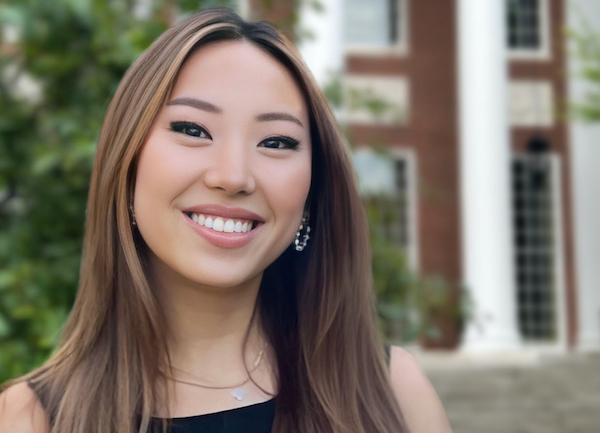 Emy Han
Expert Coach
Years of admissions experience
5
Credentials Highlight
Harvard Business School '24, Strategic Brand Builder, Entrepreneurial Advisor
Emy's background exists at the center of law, technology, and economics, which brings an essential perspective to MBA applications coaching.
After graduating from Dartmouth College (B.A. Economics, Human-Centered Design), she went straight to work on high-profile tech litigation cases involving industry giants like Microsoft, Google, and Facebook, while leveraging her economics expertise to direct case arguments and co-author multi-billion-dollar defense strategies. At the same time, Emy's entrepreneurial spirit has manifested in a collection of DTC brands she co-founded, where she revolutionized new product development and fostered strategic brand partnerships.
Currently, Emy is at Harvard Business School, contributing to the vibrant entrepreneurial community through the Arthur Rock Center for Entrepreneurship. Here, she is actively building a B2B platform in the events and entertainment industry, further exemplifying her innate ability to discern industry inefficiencies to create impactful solutions.
Emy is excited to be working exclusively with Fortuna Admissions and specializes in the GSB, HBS, and Wharton application funnels.
Q & A
What's your coaching superpower?
My coaching superpower combines empathy with strategic thinking. Drawing from my background in human-centered design, I excel in building a captivating 'persona' from all the aspects of you. I listen intently and empathize deeply, to then strategically align your experiences, skills, and goals into a compelling narrative. Your application becomes not just a set of responses, but a powerful story that resonates with admissions committees. Together, we'll craft an exceptional pitch that powerfully encapsulates your essence, ensuring you stand out in any boardroom.
What's your top piece of advice for admissions candidates?
YOU are an asset. As such, there's an analogy to be made between MBA programs and venture capital firms. The program, like any institutional investor, is looking for promising vessels to invest in with the goal of substantial future returns. Just as VCs don't pour money into any company that shows up at their door with an idea and a business plan, MBA programs must seek candidates who already possess certain qualities – leadership potential, intellectual curiosity, resilience, for example – that, when combined with the program's resources, can be honed into something much more impactful. Consequently, your application needs to be able to market you as an 'investment-worthy' individual. Great MBA programs know that they're great – make sure to demonstrate your inherent potential and how someone like you, newly equipped with the MBA program's resources, has the power to create exceptional value for the institution and the community.
Interested in working with Emy?
Although we cannot guarantee your preferred coach selection because of workload capacity, we will always do our best to match you up with the coach of your choice if you have a specific request. You may indicate your preference when you sign up for a free consultation.