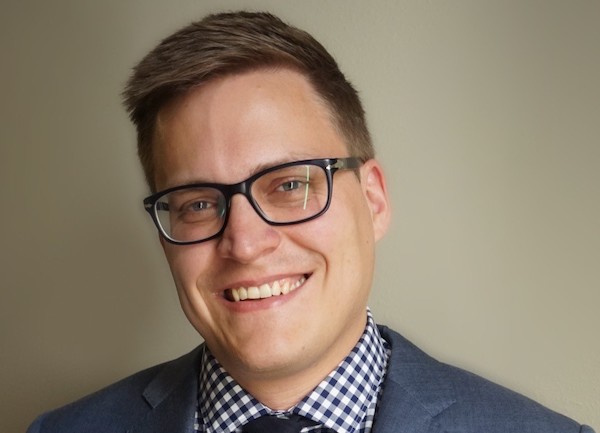 Scott Brownlee
Expert Coach
Years of admissions experience
10
Credentials Highlight
Former Senior Admissions Counselor at Wharton, MBA career coach at UT-Austin, Forté Foundation team member, and poet
"Choosing a consultant who can help you see the positives in your profile and give you the confidence to express them in an interview setting is an incredibly high-leverage decision. I'm fortunate to have found exactly that with Scott."
Scott's MBA admissions knowledge was gained at Wharton, where he was a Senior Admissions Counselor and sat on the Admissions Committee for the MBA Program for Executives while his wife earned her MBA in the full-time program. This gave him the chance to read hundreds of applications, interview 300+ applicants, and even write one of the application essay questions.
Sitting down with Wharton hopefuls to learn about their career journeys sparked a passion for career coaching that next led Scott to UT-Austin, where he coached 1,000+ MBAs to roles at dream companies in PE, VC, tech, consulting, and finance, and served as the lead coach for Consortium and ROMBA students. He later joined Forté Foundation, the largest non-profit supporting MBA women globally, where he built Forté's alumni platform, owned the Global Board Ready Women executive search initiative, and led gender equity allyship trainings at top bschools like Wharton, Yale, Darden, and Vanderbilt.
Scott's unique blend of tangible admissions committee experience, career coaching knowledge, and skillsets as a writing tutor and published poet help his clients find measurable success well beyond bschool acceptance. He is passionate about providing consulting that retains value beyond the admissions process itself and prepares his clients for the next 20 years in addition to the next one to two.
Q & A
What's your favorite client success story?
One of my clients worked for a top consulting firm and on paper blended in with many of her Bain, BCG, and McKinsey peers. She was concerned about how to build a differentiating value proposition in her application. In order to tackle this problem, we "worked in reverse" as I like to call it, and spent 2-3 hours going through her entire life's story on the phone to figure out what motivated her, what unique challenges she had faced, etc. During that call, a story she could tell confidently and impactfully materialized. It turned out she was rejected from college the first time she applied and spent a year working in a factory in her home country—wearing a hard hat and facing gender discrimination on the production floor, all while reapplying to college the next year. This "failure" was something she felt was a strike against her as an applicant, and I was delighted to be her guide and encourage her to write into instead of away from it. The result? She was accepted to her dream school, and hasn't looked back since.
Why are you passionate about coaching?
My roots in coaching are based in part on a passion for teaching I developed while a writing tutor at UT-Austin and professor of creative writing at NYU. For me, admissions coaching is a unique chance to help clients tell effective stories about themselves while also building a professional relationship that extends beyond a classroom and has tangible results in the "real world." I look forward to celebrating two times in your life: when you get accepted to the school of your dreams, and when you get the job offer of your dreams while in school, maybe 1-2 years after working with me.
What is your coaching superpower?
I bring a level of positive energy and confidence-in-outcome that helps quickly build trust with my clients, regardless of their functional and industry backgrounds. Some of this was developed while I was a career coach for MBA students. As a "job physician," I saw just about every "job search symptom" you can imagine. This experience taught me that meeting client challenges head-on is important, and that direct feedback is usually appreciated. Even when direct feedback is warranted, I combine it with potential remedies and a plan to overcome obstacles, which my clients have told me helps them remain confident through difficult scenarios. "You believed in me when nobody else did" is something I've been told a lot.
Interested in working with Scott?
Although we cannot guarantee your preferred coach selection because of workload capacity, we will always do our best to match you up with the coach of your choice if you have a specific request. You may indicate your preference when you sign up for a free consultation.