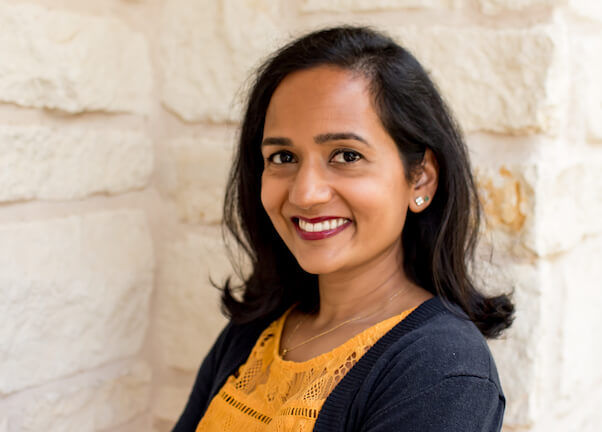 Silpa Sarma
Senior Expert Coach
Years of admissions experience
5
Credentials Highlight
Former Stanford GSB Admissions Reader & Cornell Johnson MBA Alum
As a former member of Stanford GSB's admissions team, Silpa was responsible for evaluating and selecting a dynamic and diverse class of MBA students from thousands of applicants each year. Having assessed candidates across a multitude of industries, geographies, and career stages, she takes great satisfaction in leveraging her expertise to help applicants strengthen their candidacy and achieve their professional goals.
Silpa began her career in financial services at the Vanguard Group and subsequently worked in quantitative equity research at City National Rochdale. Upon completing her MBA, she served in various corporate finance roles within the technology industry, including treasury operations, internal audit, financial analysis, and strategic planning at firms such as Lam Research and Palo Alto Networks.
Silpa holds a bachelor's degree in Economics from the University of Pennsylvania and an MBA from Cornell's Johnson Graduate School of Management.
Silpa has coached applicants admitted to the MBA programs at GSB, HBS, Wharton, Sloan, Columbia, Kellogg, and Booth.
Q & A
Why are you passionate about coaching?
Few things are more rewarding than guiding people throughout one of the most significant, and potentially stressful, processes of their lives. I love helping applicants craft genuine and compelling narratives that highlight their unique journeys, impacts, and strengths.
What is your top piece of advice for admissions candidates?
Demonstrate authenticity! Highlight your unique background and experiences, and don't be afraid to discuss setbacks you may have encountered and how they helped you learn and grow. You don't need to fit a certain profile to be a compelling and desirable applicant.
Interested in working with Silpa?
Although we cannot guarantee your preferred coach selection because of workload capacity, we will always do our best to match you up with the coach of your choice if you have a specific request. You may indicate your preference when you sign up for a free consultation.