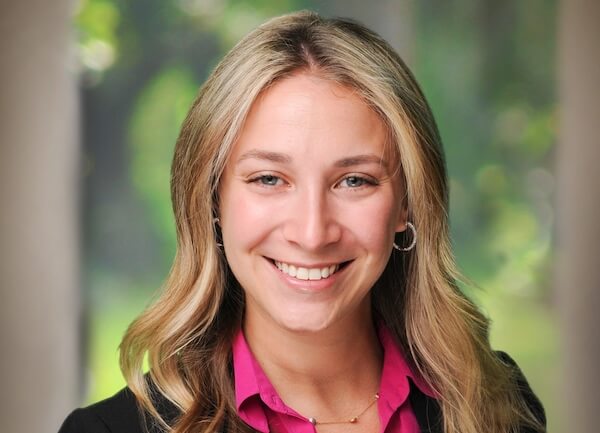 Trisha Nussbaum
Expert Coach
Years of admissions experience
4
Credentials Highlight
Tech consultant and NYU Stern MBA alum
"I can't begin to express how much I valued Trisha's recruiting and career advice. I always knew I could look to her for candid, honest feedback."
With her background in tech consulting, Trisha Nussbaum has developed extensive expertise in coaching and cultivating talent in new business professionals. While working at IBM and Google, Trisha was directly involved in intern selection and program management. Through these endeavors, she has helped other passionate individuals communicate their diverse experiences into compelling narratives.
As Vice President of NYU Stern's Technology Association, Trisha worked with both current and aspiring MBAs to elevate their resumes and interviewing prowess. Additionally, she was a Graduate Teaching Fellow for Technology Product Management, working directly with Stern's first class of Tech-focused MBAs to develop ideas into goals and actions.
Trisha has a B.S. from Cornell University, where she studied Information Science and Applied Economics Management. Her MBA from NYU Stern included three specializations – Entertainment & Media, Product Management, and Business Analytics.
Q & A
What's your top piece of advice for admissions candidates?
Although it's a vital step in the application process, sometimes self-evaluation is easier said than done. That said, you don't have to do it alone! You stand to deepen your internal discovery process by having constructive discussions with those who know you well and have worked with you, along with the support of an experienced coach. Ask what others think your strongest attributes are and areas that you could develop further during your MBA. Not only will this provide valuable insight into your personal brand, and the answers may come in handy for interviews, too!
What's your coaching superpower?
My coaching superpower is simplification – taking a confusing question or a complex story and distilling it down to a main point. "Navigating the ambiguous" is commonly noted as an important skill in the technology and consulting worlds that I have worked to hone. Whether it's out-of-the-box interview questions or an unclear essay topic, I love to help my clients tap into their personal experiences to prepare effective answers.
Interested in working with Trisha?
Although we cannot guarantee your preferred coach selection because of workload capacity, we will always do our best to match you up with the coach of your choice if you have a specific request. You may indicate your preference when you sign up for a free consultation.