The GMAT Focus Edition – What's New and What's Known
April 19, 2023 | by Fortuna Admissions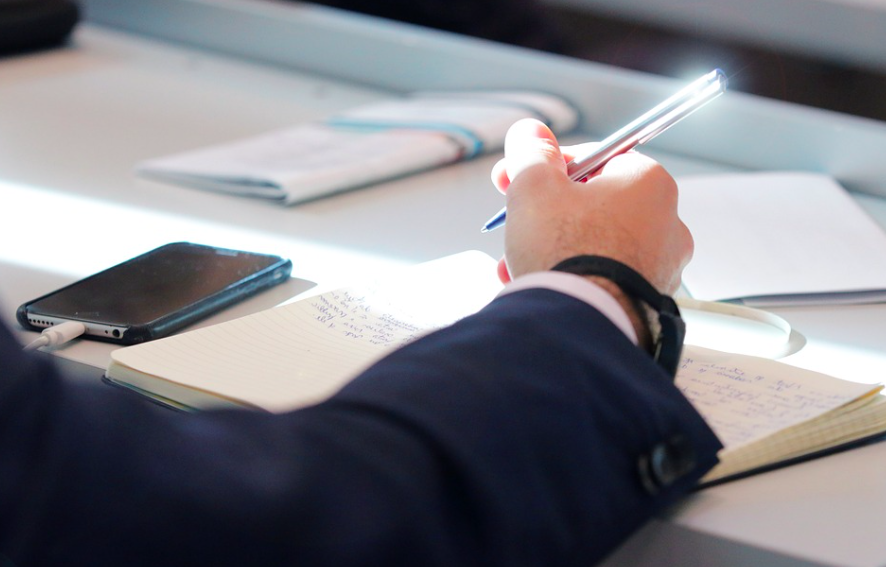 In March the Graduate Management Admissions Council announced that a new version of the GMAT exam called Focus Edition will be offered late in 2023.
What's changing in this new version? Basically, everything: the format, the length and time, the scoring, the navigation through the test, and the adaptive features. Fortuna coaches had an opportunity to talk with Stuart Park of Simply Brilliant Test Prep, who generously offered an overview of the coming changes — and some thoughts about its pros and cons.
Park cautioned that much of the information about the test remains preliminary but provided this general overview.
Content
The Focus edition will include three sections: Quantitative, Verbal, and Data Insights, which will replace the current Integrated Reasoning section. With 45 minutes allowed for each section, the new format is nearly an hour shorter than the current test.
The quantitative section includes 21 questions—10 fewer than the current exam. The section focuses on problem-solving and geometry is no longer covered, like the Executive Assessment (EA) exam.
The data insights section includes 20 problems covering data sufficiency, multi-source reasoning, table analysis, graphics interpretation, and two-part analysis.
The verbal section includes 23 problems focused on reading comprehension and critical reasoning. The sentence completion section has been eliminated and there is no written essay required.
Format and Structure
The GMAT offers flexibility in the order of the test; you can take the test sections in any order you choose. This is not an option with the GRE or the EA. All questions are now multiple choice.
In a notable navigational enhancement, the Focus edition will allow you to mark questions and go back to review and revise them if time allows. "To date, you haven't been able to do that with the GMAT; you have to move forward and forward only," Park notes.
One open issue with the Focus edition is how the adaptive function will work, Park says. Currently, the GMAT algorithm adjusts the difficulty of the test on a question-by-question basis as you answer. That is feasible when you can't go back and review and revise answers. In contrast, the adaptive functions in the GRE and EA are based on the section; once you complete a section, the next section adapts.
"In my opinion, you cannot have both a question-by-question adaptive program along with a mark and review feature," Park says. If you make a strategic time management decision to skip a difficult question and come back to it, "most likely the adaptable function will guess wrong and make the next part easier." Your score will then reflect the easier content. "That's a big reason I question how well this is going to fly."
Scoring
"One of the biggest challenges is that this new test will only have one score," Park says.  The current quant, verbal, IR, and AWA essay scores, all that that is going away, and one score will encompass everything,"
This will be a concern for admissions professionals who rely on the quantitative score to assess an applicant's abilities in that area. It's not clear how they will use a single combined score to assess skills. Likewise, the lack of a clear, transparent quant score could be a drawback for applicants whose grades in quantitative courses were not strong. It may be harder to counterbalance those grades with a fresh, strong GMAT score.
The Focus Edition does offer a new Official Score Report. GMAC says this will offer insights that help test takers assess their strengths and weaknesses. The information in this report may be similar to the current Enhanced Score Report, now available only to onsite test-takers who pay an additional $30 fee. If the new report covers all that information at no extra cost, it's a bonus for test takers, but it's not clear what schools will receive.
The Focus Edition will also allow greater flexibility in deciding where to send results after taking the test. Applicants can send only the score they want to report, rather than all scores.
Test Prep
With a shorter test and more focused range of content, GMAT says the new edition will require less study time. "I'm skeptical of that, because if the GMAT is going to maintain its position as a premier assessment, to be competitive, it's going to have to be a rigorous assessment that will still require considerable preparation," Park says.
However, release of the official prep materials, originally expected in March 2023, has been delayed and is now scheduled for the third quarter of 2023. Currently, with some open questions remaining about the content and adaptability algorithm, coaches and test prep experts can't offer solid advice on what to expect, how to prepare, and how to use your test time strategically.
Test Now, or Wait?
Since the exact contours of the test and the prep materials are still forthcoming, it's hard to assess the pros and cons of the new version and how exactly it will compare to the GRE and EA.
Future students who are planning to apply may already be wondering if they should take the current GMAT or wait for the Focus edition. "My short answer is: Don't wait," says Park. "If you plan to apply, keep studying for the current GMAT. Don't count on the announced timetable, which can slip," Park says, noting that the process has already hit delays.
"It will take some time for admissions professionals to figure out what this new test means," Park concludes.